Andrea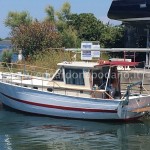 By Andrea on 30 marzo 2020
La barca è stata venduta e rimane sul sito esclusivamente per consultazione storica.
Some further 2020 pics at the bottom
WhatsApp Video 2020-10-05 at 21.01.07
"Nel 1972 Norberto Ferretti, il futuro campione mondiale di off-shore, commissionò al mastro d'ascia Guido la realizzazione di un'imbarcazione che unisse buone prestazioni in mare ad un piacevole comfort a bordo. Nacque così [...]
Posted in classiche - classic | Tagged Ferretti, franchini, franchini ms10, massimo franchini, Motorsailer, motorsailer legno, motorsailer tradizionale, norberto ferretti, wooden boat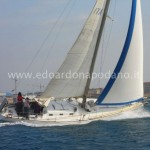 By Andrea on 4 marzo 2020
This Benello Freya -Arc en Ciel- was first owned by my wife's granfather Vittorio Piozzo di Rosignano, under the burgee of Yacht Club Italiano: so it's with a great emotion I propose this S&S. Many old pictures available.
Freya 45 VIDEO
TIPO/TYPE: FREYA 45
ANNO/YEAR 1971
DESIGNER: Sparkman& Stephens LTD, NY
CANTIERE: Benello (Livorno)
LUNG.f.t./LOA: mt 13,50
LARG./BEAM M.: mt 3,47
PESC./DRAFT: [...]
Posted in S&S | Tagged benello, freya 45, sparkman & stephens, sparkman & stephens Freya, yacht club italiano, yci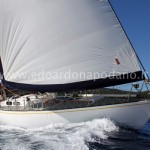 By Andrea on 5 febbraio 2020
Video presentazione
Races pedigree and other pictures available
TIPO/TYPE: 1st classe IOR
ANNO/YEAR 1972
DESIGNER: Sparkman&Stephens N.Y.
CANTIERE: Benello Livorno
LUNG.f.t./LOA: mt 13,52
PESCAGGIO: mt 2,11
DISLOCAMENTO: 10.420 Kg
BANDIERA/FLAG: Italiana
MAT.SCAFO/HULL MATERIAL: sandwich airex
INTERNI / ACCOMODATION
CABINE/CABINS: 3
POSTI LETTO/BERTHS: 9
BAGNI/TOILET: 1
COL. SCAFO/HULL COLOR: Bianco/ White
MOTORE / MACHINERY
MARCA /BRAND: Vetus 42 HP
CAPACITA' SERBATOIO/FUEL TANK: 150 lt
CAPACITA' SERBATOIO ACQUA: 600 lt
STRUMENTI/INSTRUMENTS
Bussola Sestrel – [...]
Posted in S&S, second hand | Tagged barca classica regata, classic boat, ior class, regatta classic boat, sparkman & stephens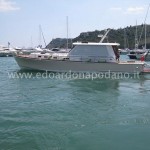 By Andrea on 22 gennaio 2020
TIPO/TYPE: Eastbay 54′
ANNO/YEAR 2005
LUNG.f.t./LOA: mt 16,28
LARG./BEAM M.: mt 4,75
PESC./DRAFT: mt 1,45
BANDIERA/FLAG: Italiana
MAT.SCAFO/HULL MATERIAL: P.R.F.V.
INTERNI / ACCOMODATION
CABINE/CABINS: 2
POSTI LETTO/BERTHS: 6
BAGNI/TOILET: 2
COL. SCAFO/HULL COLOR: Avorio
MOTORE / MACHINERY
MARCA /BRAND: 2 x Caterpillar 306 D ita 800 Hp
VELOCITA'/SPEED:
ORE MOTO/ENGINE HOURS: 295
CAPACITA' SERBATOIO/FUEL TANK: 4542 lt
CAPACITA' SERBATOIO ACQUA: 1300 lt
Posted in moderne - modern, motore - powerboats | Tagged classic boat, Eastbay 54, grand benks, grand benks 54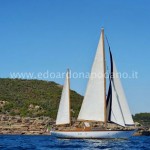 By Andrea on 11 gennaio 2020
3 C ex Naly: One of the most comfortable Sangermani ever built, 2 engines, suitable for blue sea and long range sailing. Equipped for living onboard without stop in marinas for maximum autonomy.
NEW OWNERSHIP INSIDE THE SAME FAMILY MUCH MORE MOTIVATED TO SELL: NEW ASKING: please write for info.
Many other pics available.
Built by       [...]
Posted in Sangermani | Tagged 3 C, 3C, 3C sangermani, classic italian boat, ketch, naly, Sangermani, sangermani 3C, sangermani ketch, wooden boat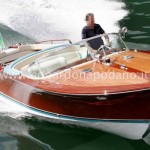 By Andrea on 10 gennaio 2020
TIPO/TYPE:                  Aquarama Special
ANNO/YEAR                1990
CANTIERE:                  Riva
LUNG.f.t./LOA:           mt 8,78
LARG./BEAM M.:       mt 2,40
PESO:                             kg 6090
BANDIERA/FLAG:     Italiana
MOTORE / MACHINERY
MARCA /BRAND:                                   [...]
Posted in RIVA, Boston, tender | Tagged aquarama for sale, Aquarama special, Riva, wooden boat