Browse:
Home
/
SAVED BOATS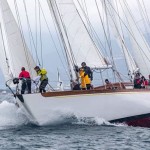 By edoardo on 25 aprile 2023
more info available
perfect condition 2012 -absolutely updated pics
restoration 2009-10
designer Laurent Giles
loa 22.00 mt
beam 5.12 mt
draft 2.20 mt
engine 320 hp
Posted in classiche - classic, SAVED BOATS, second hand, vela - sailboats | Tagged Cadam, cadama, cdamà, classic giles, giles, giles ketch, ketch, ketch giles, l. giles, laurent giles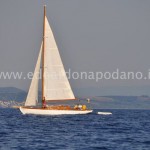 By admin on 6 marzo 2023
Boat now finally safe and well recovered in a shipyard waiting to be restored – please feel free to call me for info.
"Nel 1937 il Conte Guido Biscaretti di Ruffia, ammiraglio di Squadra della Regia Marina, aiutante del Re Vittorio Emanuele III e Senatore del Regno d'Italia decise di farsi costruire una nuova barca [...]
Posted in epoca - veteran, SAVED BOATS, vela - sailboats | Tagged 6 metri baglietto, baglietto, baglietto maro II, barca d'epoca, marò, maro 2, marò II, sloop, wooden boat, yacht club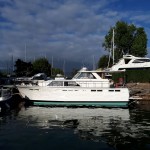 By admin on 17 ottobre 2022
Posted in SAVED BOATS | Tagged chris craft 47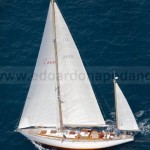 By admin on 6 luglio 2022
This is a total restoration project, with a boat safely recovered in a shipyard hangar, ready to start. Interior will be brought back to originality, teak deck will be replaced (2 older teak decks already dismantled), engine, tanks, generator , upholstery, sails will be replaced. Some meters of planks will be fixed. I welcome any [...]
Posted in Sangermani, SAVED BOATS | Tagged sangermani susanna, susanna, susanna 2, susanna II, susanna sangermani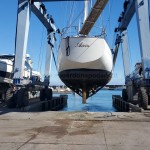 By admin on 30 luglio 2020
New video FEB 2021
First lifting of Sangermani Airin to prepare moving for restoration
TOTAL RESTORATION – I HAVE ALREADY A QUOTATION FOR IT to be updated in relation of better condition we have found. Some more pics at the bottom.
Please have a look to more specification and pictures and ask [...]
Posted in SAVED BOATS | Tagged airin, biggest sangermani, Sangermani, Sangermani 30 m. Airin, sangermani 5 cabine, sangermani 5 cabins, sangermani for charter, sangermani più grande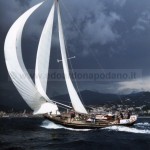 By admin on 4 maggio 2020
New sailing pics and palmares I received from previous owner in Feb 21, below.
Plenty of updated pics available – some of them already published here below.
Wyvern: wonderfull historical steel sloop designed by F. Murdoch and completed by C&N – great pedigree, steel hull thikness in perfect condition. as teak deck, superstructure, engine and so on. Details of [...]
Posted in epoca - veteran, SAVED BOATS | Tagged ANTWERP, ANVERSA, barca epoca, barca epoca acciaio, bruma, C&N, camper & Nicholson, Camper & Nicholsons, Camper&Nicholsons, Frank Murdoch, steel sloop, steel vintage yacht, Van de Woorde, vela epoca, wyvern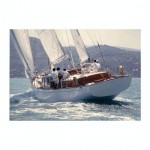 By admin on 22 febbraio 2019
Please ask for more info and pics: the boat needs restoration but structurally ok. POA
Download spec here:
Scheda tecn. – Kalea.
TYPE: Ketch
ANNO/YEAR 1964
CANTIERE/BUILT BY: Cantieri di Pisa
DESIGNER: Bruno Veronese
LUNG.f.t./LOA: mt 21.01
LARG./BEAM M.: mt 4.64
PESC./DRAFT: mt 2.30
DISPLACEMENT: 42.120 Kg
CONSTRUCTION MATERIALS: hull: mahogany
deck: teak (completely redone in 2003)
superstructures: mahogany
mast: aluminum painted with Awlgrip (repainted in 2003)
MOTORE / engine [...]
Posted in classiche - classic, SAVED BOATS | Tagged cantieri di pisa, kalea, veronese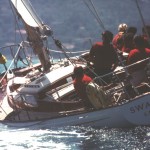 By edoardo on 14 dicembre 2018
many pics short survey and actual info available
SWALA 1969
Costruzione : Sangermani
Progetto : L. J. Giles
Lft. 14,30 mt.
Lwl 10,80 mt.
Bmax 3,80 mt.
Draft. 2,30 mt
Displ. 15 t.
Posted in Sangermani, SAVED BOATS | Tagged barca a vela classica, barca a vela epoca, sangermani cutter, sangermani giles, sangermani sloop, sangermani swala, swala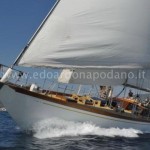 By admin on 27 novembre 2018
Great example of Anselmi Boretti "modern/classic". A real innovative, light, luxury, comfortable yacht: if You think she was designed and built in 1969, You can't believe it. Flush deck and bright interior with a lot of space, she can be easily compared to much newer kind of yacht. All this, but with taste and flavour of a classic wooden boat. This sloop is a proof -only one of the proofs of a numerous and various yachts designer career- of what a kind of genious was Franco Anselmi Boretti. Hull and teak deck in perfect shape, alluminium mast, Reckman rigged, fully equipped, this sloop is strong and structurally ok
Posted in Sangermani, SAVED BOATS | Tagged anselmi boretti sloop, anselmi-boretti, cantiere mingo, Sangermani, sangermani sloop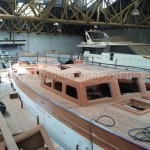 By edoardo on 21 gennaio 2015
ask for more info: I did a survey
ketch 1956-57
builder Sangermani
designer Sangermani
loa 22.38 mt
lwl 16.20 mt
beam 4.57 mt
draft 2.60 mt
displ 39.25 t
ballast 11.30 t
SA 376 sm
engine 240 HP Iveco – AIFO (2002)
flag ITA
Posted in Sangermani, SAVED BOATS | Tagged Sangermani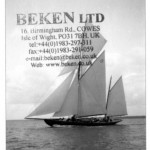 By edoardo on 16 aprile 2012
TITLED PEDIGREE
please call me for info about a possible, very convenient restoration
Posted in epoca - veteran, SAVED BOATS, vela - sailboats | Tagged barca aurica, barca aurica da restaurare, camper & Nicholson, joyette, ketch aurico, sloop aurico