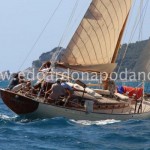 By admin on 18 giugno 2019
Many new pics available and some already published at the bottom of this article.
TIPO/TYPE: Cutter sloop
CANTIERE/SHIPYARD: Paul Jouet – Sartroville, France
DESIGNER: Eugène Cornù
ANNO/YEAR 1955
LUNG.f.t./LOA: mt 15,30
B. MAX: mt 3,90
PESCAGGIO/DRAFT: mt 1,85
MAT.SCAFO/HULL MATERIAL: Legno / Wood
Chiglia: rovere e olmo – fasciame: mogano
Ordinate: olmo – coperta: teak
INTERNI / ACCOMODATION
CABINE/CABINS: 2 + 1
POSTI LETTO/BERTHS: [...]
Posted in classiche - classic, occasione | Tagged barca classica 15 metru, barca epoca 15 metri, classicboat, classicyacht, cutter, cutter sloop rig, eugene cornù, forban, forban 5, plan cornu, woodenboat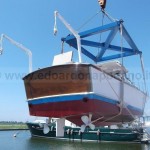 By admin on 21 dicembre 2018
Perfect condition, new engines, professional restoration totally documented. Please write for more info.
Posted in epoca - classic, occasione | Tagged baglietto elba, elba, elba baglietto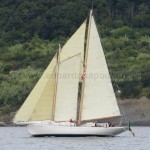 By admin on 4 dicembre 2018
Restauro integrale 1985 presso il cantiere "Arrigo Petronio" e successivo restauro 1998 presso il cantiere Alto Adriatico di Monfalcone
Anno di costruzione 1910
Cantiere costruttore M.U. Martinolich – Lussino
Lunghezza scafo (Lh) 13.42 m
Larghezza scafo (Bh) 3.30 m
Motore di propulsione FIAT AIFO
Modello motore 8041-M
Potenza motrice installata 1 X 86 CV
N°1 radio VHF Label Sirio 25W
- N°3 radio [...]
Posted in epoca - veteran, occasione | Tagged gaff schooner, lussino, martinolich, pergolis, roberta, roberta 3, roberta III, schooner, schooner aurico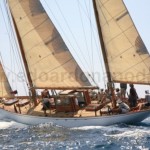 By admin on 31 maggio 2018
The whole history and pics available
Designer: GL Watson
Rig: Bermudian Ketch
Year Built: 1937
Built By: Dickie & Sons, Tarbet, Scotland
LOA m / ft: 17.6m / 56′6″
LOD m / ft: 14m / 46′
LWL m / ft: 12.5m / 41′
Beam m / ft: 4.3m / 14′9″
Draft m / ft: 2.3m / 7′9″
Construction: Construction began in May, 1936 and delivered to her owner in April, 1937. According [...]
Posted in epoca - veteran, occasione | Tagged 1937 ketch, bermudian ketch, Dickie & Sons, islander, watson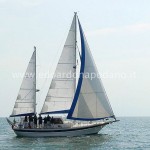 By admin on 17 ottobre 2017
TIPO/TYPE: Ketch
ANNO/YEAR 1977
CANTIERE/BUILT BY: Jongert
LUNG.f.t./LOA: mt 14,25
LARG./BEAM M.: mt 4,22
DISLOCAMENTO: Ton  24
BANDIERA/FLAG: Italiana
MAT.SCAFO/HULL MATERIAL: Acciaio / Steel
INTERNI / ACCOMODATION
CABINE/CABINS: 2
CREW  CABIN: 1
POSTI LETTO/BERTHS: 6 + 2
BAGNI/TOILET: 2
COL. SCAFO/HULL COLOR: Bianco/ White
MOTORE / MACHINERY
MARCA /BRAND: Nanni SPA – Mercedes 570 – 138hp
CAPACITA' SERBATOIO/FUEL TANK: 1450 lt
STRUMENTI/INSTRUMENTS
Radar Raymarine, Plotter cartografico [...]
Posted in moderne - modern, occasione | Tagged jongert, jongert14, steel classic ketch, STEEL HULL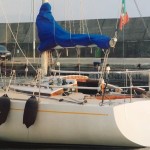 By edoardo on 20 aprile 2017
PAPAYA (O PAPAIA) PROGETTO N°66 DI CARLO SCIARRELLI DEL 1975 PER LIPPO RIVA. CON ASTERISCO. RIPORTATA SULLA FAMOSA STRISCIA.
"Accanto ad alcuni nomi, un asterisco: autovalutazione di Sciarrelli, un suo giudizio -tanto ambito dagli armatori- sulla corrispondenza tra opera realizzata e la sua ragion d'essere, secondo due parametri: l'utilità e la bellezza." (Carlo Sciarrelli – Architetto [...]
Posted in occasione, Sciarrelli | Tagged carlo sciarrelli, papaia, papaya, Sciarrelli, sciarrelli asterisco, sciarrelli striscia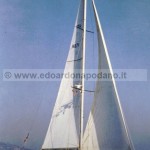 By admin on 13 maggio 2015
Sangermani Bermudian sloop 1981
designer Sangermani
builder Sangermani
loa 19.60 mt
beam 4.96 mt
draft 3.00 mt
SA 197 sm
flag ITA
mast alluminium
engine cat 220 hp  renewed
fuel 1.300 lt
water 2.000 lt
gen. renewed 20 h.
deck new teak 2013
new sea chests
Posted in occasione, Sangermani | Tagged club sangermani, Sangermani, sangermani a vendre, sangermani classico, sangermani for sale, sangermani in vendita, sangermani sloop, sangermani usato, sloop sangermani, usato sangermani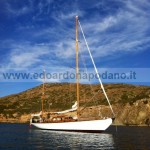 By admin on 14 dicembre 2014
SERIOUSLY FOR SALE
Now in 2019 she needs an important restoration. Please ask for updated and detailed info.
Very interesting price in 2016 for a Sangermani in great structural shape, only with flatting job,
new engine, hull, deck, interior ok
Si tratta di uno dei migliori affari degli ultimi anni – si valutano anche permute con unità minori
builder Sangermani
designer [...]
Posted in occasione, Sangermani | Tagged giorgia, motu, Sangermani, sangermani classico, sangermani epoca, sangermani for sale, sangermani giorgia, sangermani in vendita, sangermani yawl, sangermani yawl yawl sangermani, yawl sangermani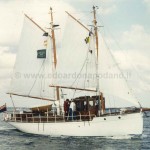 By edoardo on 27 febbraio 2014
More info available
year 1913
builder Hamble River Luke
designer A. R. Luke
21 tons
original steam engine replaced with a gardner 4lw
Interiors
old articles and advertisment
Posted in epoca - classic, epoca - veteran, occasione | Tagged gaff schooner, goletta aurica, HAMBLE, Hamble River Luke, Hamble River Luke & Co. Ltd, LUKE, Luke Bros, PUFFIN, SAHARA, W. G. Luke & co, W. S. Luke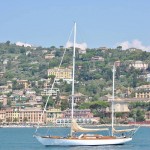 By edoardo on 28 ottobre 2012
more info available
perfect condition 2012 -absolutely updated pics
restoration 2009-10
designer Laurent Giles
loa 22.00 mt
beam 5.12 mt
draft 2.20 mt
engine 320 hp
Posted in charter, classiche - classic, occasione, vela - sailboats | Tagged Cadam, cadama, cdamà, classic giles, giles, giles ketch, ketch, ketch giles, l. giles, laurent giles