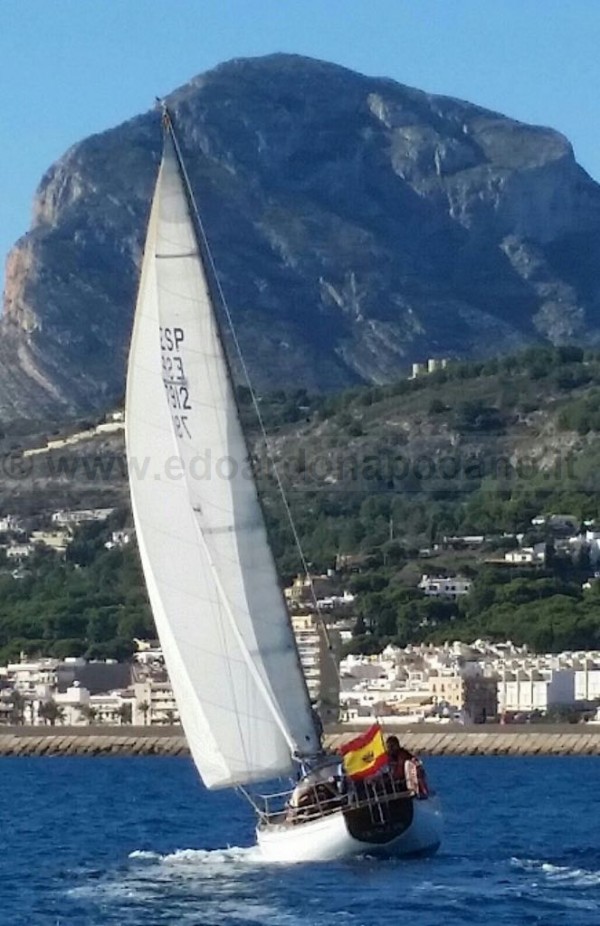 Designer Olle Enderlein* (history below -vedi sotto)
Builder Storebro
Loa 10,36 m
Draft 1,73 m
Ballast 2300 Kg
Displ. 5200 Kg
Flag SPA
Engine Nanni 21 hp
diesel 90 lt
water 90 lt
Interiors
1 double cabin bow
1 double berth dinette
1 single berth aft
Sails
Mainsail Hood 2009
Furling genoa Hood 2018
Yankee Hood 2009
Spi
Electric system 2010
Electronic
Log Autohelm st50 tridata
Echo autohelm st50 tridata
Wind station autohelm st50 tridata
Autopilot Autohelm st 4000
GPS-plotter Garmin 172 c
Epirb
Vhf navicom distress
Stereo CD Blaupunkt
Tv antenna
This boat belongs to the succesful series of Sea Eagle of which 70 units were built. She was designed by Olle Enderlein, naval architect for Hallberg Rassy. This model was his personal boat. Her construction is very smart with mahogany planks on oak frames and teak laid deck. The Spruce mast is flexible. This is a fast and easy to handle vessel. She has been acrefully restored by her owner. In 2009, new sails, new teak deck, new batteries, electrical system, electronics were installed. Hull sanded over to bare Wood and repainted in 2012. New winter cover and sprayhood in 2016. The boat has been profesionally maintained and is in excellent condition.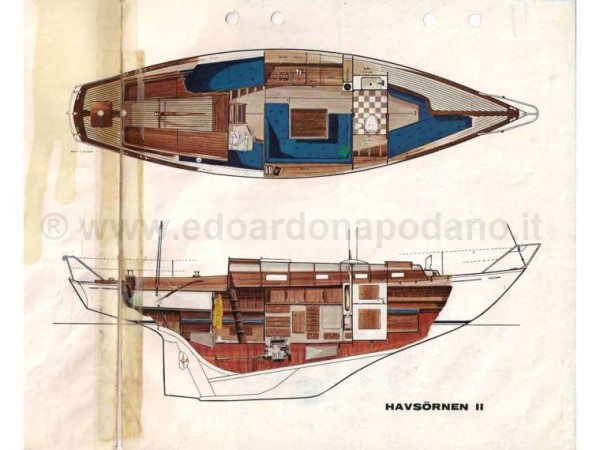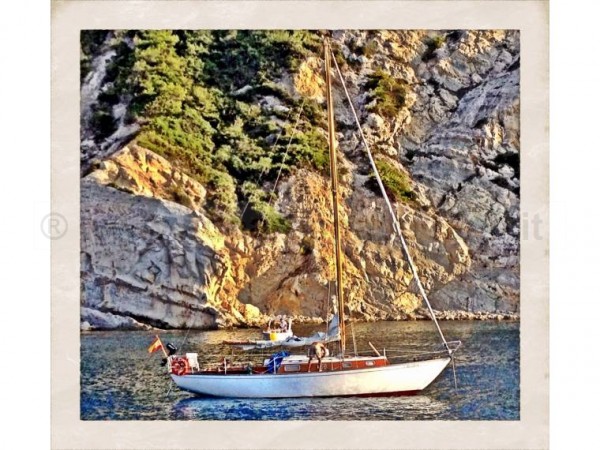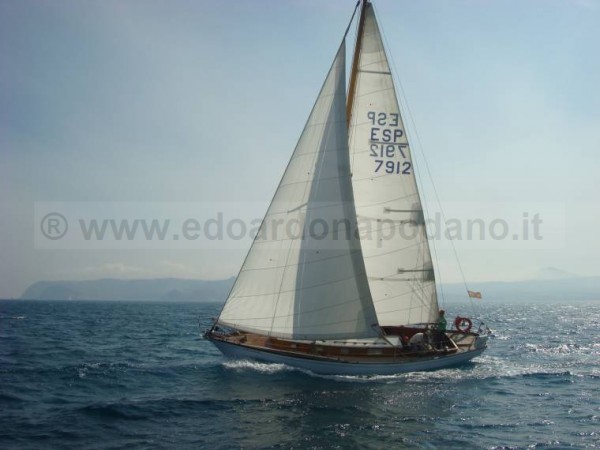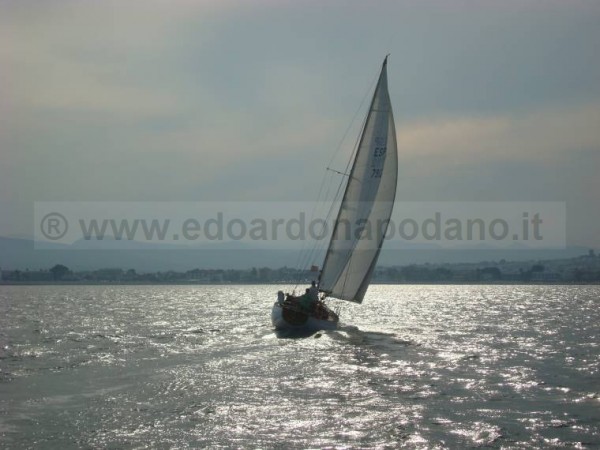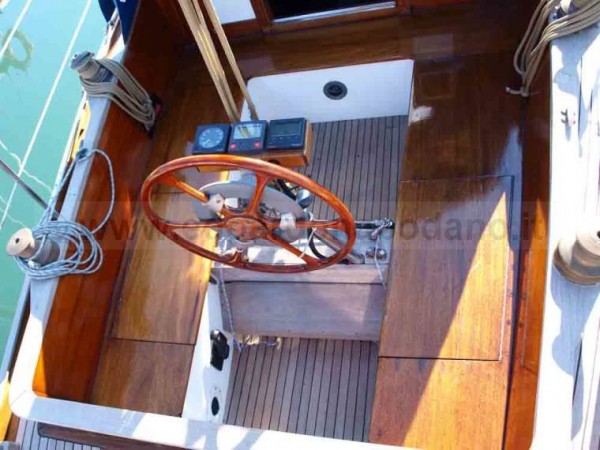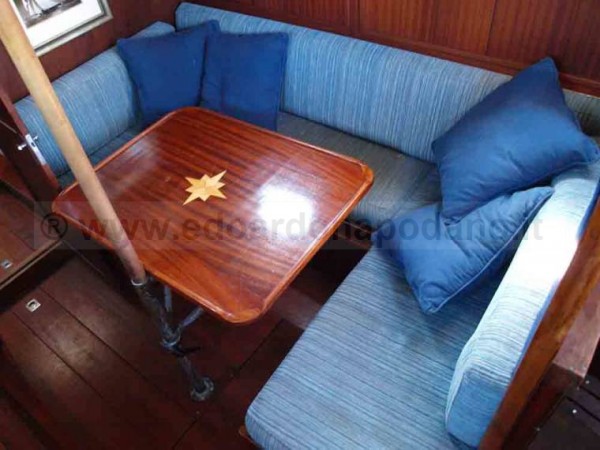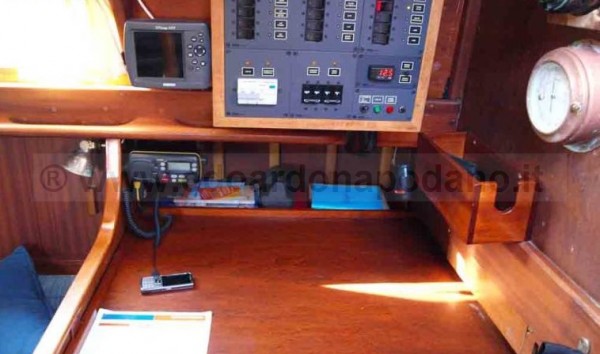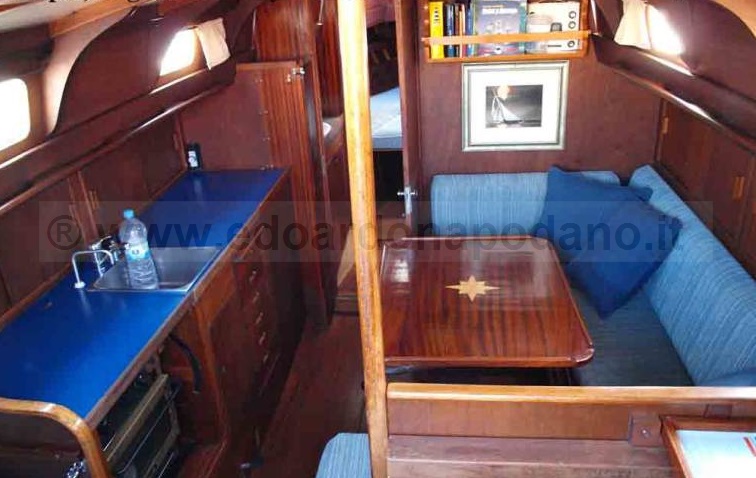 Olle Enderlein
1917 Norrköping – 1993
Olle Enderlein è stato un progettista svedese famoso a livello internazionale e ha realizzato molte costruzioni importanti dagli anni '40 agli anni '80. Inoltre, era un collaudatore esperto e ha testato i suoi progetti nelle principali competizioni dove le sue barche spesso si sono comportate molto bene. Poi sono state costruite in serie. Di solito si dice che le sue barche sono insolitamente belle e che questo era il suo motto; che la bellezza e la funzione della barca si appartengono e stanno insieme .
Enderlein è cresciuto a Norrköping e ha lavorato per Archimede a Göteborg. Nel 1944 vinse il primo premio nel concorso di costruzione del club cross svedese con la sua proposta Gudingen . All'età di 27 anni, completò il suo lavoro, tornò a Norrköping e iniziò a costruire barche a tempo pieno, cosa su cui avrebbe trascorso il resto della sua vita.
Le barche a vela di Enderlein sono state costruite in grandi serie. Nomi come Monsun, Mistral, Najad, OE 36 , HR 38 e Shipman 28 sono familiari con molte orecchie. L'incrociatore Misil fu l'inizio di una lunga collaborazione con il costruttore di barche Harry Hallberg e successivamente Hallberg-Rassy a Orust. Al turno di Hallberg-Rassy, ​​molte centinaia di copie sono state costruite nella serie HR, HR 41, HR 38, HR 382 e così via.
Alla fine degli anni '60 collaborò anche con lo Swedish Cross Club per sviluppare una buona barca a lungo raggio. Le discussioni hanno portato le barche OE costruite in diverse varianti negli anni '70. [ 2 ]
Dopo la morte di Enderlein, la sua vedova Gitt Enderlein diede disegni originali al Museo Marittimo. I disegni sono per lo più realizzati a matita. Come molti altri designer, a volte ha usato il disegno originale per continuare a disegnare la costruzione successiva. Pertanto, non è sempre facile determinare quali sono gli schizzi o le proposte finite.
La collezione di disegni di Enderlein è disponibile con le immagini sulla ricerca della collezione di Sjöhistoriska. Puoi anche scaricare un elenco cronologico della sua collezione di disegni. Oltre ai disegni, ci sono anche foto e informazioni su un modello di barca a vela Enderlein costruito e ora disponibile nella collezione di oggetti del museo.