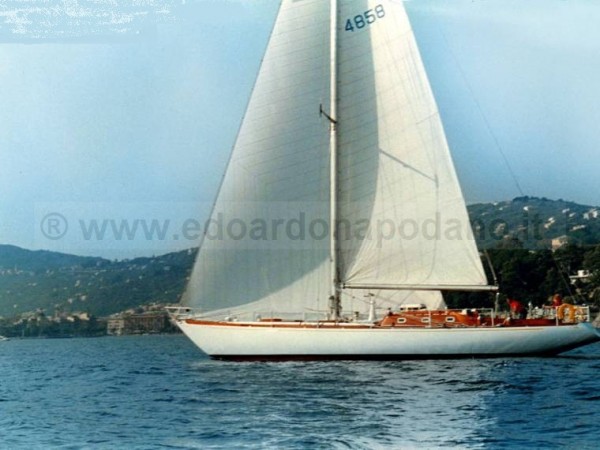 If required the owner and me, we can manage the hull restoration that is extraordinary maintenance of course and then, in case, we can also do the rest, giving the buyer a whole package or a partial package.
year 1969
Builder Sangermani
Designer S&S
Rig I Rorc Class sloop
Loa 16.96 m
Beam 4.19 m
Draft 2.56 m
Displ. 18550 kg
Ballast 8647 kg
Engine 90 hp Volvo Penta MD32 A
Cabins 2
Berths 11
Toilets 2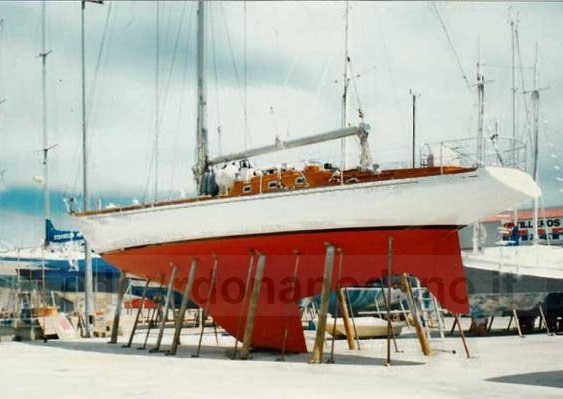 This Sangermani is a vessel of noble origins either for her design than for her building. This is visible on her fair lines, with no stretches, tipical of the moment when Olin Stephens split the rudder from the keel, to reduce the water surface of the hull, leaving however an important connection between them and the skeg. This makes the yacht amazingly easy to handle, while keeping a good stability route when sailing up-wind. Her construction is very sturdy and sophisticated. Thought she has not yet participated to the Mediterranean circuit of classic boats, I am sure that she will prove to be quite a good racing boat. Her conditions of originality are impressive, her electronics are the very same of fifty years ago and, even if obsolete, it would be very interesting to keep them working. Today she is in need of some work, before being launched again after five years on the hard. Her hull has dried somewhat and is open in places. It needs to be splined and recaulked. Some planks, just a few, seem to have much suffered and need replacement. Batteries, too, have to be replaced, tanks to be cleaned and the engine to be overhauled.
Updated pics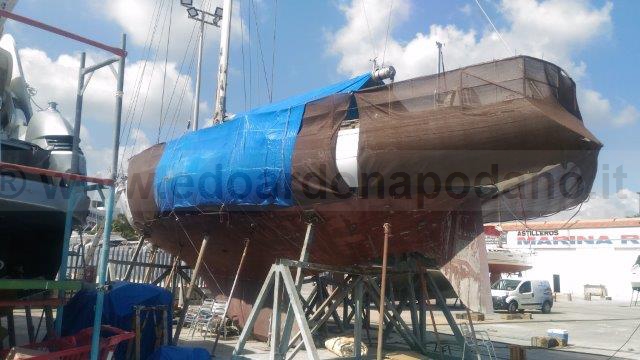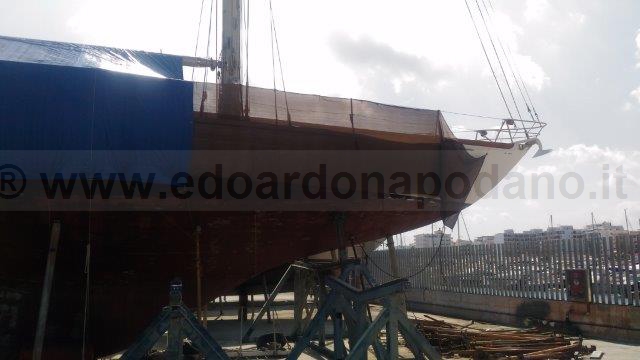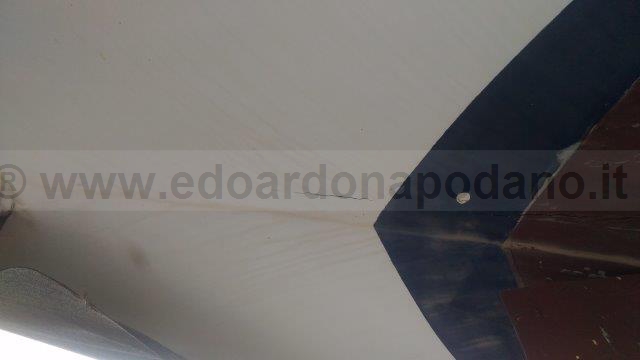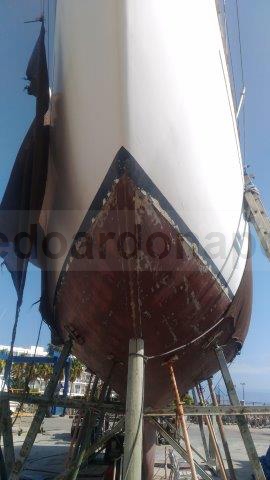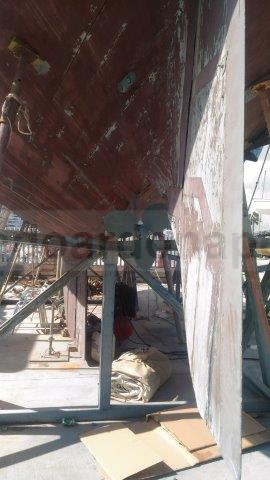 Archive photos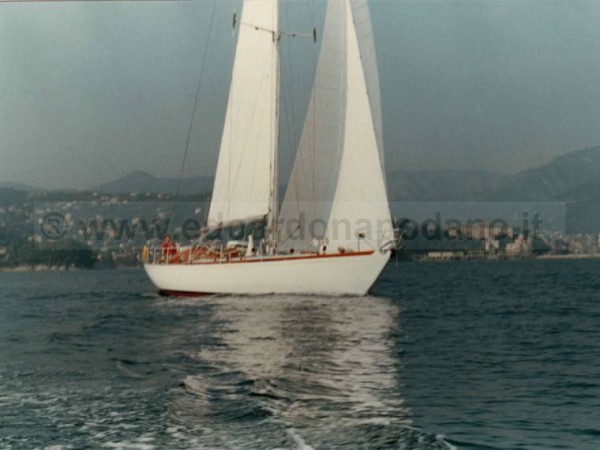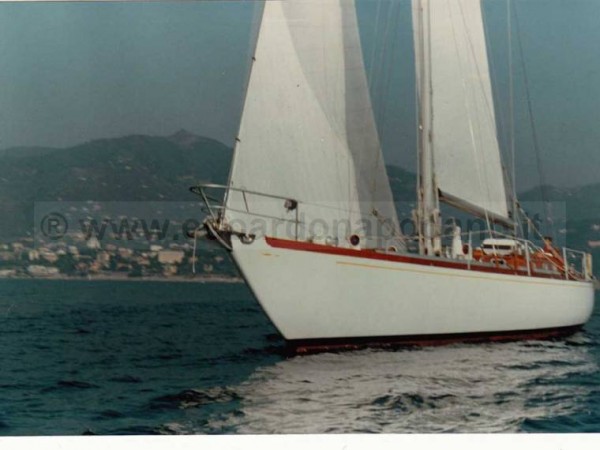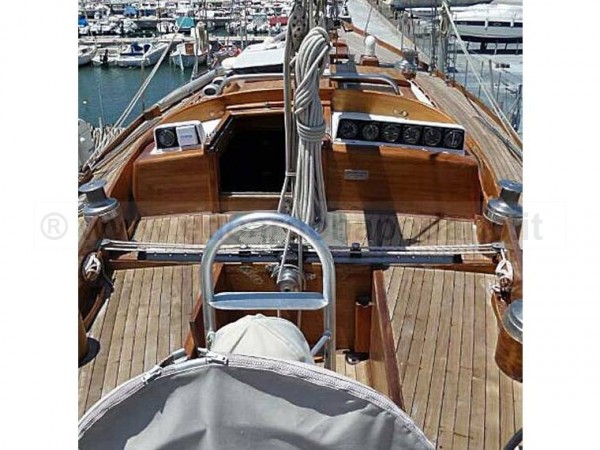 INTERIORS