2020/21 short video at link here and many other available as tens of updated 2022 Summer pics.
WhatsApp Video 2021-04-09 at 15.43.40
WhatsApp Video 2021-04-09 at 15.42.54

New pics 2020 – perfectly restored – here immediately below and at the bottom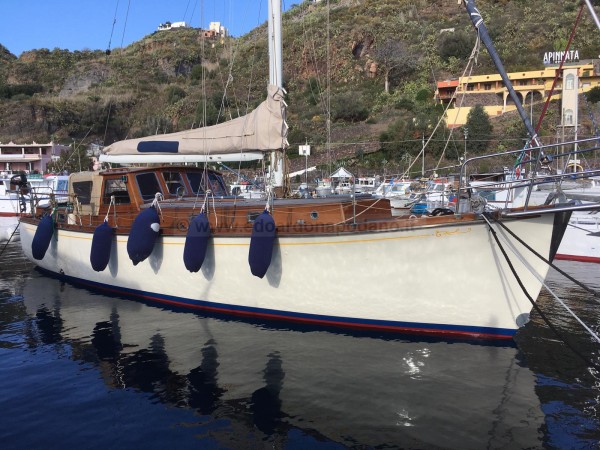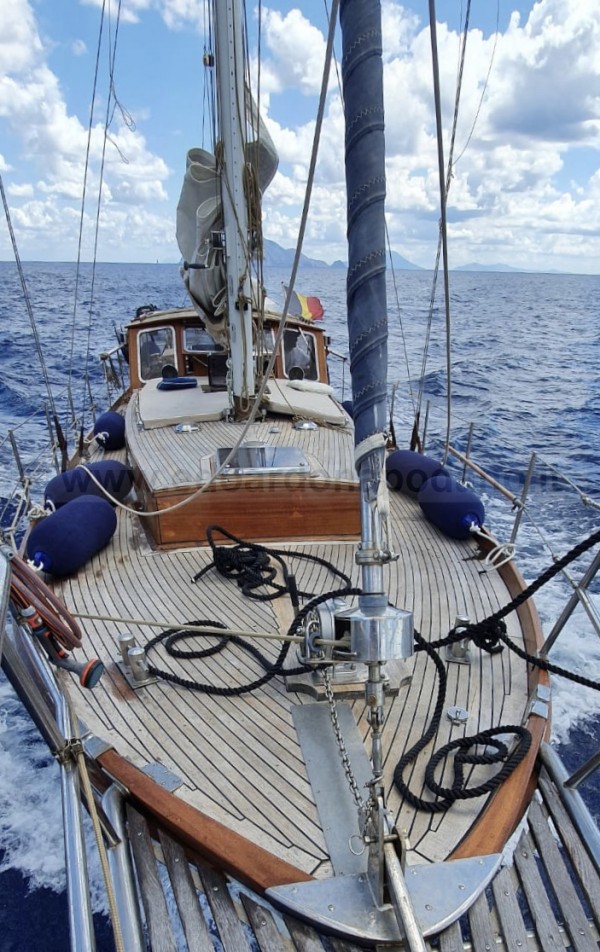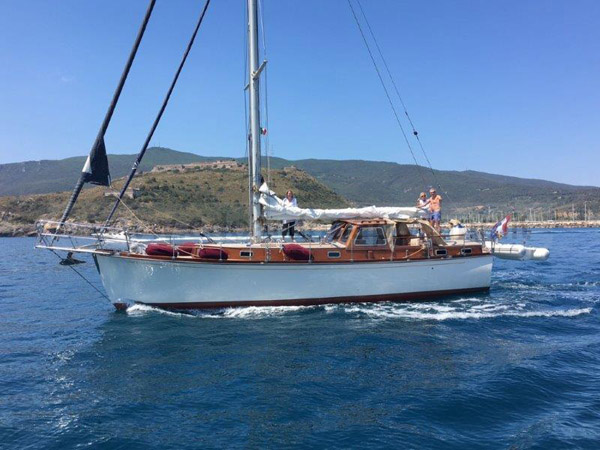 TIPO/TYPE: Motorsailer
ANNO/YEAR 1956
CANTIERE/builder: Sangermani
PROGETTISTA/ designer: Arthur Cecil Robb
LUNG.f.t./LOA: mt 12,35
B.MAX: mt 3,45
DRAFT 1,40 m
DISLOCAMENTO: kg 6600
MAT.SCAFO/HULL MATERIAL: Legno / Wood
INTERNI / ACCOMODATION
CABINE/CABINS: 1
POSTI LETTO/BERTHS: 4
BAGNI/TOILET: 1
SERB. ACQUA: lt 500
COL. SCAFO/HULL COLOR: Bianco/ White
MOTORE / MACHINERY
MARCA /BRAND: Ford New Holland – 100hp
SERB. CARBURANTE: lt 500
Black water 50 lt
Serbatoi acqua e gasolio 2017
Fasciame e specchio di poppa 2017
6 prese usb Osculati
Salpa ancora 1500w 2017
Ancora in acciaio lucidato da 35 kg e 70 mt catena in acciaio
Cucina e bagno 2017 forno mai usato
Wc elettrico 2019
Batterie  dicembre 2020 – 200 A
Indicatore di barra e galleggianti serbatoi 2020
Revisione impianto elettrico 2020
Tv samsung 2017
Tender zodiac con 2,5 cv suzuki 2017
Motore New Holland 100 cv revisionato con sostituzione girante, olio e pulitura scambiatori di calore 2020
Tuga e falchetta portati a legno e trattati con 10 mani di vernice spinnaker cecchi gold fashion
Tuga e falchetta rigommati 2020
Antivegetativo e zinchi settembre 2020
Guarnizioni oblò 2020
Cagnaro invernale
Cagnaro estivo
Capotte estiva e due capotte invernali
Consumi 7 l./h a 1700 rpm velocità di crociera 8 knt
La barca si presenta in perfette condizioni estetiche e funzionali. Vernici interne ed esterne in ottimo stato.
Nessuna infiltrazione.
Predisposizione già presente al webasto
Rina valido al feb 2022
Bandiera belga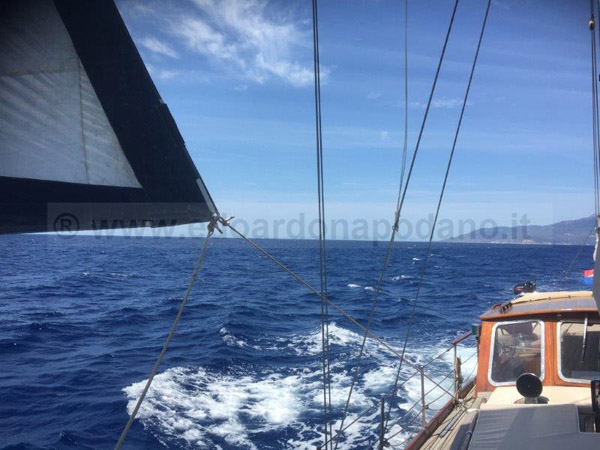 new pics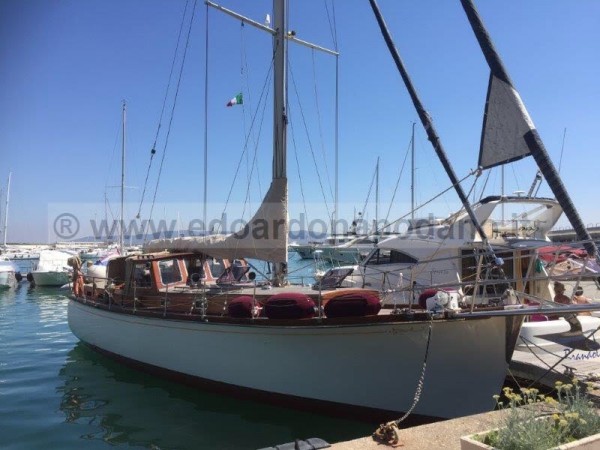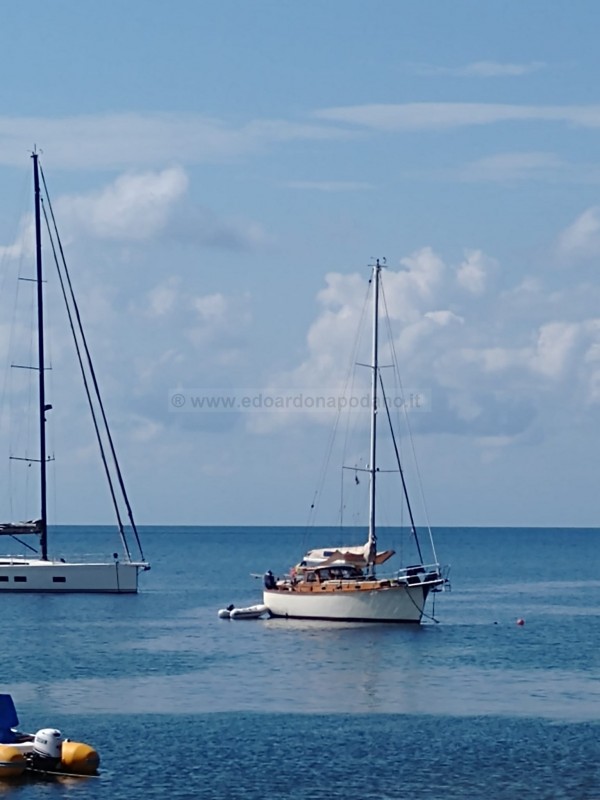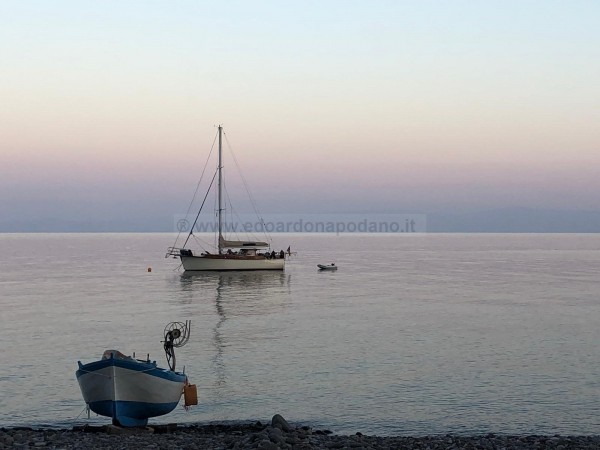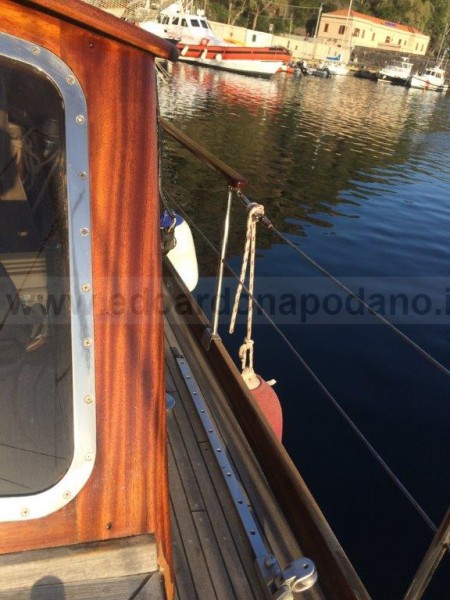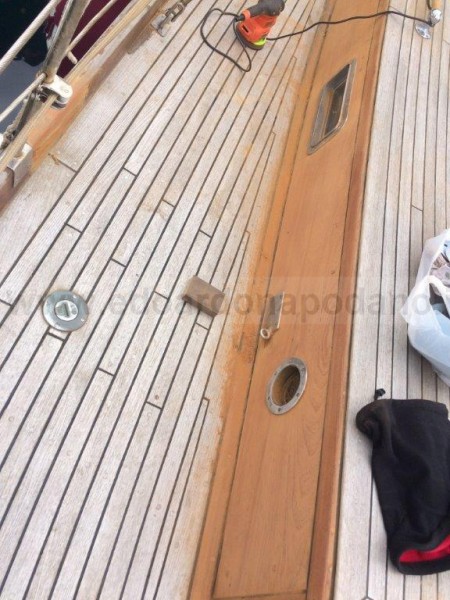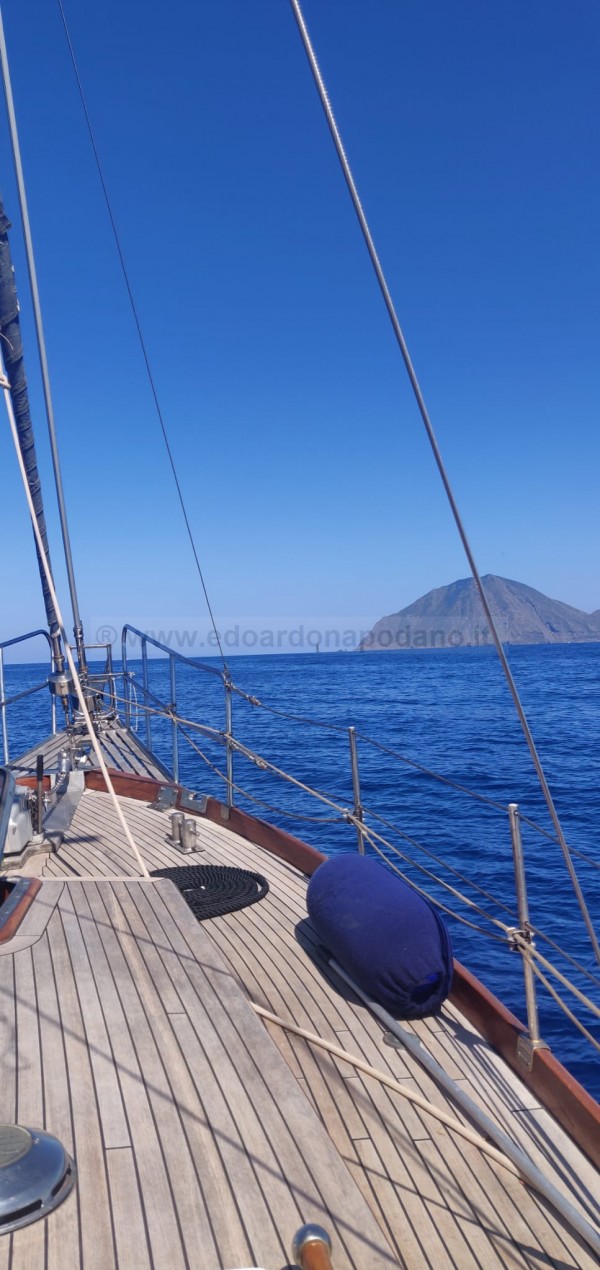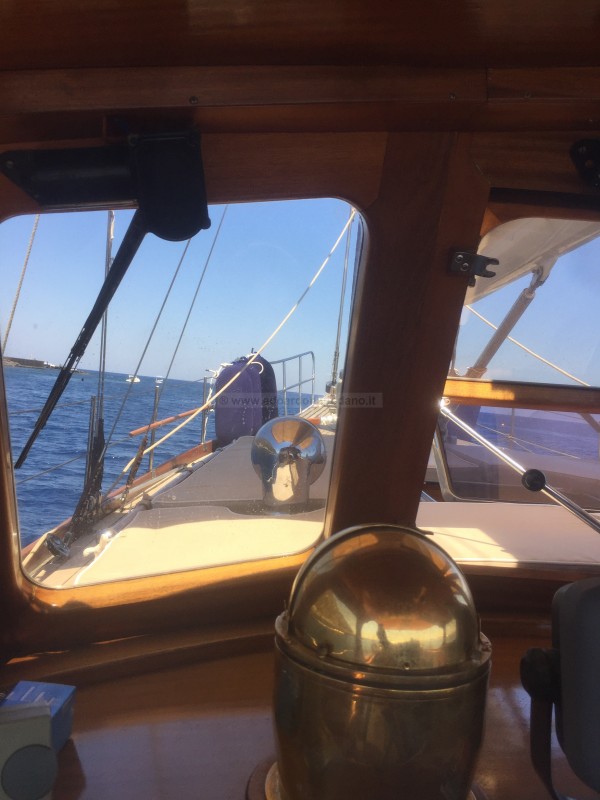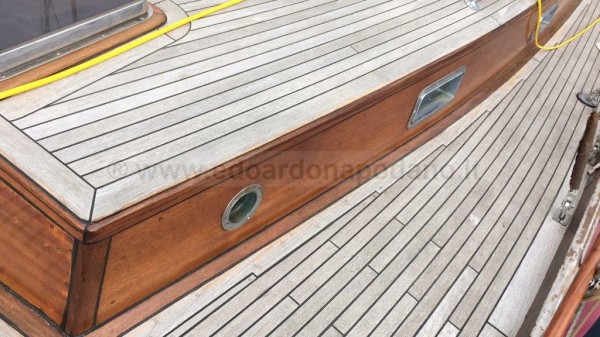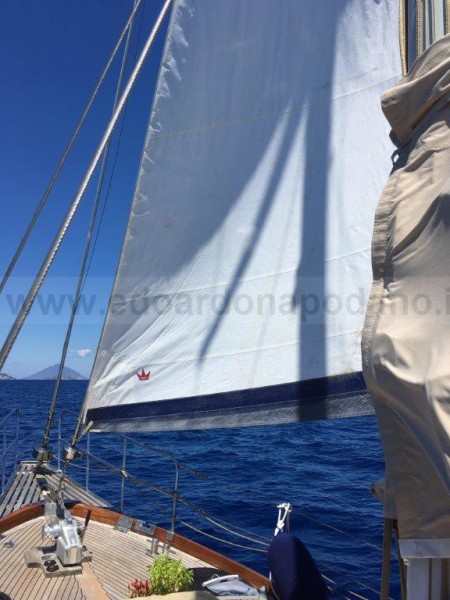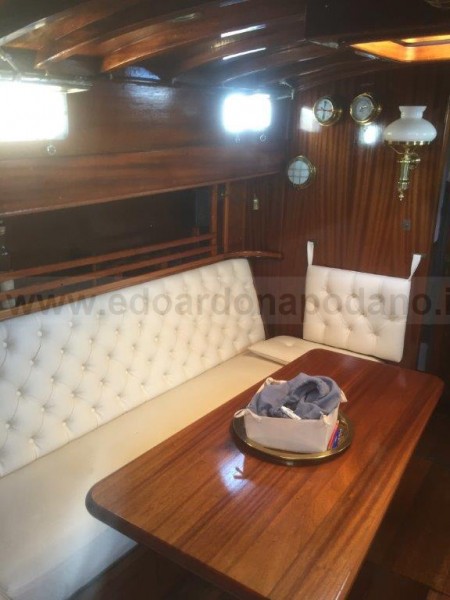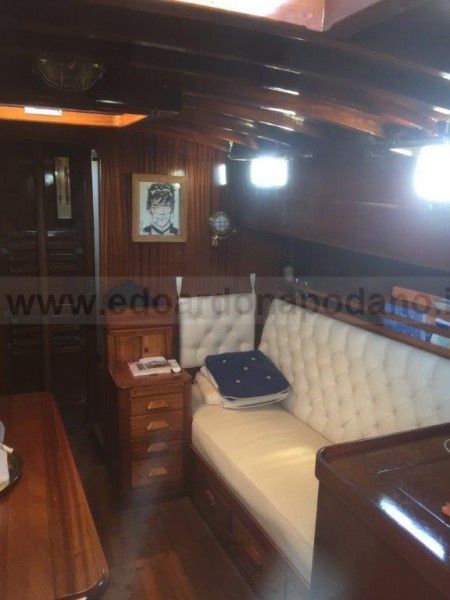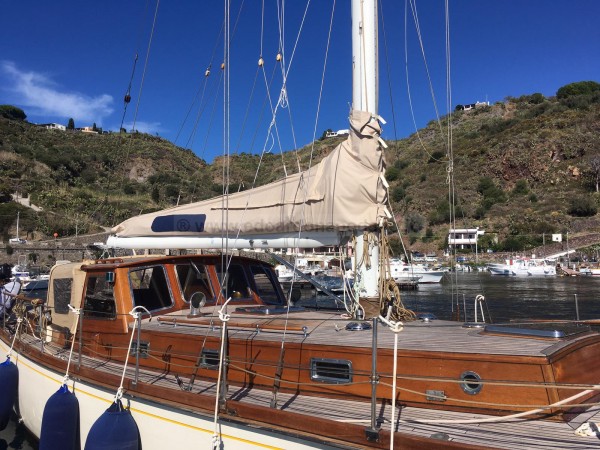 Nov 2020 maintenance