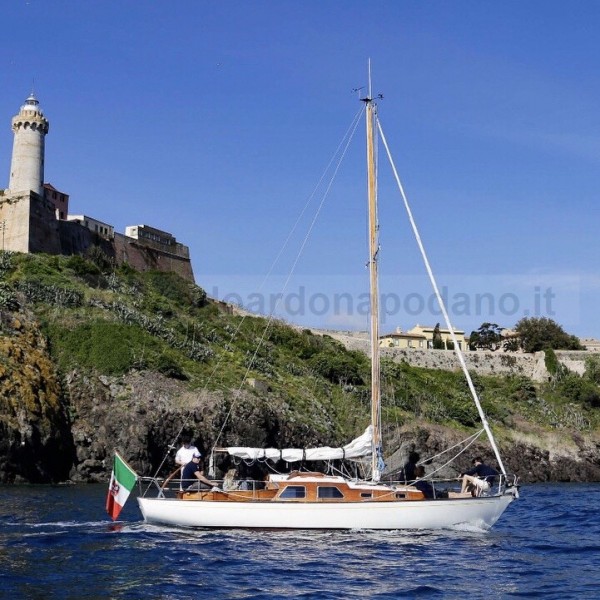 Year 1970
Loa 9.144 m/ 30′
Beam 2,45 m
Draft 1,35 m
Hull fiberglass/vetroresina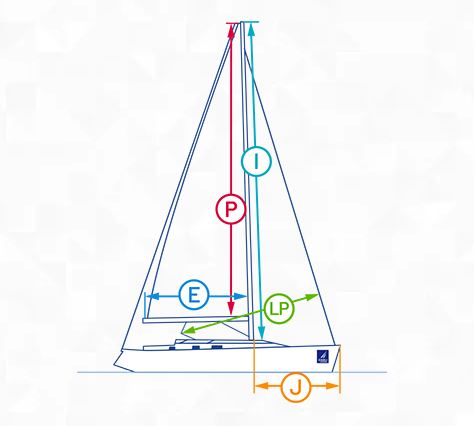 Lunghezza fuori tutto: 9.144 mt.
I: 10,15 mt.
J: 3,50 mt.
P: 8,70 mt.
E: 3,60 mt.
LP: 4,55 mt
Vindo 30, costruita in Svezia nel cantiere omonimo nel 1970,
Chiglia lunga, scafo in vetroresina, ponte in teak, tutto il resto in legno, compreso albero (abbattibile), boma e tangone.
Interno in legno, bagno con wc e lavabo, cucina con fuochi a gas, lavabo, doccia esterna a poppa ( autoclave)
Circuito elettrico con 2 batterie, una per i servizi e una per il motore, luci interne e presa USB, luci esterne regolamentari per la navigazione notturna e la rada, VHF e radio cd.
Tavolo da pranzo montabile in dimette e pozzetto
Due cuccette singole più una doppia a prua
Salpa ancora elettrico (. 2018) con 15 metri di catena inox dell' 8 e 35 metri di cima
Strumentazione completa Raymarine, velocità e direzionerei. Vento, profondità, log ecc (2015)
Motore Volvo penta nuovo 17 cv 2016 con 150 ore di utilizzo
Winch selftailng Harken 2015
Randa seminuova e due Genoa, spinnaker vecchi ma in buono stato
La barca è in perfetto stato di manutenzione, tutti i lavori eseguiti, tra cui il ciclo completo antiosmosi fatto 4 anni fa e ancora in garanzia sono stati fatturati dal cantiere e quindi verificabili.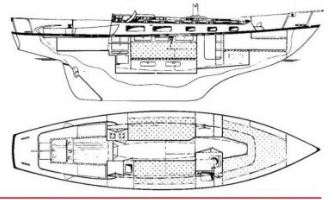 Vindö was a little boat yard on the Swedish west coast, situated between Orust and the mainland outside Uddevalla. The yard was best known for their small wooden boats in the 1960s, and converted to GRP material in 1965. First they updated the present range of Vindö 30, but the newcomer – the 35 feet (11 m) long Vindö 50 made the yard famous. The combination of GRP hull and fine quality teak and mahogany structures demanded for newer boats, and the 29 feet (8.8 m) long Vindö 32 was launched in 1973. Shortly after came the 31 feet (9.4 m) long Vindö 40 – best known for the reversed topsides of the hull. In 1982 came Vindö 45 – a 34 feet (10 m) long boat with more modern lines – and a greater volume. This was shortly followed by the first of many bankruptcies, and the yard stopped production of new boats in 1990.
There has also been the Vindö 70 (which not was a traditional Vindö), 38 feet (12 m)65 and 43 feet (13 m)90 but these had limited production volume.
Of earlier boats the Vindö 18, 22, 28 and 30 are to be mentioned.