Some more updated pics 2023 June at the bottom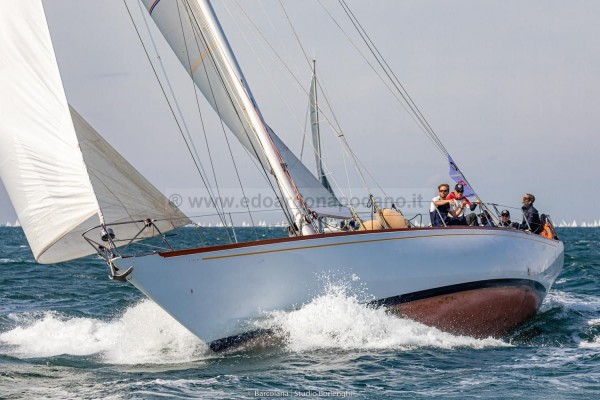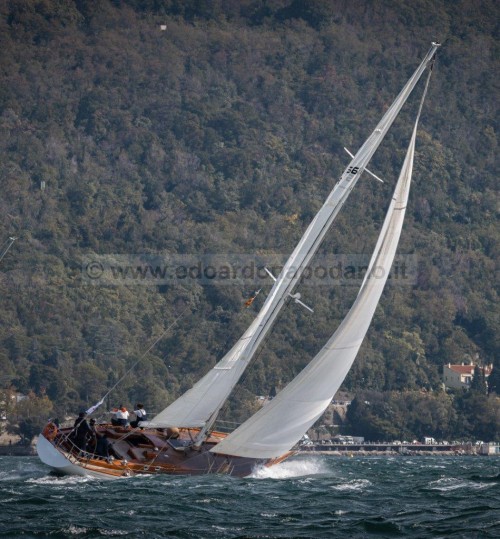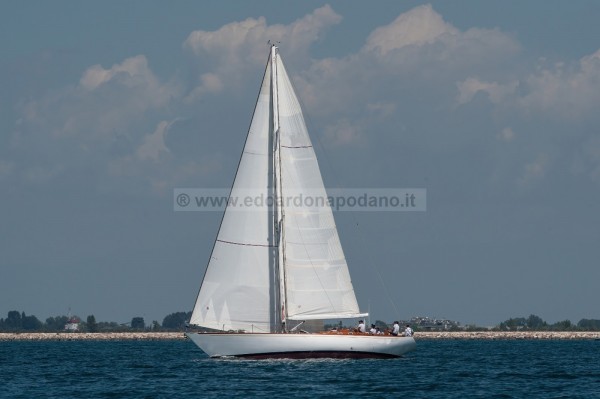 Really marvellous, seaworthy and fast S&S sloop designed at the beginning of Seventies for Sangermani shipyard: the very Swan Song of wooden building. Mint condition.
22 Oct three video under sail – clic here below:
NEW SANGERMANI SPARKMAN&STEPHENS UNDER SAIL
WhatsApp Video 2022-10-10 at 09.54.52
WhatsApp Video 2022-10-10 at 09.55.54
WhatsApp Video 2022-10-10 at 09.55.54 (2)
WhatsApp Video 2022-05-18 at 19.28.44
Video WhatsApp 2023-06-23 ore 21.57.38
Video WhatsApp 2023-06-26 ore 09.12.57
Year 1972-3
Builder/Cantiere: SANGERMANI
Designer/Progettista: S&S
Rig/Armo/costruzione: SLOOP
Loa/Lunghezza omologazione m: 14.65
Loa/Lunghezza fuori tutto m: 14.65
Lwl/Lunghezza al galleggiamento m: 11.37
Beam/Larghezza m: 4.15
Draft/Pescaggio m: 2.29
Engine/Motore: Yanmar 72 hp (year 1989) mod. 4JH2TE
Tonnage/Stazza 16 t
Flag/Bandiera ITA
Scadenza Rina 2026
Cabins: 2
Toilets: 2
Loa 48'
Beam 13'6"
Draft 7'5"
Hull: Mahogany traditional planks – NO caulking needed
Fuel: 4 tanks total 300 lt
Water: 1 X 450 lt
Propeller: Max Prop
Scafo: un unico fasciame longitudinale a tavole sovrapposte in mogano incollate tra loro e all struttura sottostante.
Chiglia e dritti: iroko massello e lamellare.
Bulbo. unica fusione di piombo arricchito di antimonio.
Ossature piegate: acacia.
Madieri met: acciaio inox.
Madieri: iroko e acacia.
Serrette: douglas.
Bagli: lamellari silver spruce.
Coperta: doghe teak Burma su compensato marino – trincarini e falchette teak massello.
Ecc.
"Poiché in un primo momento l'imbarcazione era destinata solo a compiere crociere, le scelte costruttive rispecchiavano questo tipo di utilizzo. Ma durante la fase progettuale -l'incontro con i fratelli Olin e Rod Stephens fu determinante…- tutto venne sconvolto. La Signora decise di farne un purosangue da regata e tutte le scelte, da quel momento in poi, furono indirizzate in quell'unica direzione. Vennero abbandonate tutte le idee che recavano peso, il fasciame fu previsto in mogano anziché in teak, l'alberi in alluminio anziché in legno, arredi in mogano anziché teak, motore più piccolo e altri accorgimenti che hanno permesso di risparmiare chili per poter installare ad esempio verricelli più grandi, ferramenta più robuste, vele in numero maggiore, sofisticati strumenti di navigazione. Tutto ciò ha privilegiato notevolmente il momento raddrizzante poiché tutto il peso risparmiato è stato concentrato nel piombo del bulbo"
Cesare Sangermani
Spec from owner
Electronics
N°1 Chartplotter B&G Zeus 3S 9, year 2022
N° 2 B&G Triton2 instrument with Speed/Depth and wired wind, year 2023
N°1 VHF B&G V20S, year 2021
N°4 Battery, Victron 12V/100Ah AGM Super cycle batt (M6), year 2021
N°2 Battery, Varta for "starting service", engine + generator, year 2021
Electric system completely checked and working
All lamps have been changed in 2021 with led lamps
Key panel on bridge completely new in 2021
USB charging system available on strategic points
WC
2 WC "Orvea" Ocean Model, manual, work perfectly, overhauled in 2021
2 showers with 2 Jabsco pumps, year 2021
Galley
New gas system made in 2021
Gas hob with 4 gas burners
Refrigerator works perfectly, revised in 2021
Tanks
Gasoline tanks inspected and cleaned in 2021
Water tanks inspected and cleaned in 2021
Cabins
2 cabins
2 toilets
4 bunk/mattress in good condition
Winch, blocks & ropes
All winch are brand new, Antal Classic (no on the mast), for a total of 6 pieces
Blocks all new, Antal classic, for a total of 12
N° 4 stopper by Antal, year 2021
All ropes (halyards, sheet etc), new in 2022 and 2023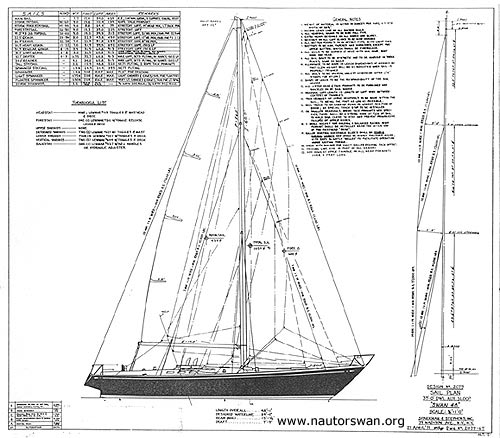 "Il progetto era il n° 2079 di Sparkman & Stephens, lo stesso dello Swan 48 della Nautor, in produzione dal 1971 al 1975, una pietra miliare perchè introduce per la prima volta il concetto della tuga integrata nel ponte che rimarra per tanti anni uno degli elementi più caratterizzanti degli swan e sarà poi copiato da tutti.
Per aggirare l'esclusiva con Nautor il progetto viene venduto come Palmer Johnson 48, il nome con cui allora era commercializzato lo Swan 48 in America (allora il nome Nautor Swan, piccolo cantiere della sconosciuta Finlandia era praticamente sconosciuto in U.S.)."
More info and pics on demand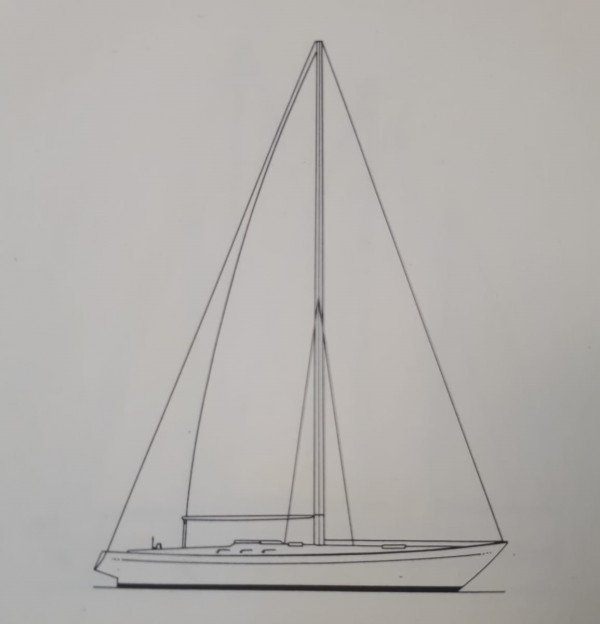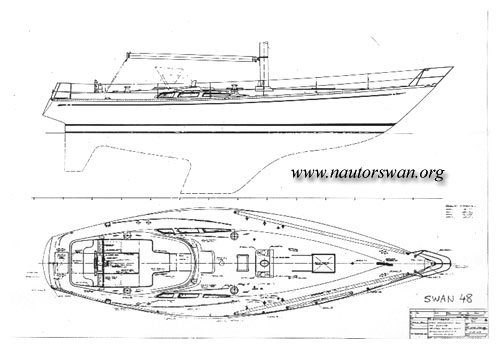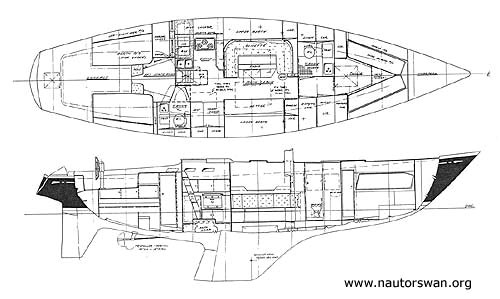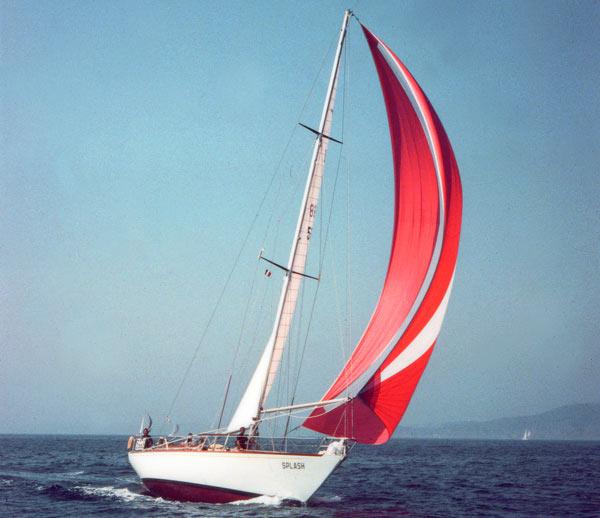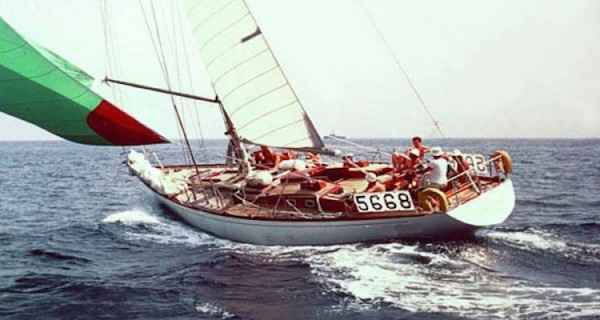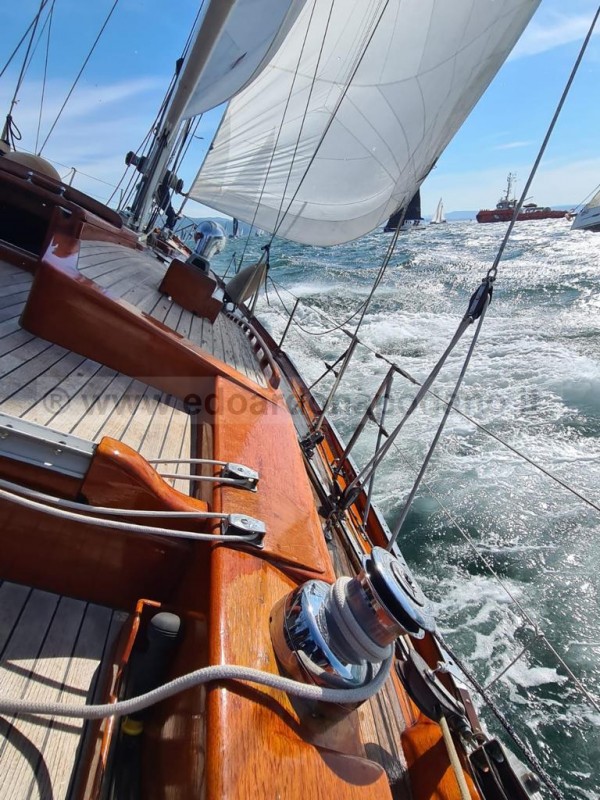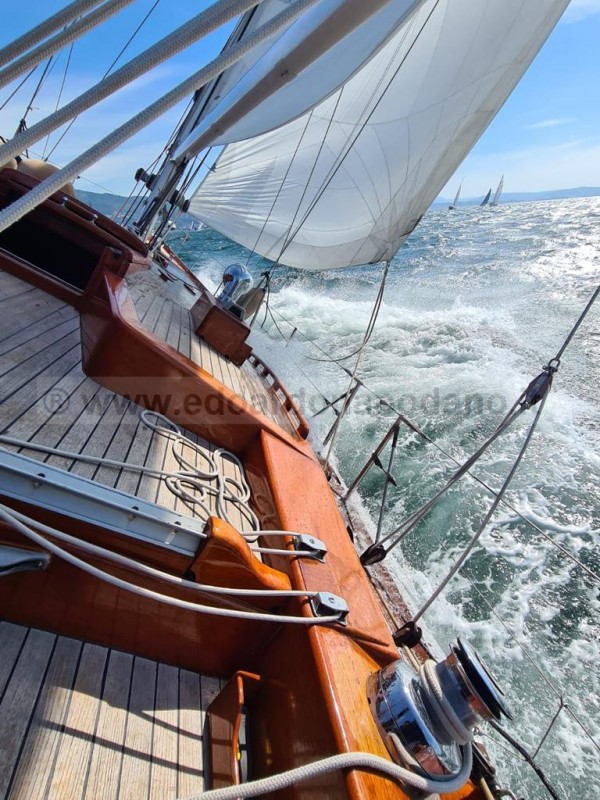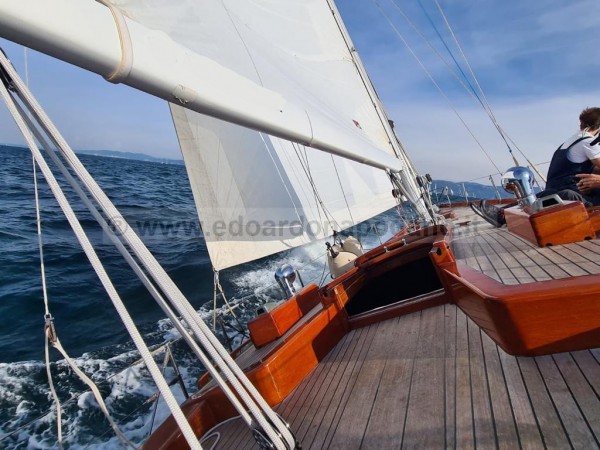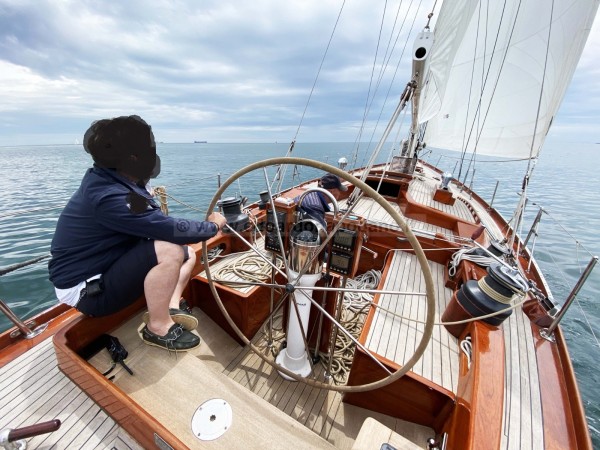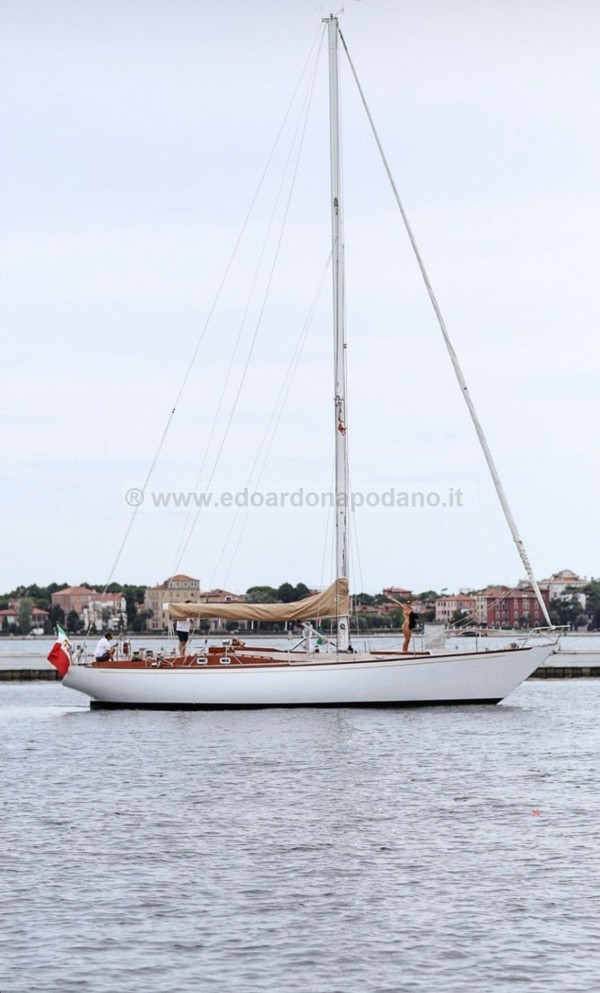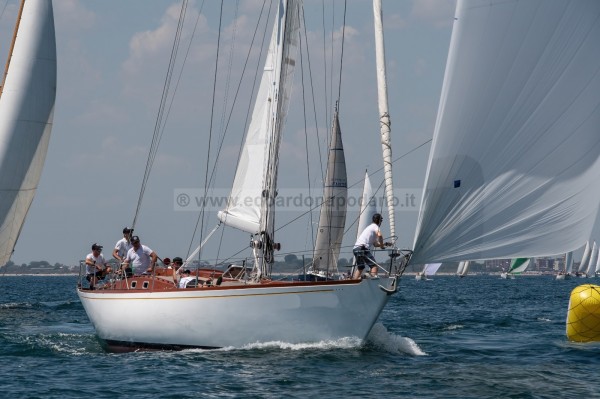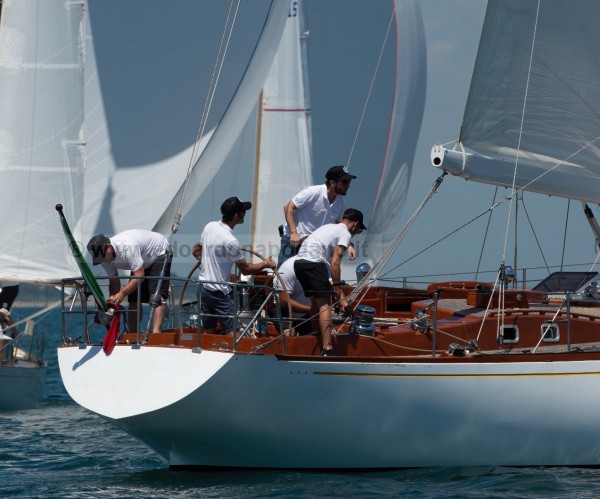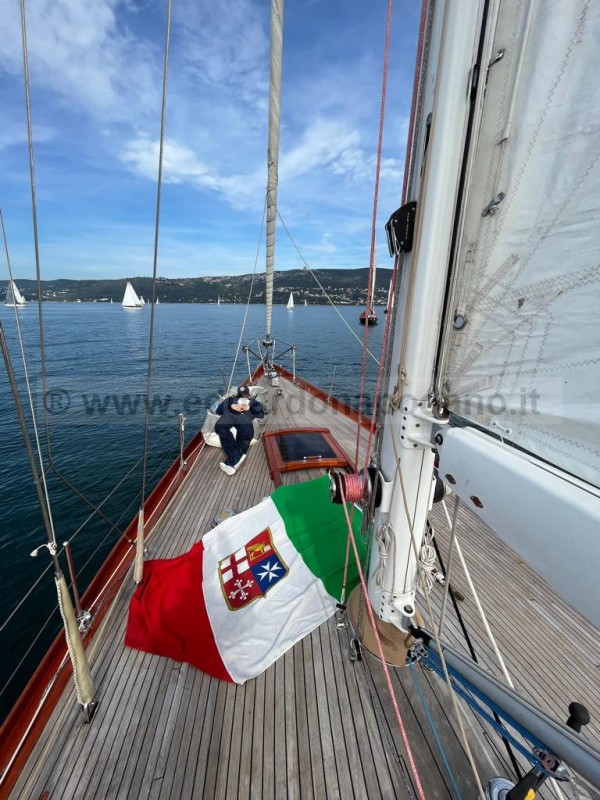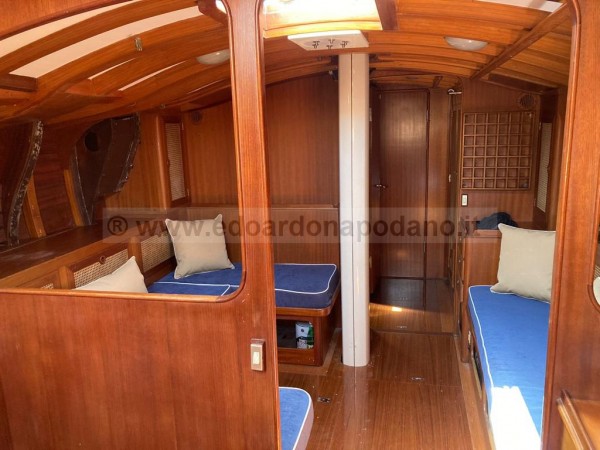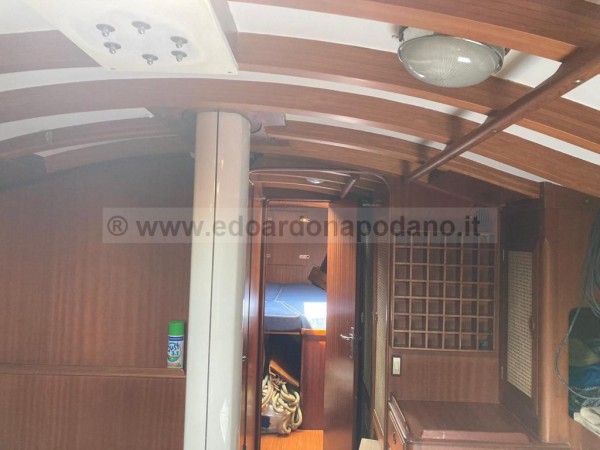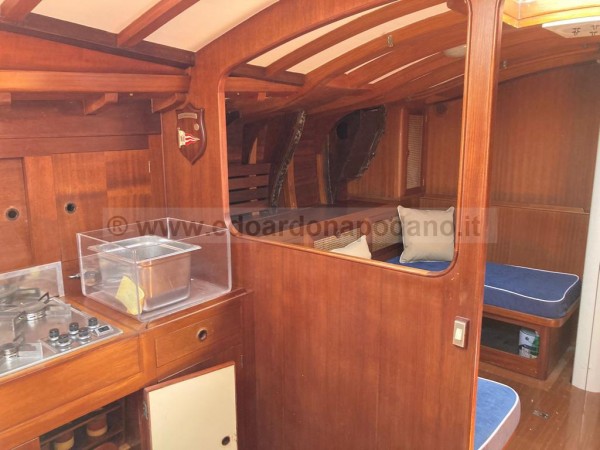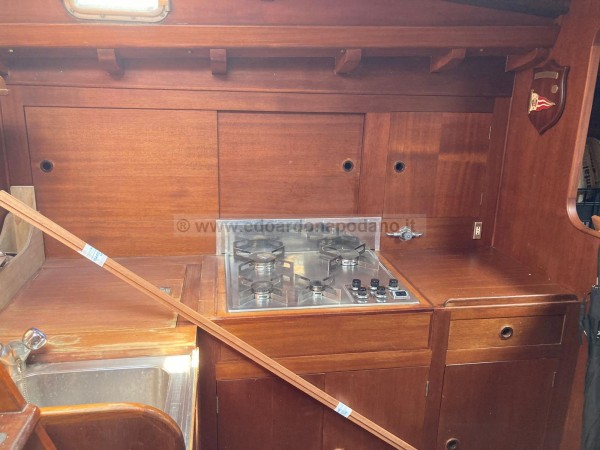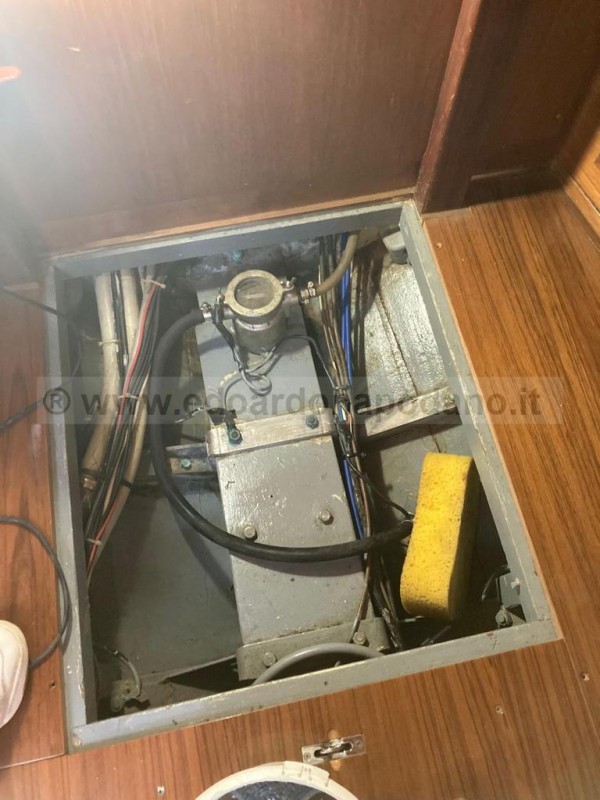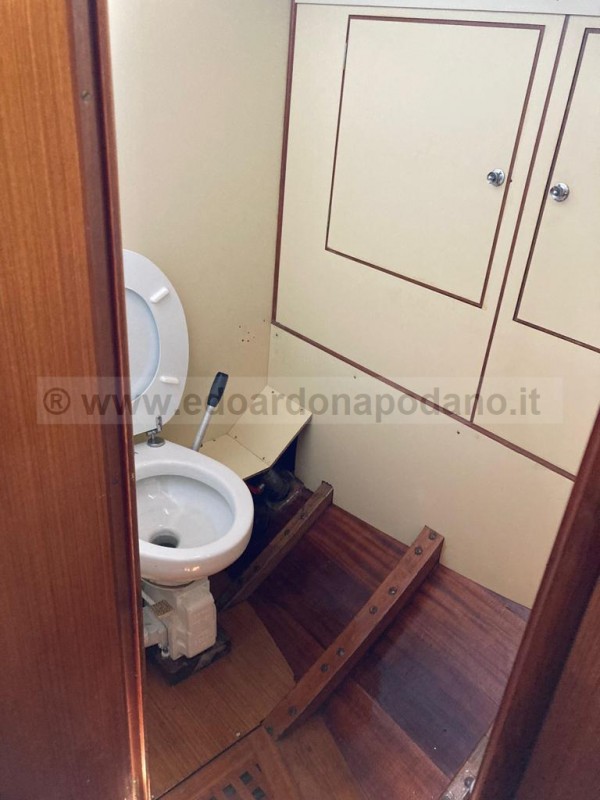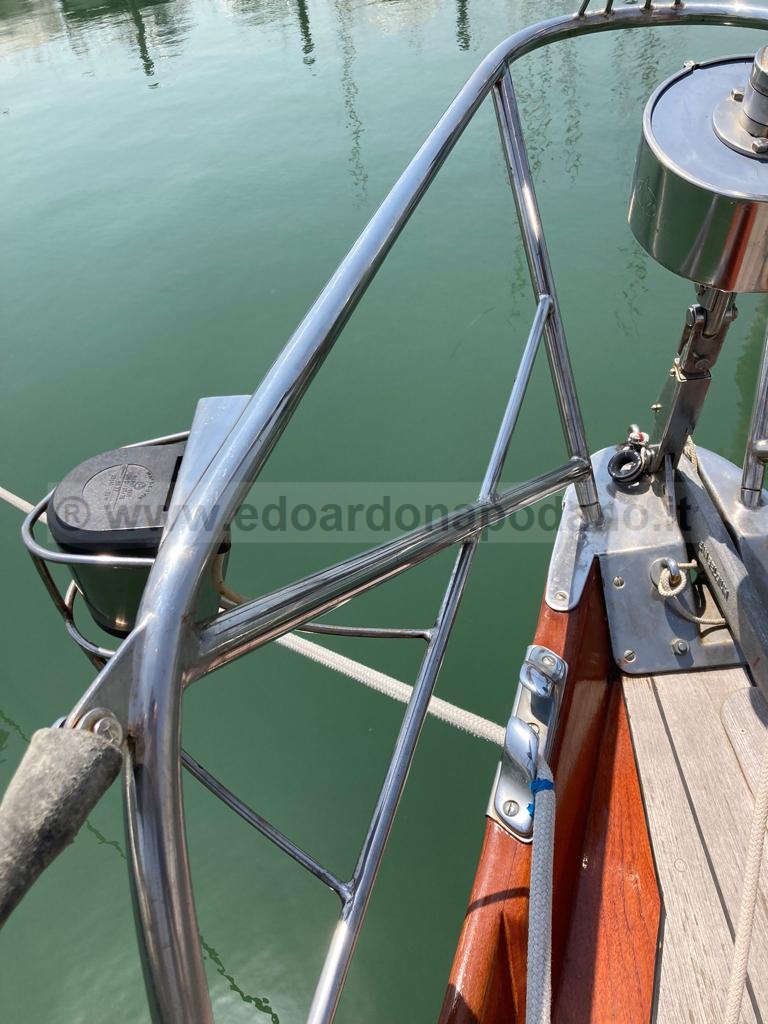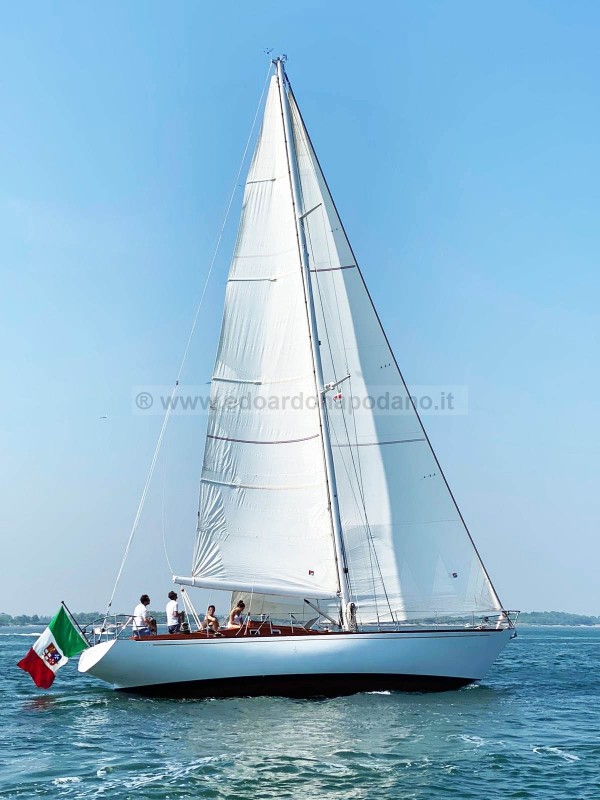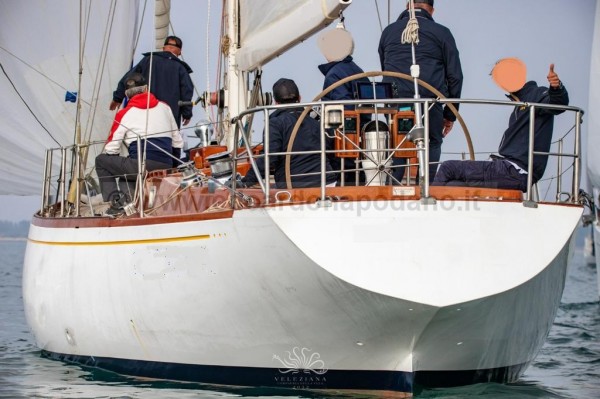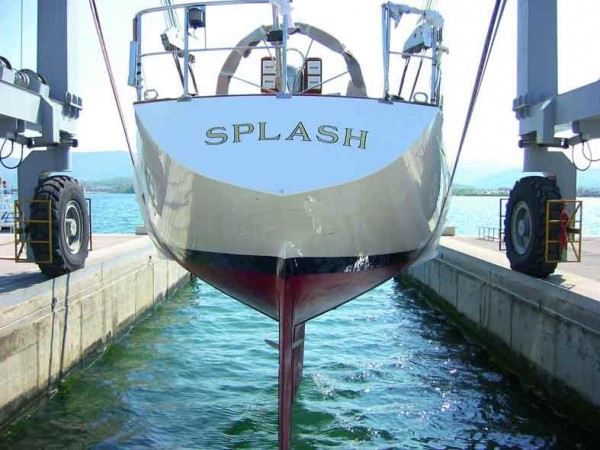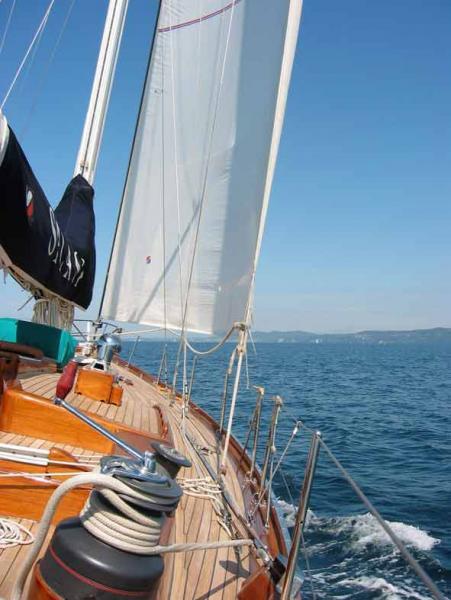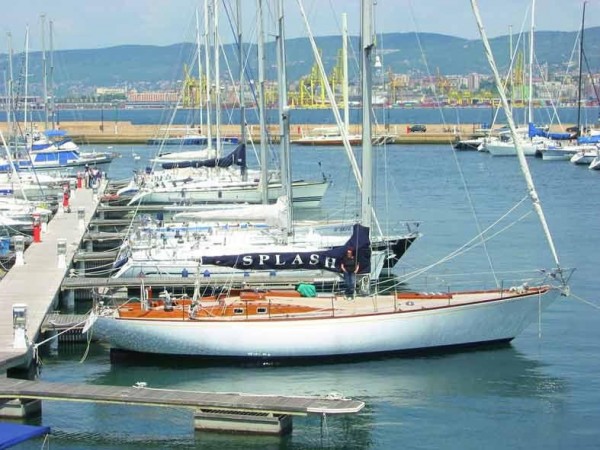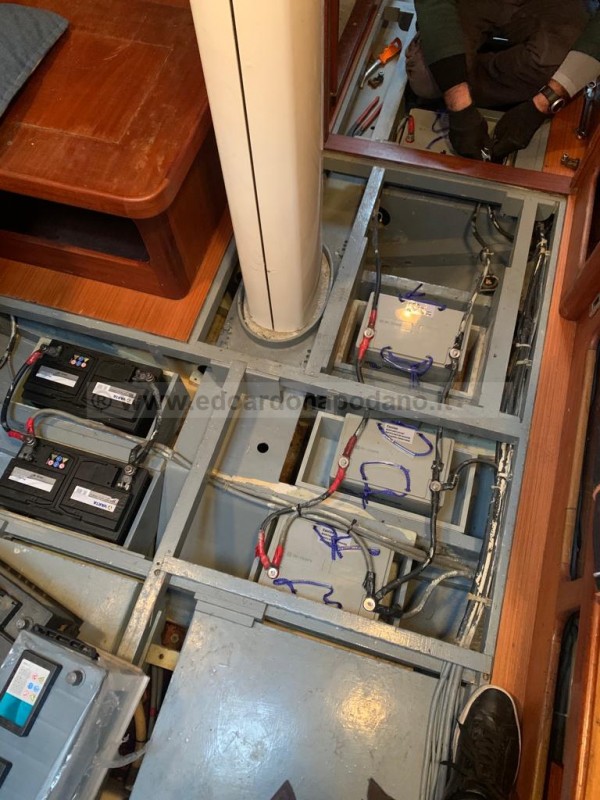 June 2023