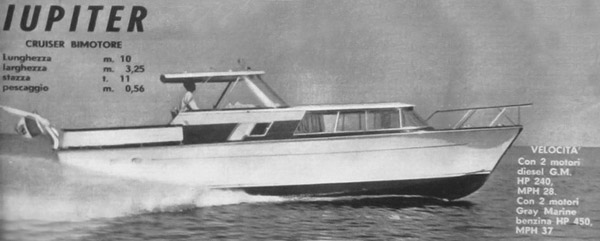 An interesting total restoration: the boat is already well recovered and a clever carpenter is ready to start the job. Please ask for info.
Builder C.N.I. Porta a Mare – Cantieri di Pisa
Year 1963
Loa 10, 56 m
Beam 3,64 m
Gross tonnage 12,69 t
Engine 2X 207 GM 6V53 M (1965)
Passengers admitted 12
Pics and video available.
WhatsApp Video 2022-09-21 at 16.41.57