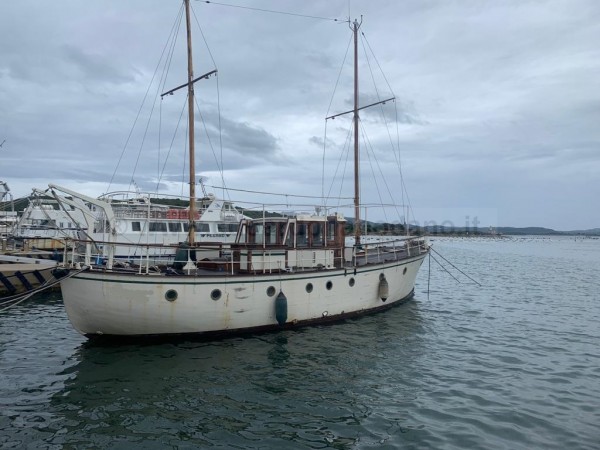 anno di costruzione: 1936
• ditta costruttrice: H McLean & Sons Ltd
• materiale di costruzione: legno
• lunghezza scafo: m 14,82
• larghezza scafo: m 4,18
• altezza di costruzione: m 1,93
• stazza lorda: t 29,06
• persone trasportabili: 12 (dodici)
• numero motori: 2 (due) marca Perkins Engine
• modello motori: Perkins Marine 4.236M – anno 1970
• potenza max di esercizio: 58 x 02 Kw a 2500 giri/min.
• combustibile: gasolio.
COURTESY McLean's Shipyard
Anchored in Four Generations of McLean Family Service
McLean's Shipyard, established in 1909 by Norman Murdock McLean, is not only one of B.C.'s longest run family businesses (run by four generations of the McLean family), but it is also the last shipyard standing on the North Coast of British Columbia. While presently standing tall at Seal Cove, the original shipyard was built in Cow Bay, between Smile's Cafe and Love Electric. Norman hailed from a family of Prince Edward Island boat builders and travelled to the West Coast with his brothers at the age of sixteen. He worked in home construction, at the local furniture store, before establishing the shipyard. At the time, the Prince Rupert City Drydock, controlled by the railway as most of the city was, was McLean's main competition.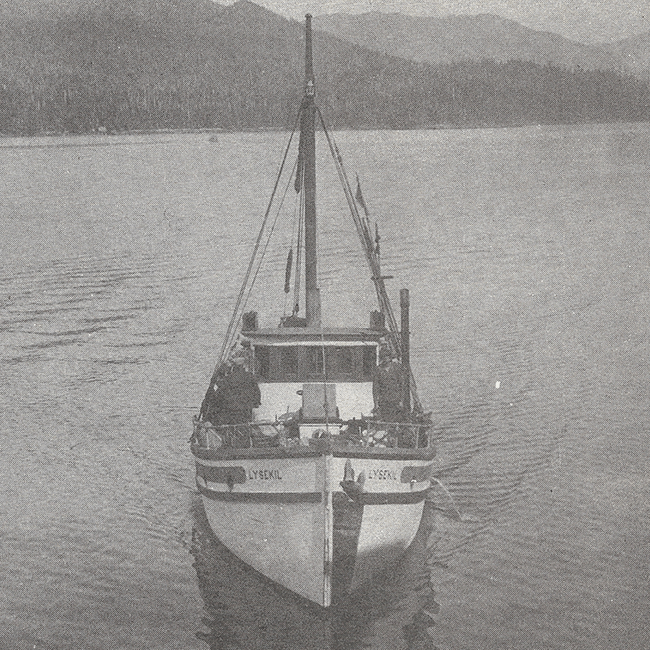 The halibut boat Lysekil was built in 1925 at McLean's Cow Bay yard. Jack Wrathall photo.
According to Norman, the Cow Bay site was always meant to be temporary, as it was cramped for space and didn't supply sufficient air for paint and finishing to dry. Nevertheless, the yard was extremely busy in those days, with constant expansion happening at the facility including additional yard space and winter berthing space. In 1927 the yard built four large Seiners in a row, the Qitonsta, the Sidney W. and the Canadian Girl. With only two weeks to go until the fishing opening, a gentleman came asking for a similar boat. Norman told him they didn't have enough wood left. "Never mind," said the man, "use what you've got." The Florence G., built from leftover lumber, was built two weeks later.
In order to remain competitive with larger yards like the Drydocks and Wahl's Shipyard across the harbour, McLean had to bid aggressively on both building and repair jobs. In 1922 the yard built three new boats for the Marine Department (Canada's precursor the Coast Guard,) and then finished off the job by building a pleasure boat for Capt. Saunders of the Department.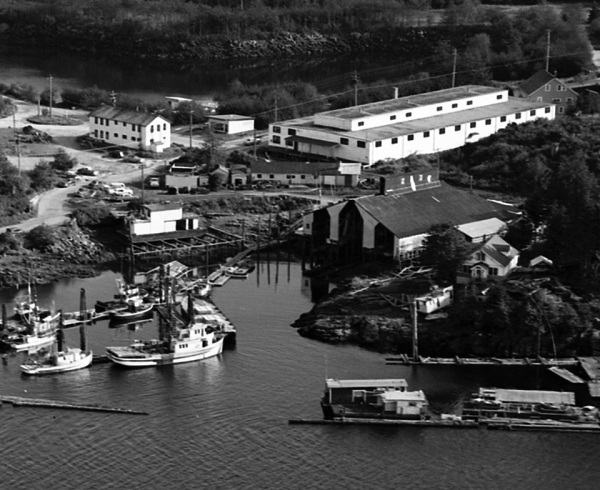 McLean's Shipyards, Seal Cove in the 1960s.
Prince Rupert City & Regional Archives & Museum of Northern B.C., Wrathall collection, JRW1034A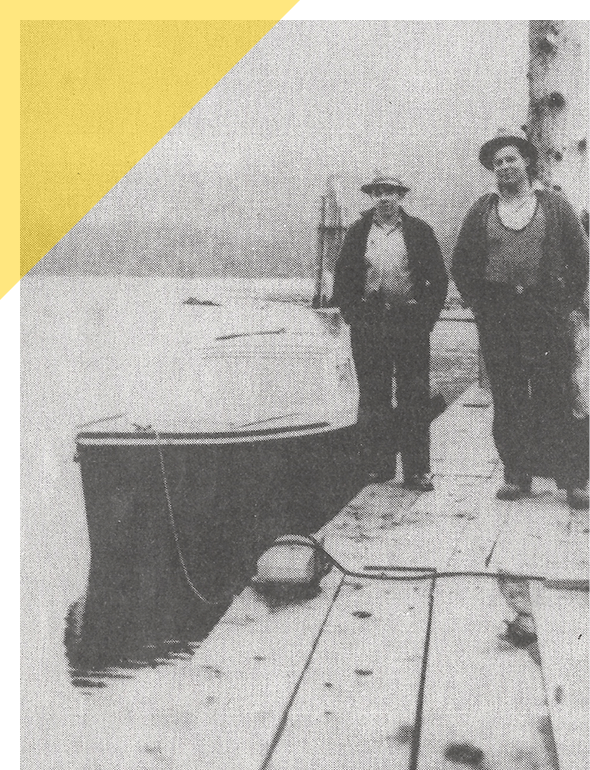 Wilfred McLean and long-standing employee Albert Dalzell at the McLean's Seal Cove Yard, 1939-40. Albert Dalzell photo.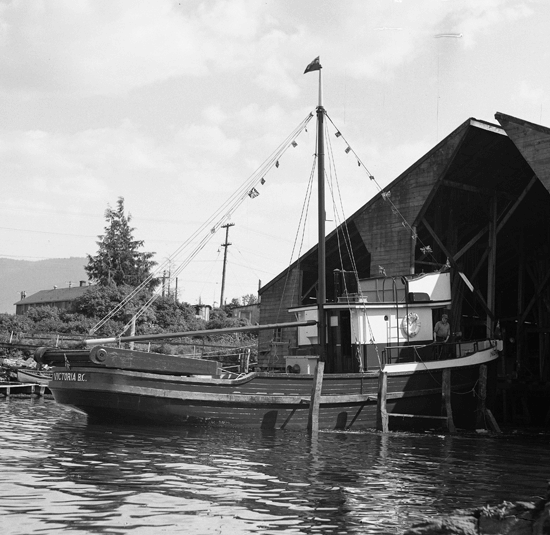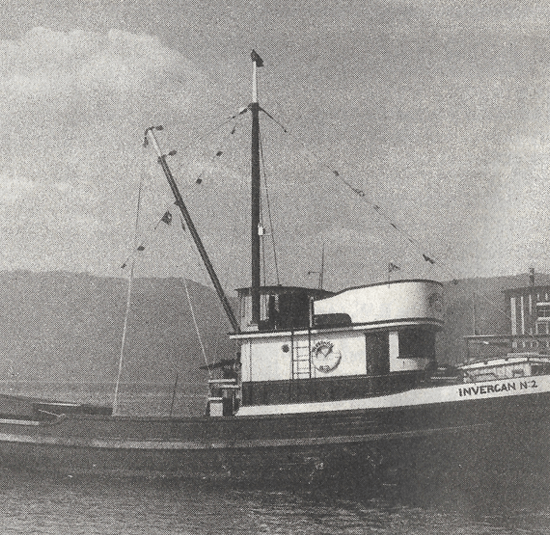 The launching of the Invercan No. 2, a seiner for Inverness Cannery, in 1941. Jack Wrathall photo.
Prince Rupert City & Regional Archives & Museum of Northern B.C., Wrathall collection, JRW1420A