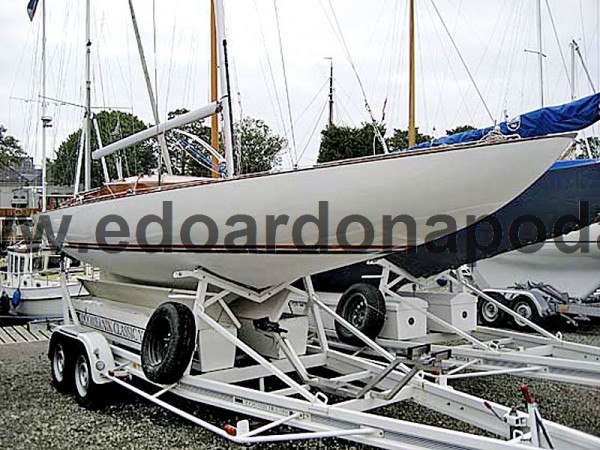 Borresen 1967, Owned and fully restored by Doomernik in 1997.
2 sets North,
1 set in very good condition.
2 spinnakers
1 Full harbour cover
1 transport cover
1 mast cover
1 cockpit coverThis beautiful Borresen has been rebuilt to a state of the art condition by the 'Doomernik'team. It is now a wood/epoxy rebuilt.