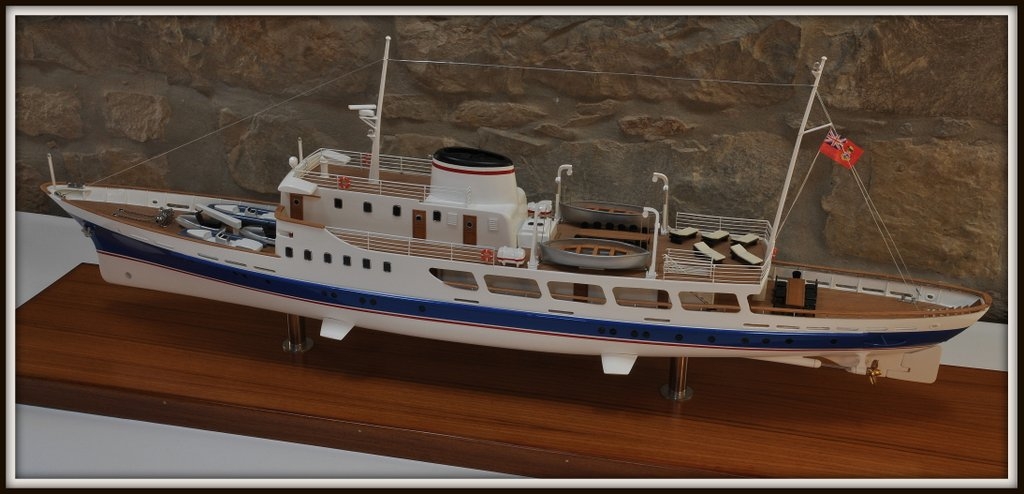 … at the next Monaco Yacht Show the new restoration project of the historical motor vessel Ambriabella, which has sailed the northern Adriatic Sea for decades after her launching in 1962, together with her twin ship Dionea.
After a remarkable season full of excitement and great history, Ambriabella, at the dawn of the new millennium, disappeared from any route. It took nine long 9 years of passionate research to find her in Greece, 40 km from Piraeus, and bring her back home in Trieste, to give her new life and new lusters.
The ambitious project involves a group of Italian entrepreneurs operating in the industry – who deal with mechanical repair works, restoration of historical objects, naval design and consulting – and includes the total conversion of the vessel in a luxury mega yacht to bring Ambriabella back to her former glory, with her one-of-a-kind, exceptionally elegant early-1960s outline, but giving her a contemporary twist.
The new Ambriabella will accommodate up to 12 guests, in six large suites, and 9 crew members. The materials, the design and every single detail of the restoration project reflect the best contemporary Made-in-Italy style and the highest standards of excellence. A focus has also been reserved at the propulsion system, offering three alternative propulsion types: traditional, diesel electric and hybrid.
The complex re-fitting and setting up of this 52 meters will be carried out by Quaiat Yard in Trieste, with the support of a team of renowned architects and designers, allowing the complete re-building of the vessel within two years.
The fusion of the hull classical lines and the innovative modern interior design makes this project really unique in its kind, arousing great interest among potential owners looking for a beautiful historical ship to restore, having the chance to give her their personal touch and write her new history in the first person.
M/Y Dionea courtesy Sergio Abrami