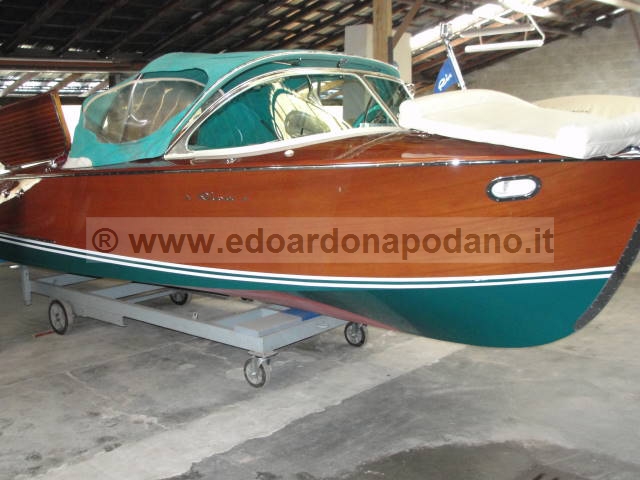 I'm proud to introduce to You new entry in my fleet of Rivas.
The Ariston n° 407 in very good shape has been perfectly maintaned by its second owner. All originals parts and components have been carefully maintained as following reported:
1.       Beauty and restoring contest conditions; always used and recovered in shed; probably it is the most original Ariston in the world; the upholstery is very rare or unique (original tiger pattern); main engine is original and in perfect condition; sunroof/hardtop has in good shape (every parts, even chrome ones! etc.);
Riva original documents and contract of 1961 are available;
2.       Demonstrable history and maintenance from 1961 to its second owner;
3.       Price request 140.000 €.
many pics available