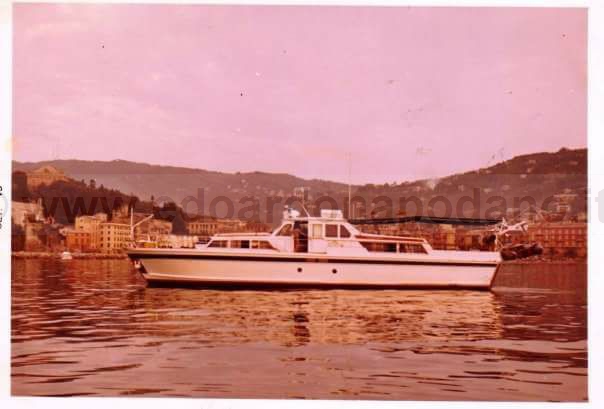 Please have look to this short video with magic sound of GM Detroit: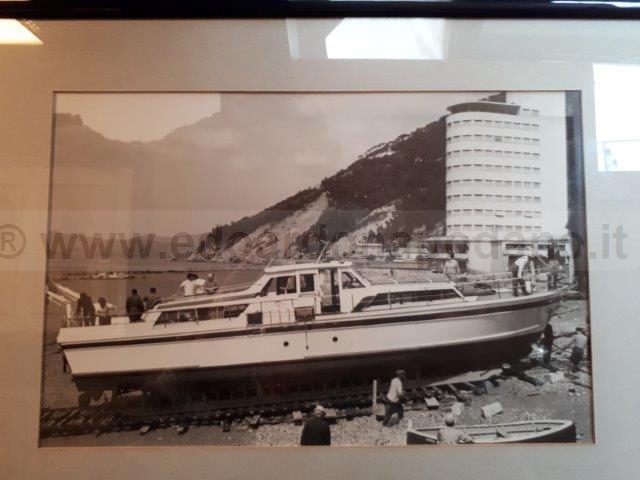 Paraggina in ottime condizioni, assolutamente originale, perfettamente navigante e utilizzabile, impianti e motori costantemente sotto controllo, costruzione robusta e marina, struttura sana. Interni ed esterni assolutamente originali, dalla scala reale ai rubinetti. Dotata di una serie di particolari estetici e accorgimenti tecnici di grande charme e utilità pratica.
Paraggina in very good condition, running shape, engines and systems ok, frame, hull ok. Everything is original interior and ext.. Air conditioned, cool and hot, desalination,  very comfortable. Charming details and practical technical solutions.
Please ask for more info and pics and plan a deep inspection!
Some more info about Cantieri Navali di Chiavari and their designer Gino Solari on Yacht Digest Oct/Nov 1990 issue and here http://www.edoardonapodano.it/?p=11671
Motoryacht tipo: PARAGGINA
CANTIERI DI CHIAVARI
ANNO DI COSTRUZIONE: 1966
SCAFO IN MOGANO, COPERTA IN TEAK
L.O.A. : 17,2 M
B.: 4,29 M
PESCAGGIO: 1,35 M
MOTORIZZAZIONE: 2 X 320 GENERAL MOTORS
GENERATORE: KOHLER 15 KW
DOTAZIONI COMPLETE
INTERNI: DINETTE CENTRALE PANORAMICA CON TAVOLO DA PRANZO E TIMONERIA ORIGINALE; CUCINA SEPARATA; SALA MACCHINE; DUE GRANDI CABINE DOPPIE, ENTRAMBE CON BAGNO; CABINA EQUIPAGGIO A PRUA CON ACCESSO ESTERNO; GRANDE GAVONE DI POPPA CON ALLOGGIAMENTO GENERATORE, LAVATRICE E DEPOSITO MATERIALE; REFITTING 2013
Please have a look to these new updated pictures below: