New and updated pics available here below and at the bottom – keen seller: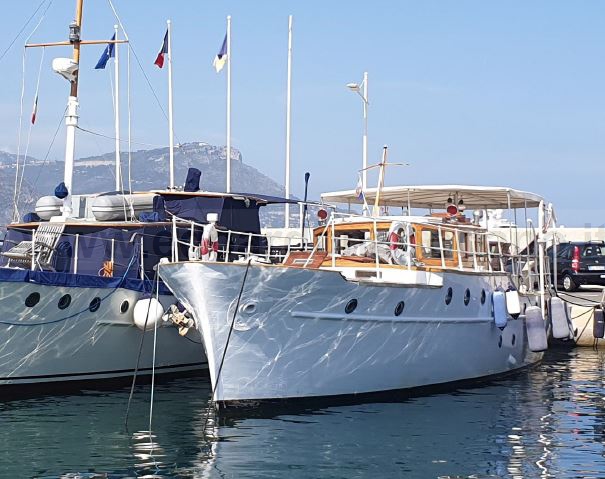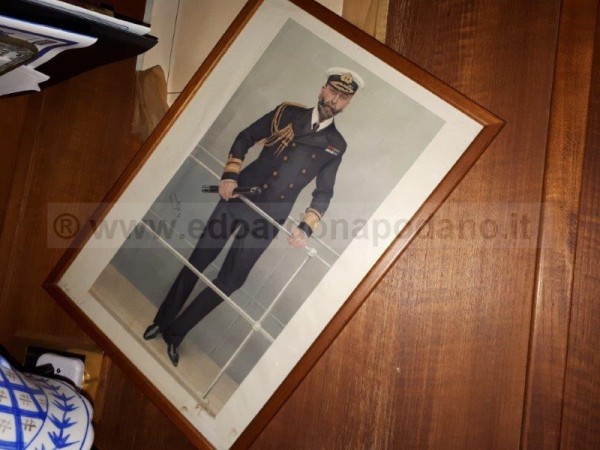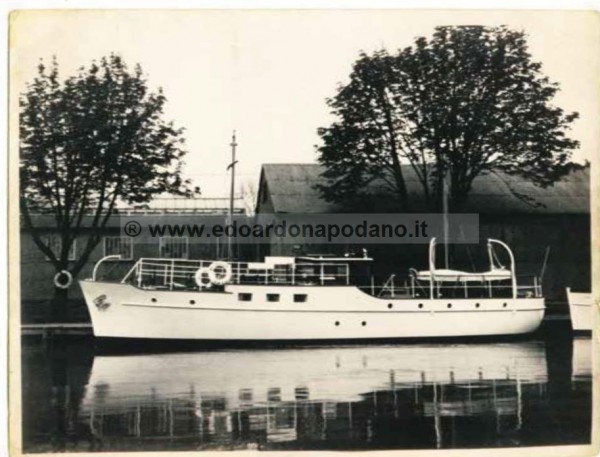 Complete history available
wonderful vintage pics for the whole life of this yacht through few owners
builder Hampton of J. L. Thornycroft & Co Ltd 1936-37
loa 16,95 mt – 55 ft declared
beam 3.98 mt
draft 2.60 mt
engine DAF 246 hp
speed 9 kn
max speed 12 kn
gross tonnage 31.92 t
cabins 3 + 1
bath. 2+1
flag blue ensigne (of course).
All the pictures are courtesy of the owner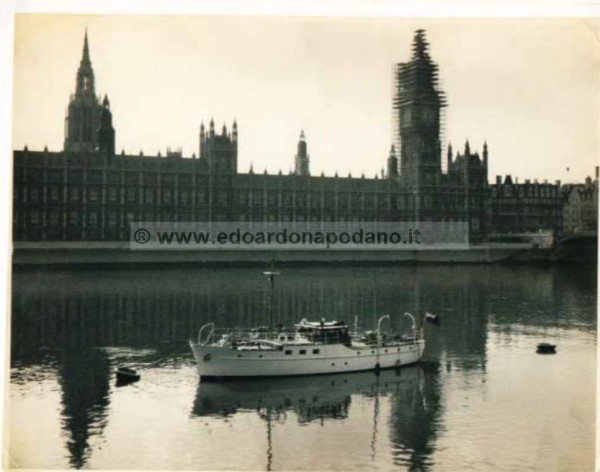 da un periodico dell'epoca
Il Lancio dello yacht a motore Moonyeen di 55piedi di 35 tonnellate costruito da Thornycroft, nel 1937, è stato seguito da diversi quotidiani inglesi.
Al varo, l'imbarcazione era praticamente ultimata e sono stati eseguiti alcuni lavori di finitura per un breve periodo direttamente sul Tamigi, ma come dimostrano le fotografie era già in buon assetto prima che lo zavorrassero. L'armatore è stato proprietario di altre imbarcazioni di dimensioni più contenute dello stesso cantiere ma l'entusiasmo per quest'ultima lo porta a volerne costruire un'altra ancora più grossa. La barca, che ha un baglio massimo di 15 piedi e un pescaggio di circa 5 piedi, è spinta da due motori a quattro cilindri Thornycroft con riduttore 5-1 in grado di sviluppare 50 cv ciascuno, riuscendo a portare la barca fino a 9 nodi. Un serbatoio da oltre 700 lt permette un'autonomia di circa 180 miglia.
Il vano motori è accessibile sia dalla dinette interna che dal ponte principale superiore tramite dei paglioli amovibili.
Una caratteristica lodevole del layout degli alloggi è la quantità di spazio dedicato al salone a alla sua altezza libera di quasi 3 metri. Troppo spesso le dinette di yacht di queste dimensioni sono mal illuminati, per questo sono state previste sei grosse finestrature, una luce dal cielino e vari oblò che assicurano una giusta illuminazione degli spazi sottocoperta.
Un'altra caratteristica di questa barca sono le due ancore da 50 kg incassate a murata, studiate per non rompere l'armonia delle linee dello yacht e azionate da due verricelli idraulici Hyland che ne facilitano l'utilizzo.
Altre attrezzature presenti sono il dinghy di 11 piedi a motore, un impianto di illuminazione da 300 volt e la cucina con forno a gas.
La barca è costruita in mogano con una chiglia in acciaio.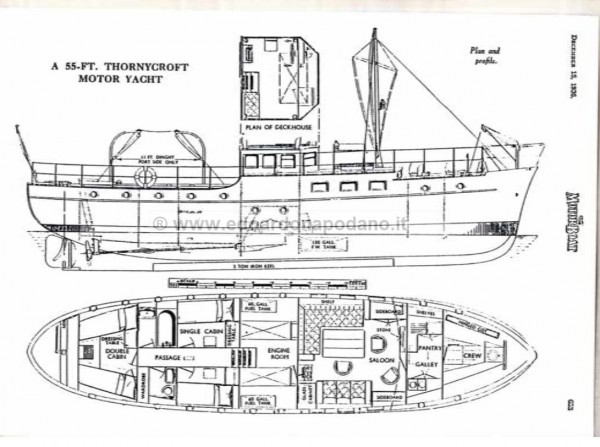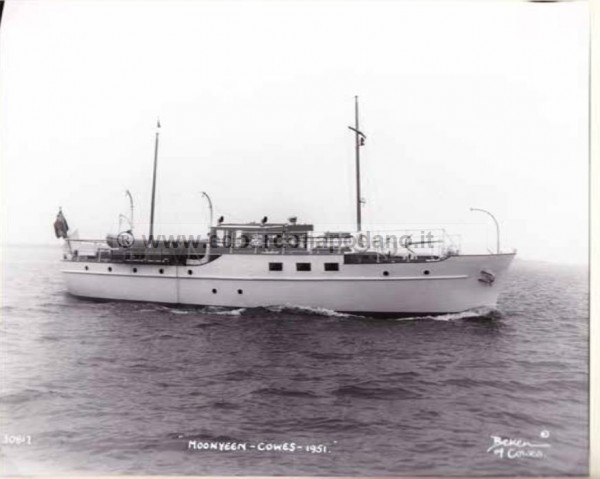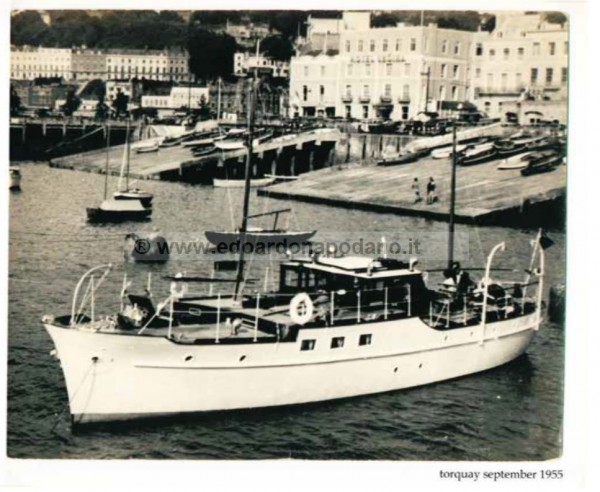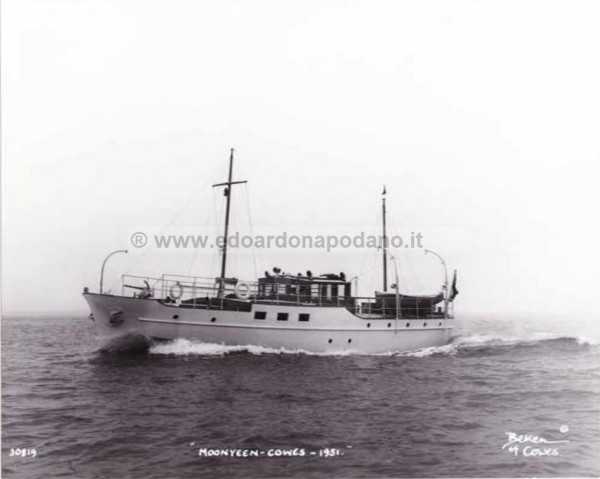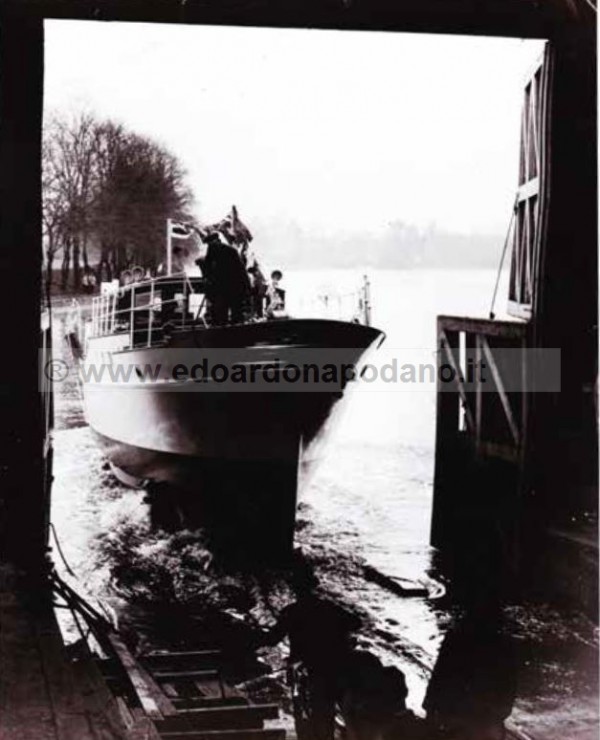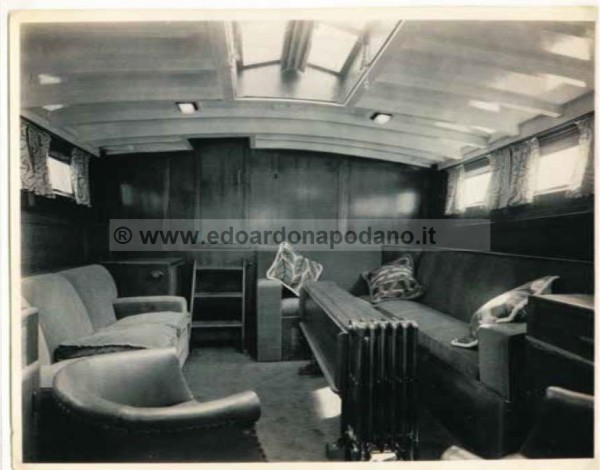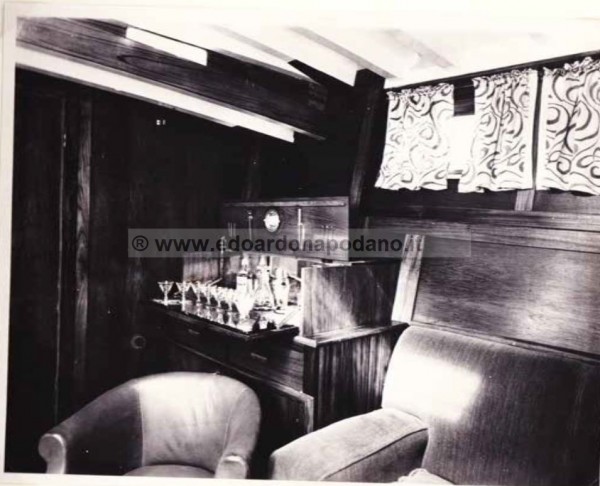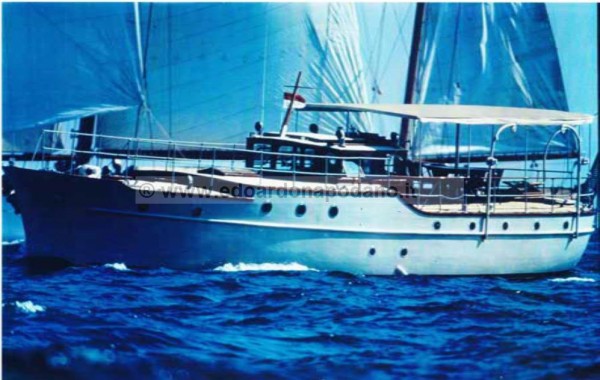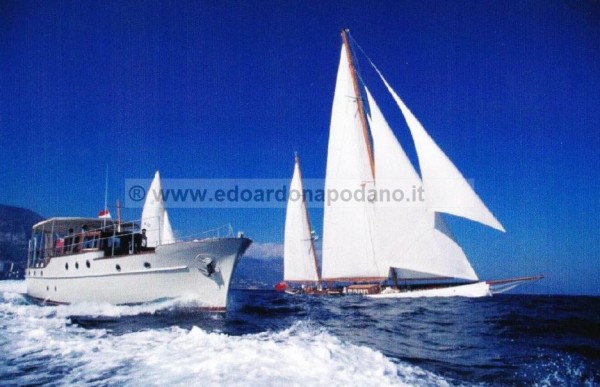 2021 maintenance: