Some easy restoration needed
Keen seller – great price reduction for a fast sale: 25.000 € = 16.000 €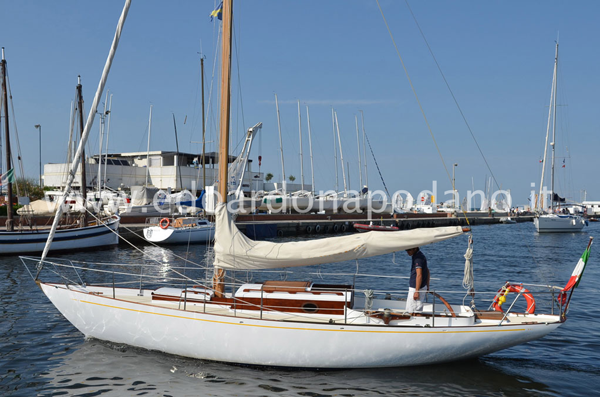 Again for sale after some years for owner's upgrade – good condition – please ask for info and pictures – prevoius restoration by a very well apperciated carpenter.
Could be available also a specific cradle for the boat.



Storico progetto di Sciarrelli del 1966, eseguito dal cantiere veneziano dei F.lli Marchi ex Mariner, ne furono prodotti solamente due esemplari. Completamente restaurato e revisionato nel 2011. Ulteriore messa a punto nel 2016.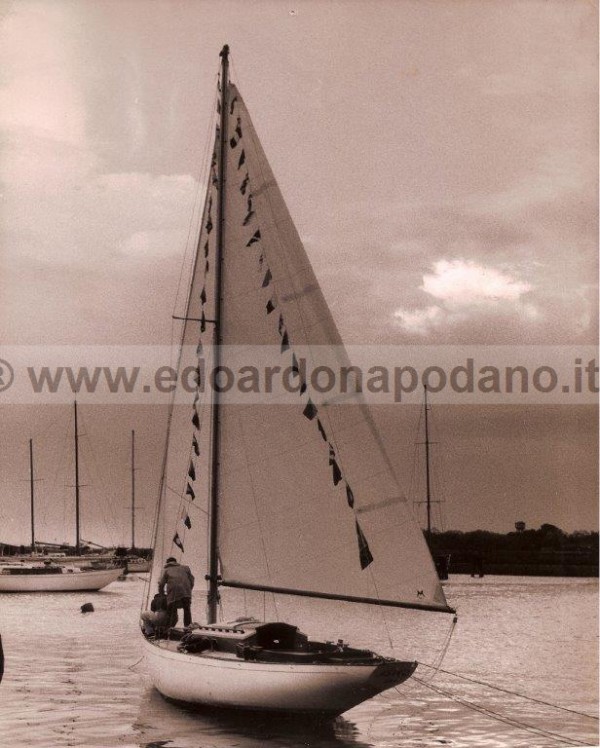 year 1968 – restored 2011
designer Carlo Sciarrelli
builder F.lli Marchi Venezia
loa 8.80 mt
beam 2.00 mt
draft 1.27 mt
engine Nanni Diesel 10.6 hp (2011 reconditioned)
fuel 40 lt
1 cabin – 4 berths – 1 wc
CANTIERE:                            F.lli Marchi Venezia
PROGETTO:                         Carlo Sciarrelli

TIPO:                                       Natante
L.f.t.:                                      mt 8,80
ANNO:                                     1968
LARG.:                                     mt 2,00
STATO:                                    Restaurata totalmente nel 2011
PESC.:                                 mt 1,27
MAT.SCAFO:                         Legno
INTERNI
CABINE:                                    1 cabina
POSTI LETTO:                        4
BAGNI:                                      1
COLORE SCAFO:                   bianco
MOTORE
MARCA:                                    Nanni Diesel 10,6 CV – rev. 2011
CAPACITA' SERBATOIO:    40L
STRUMENTI
Bussola, windex, barometro, igrometro, chart plotter, pilota automatico,vhf.
ACCESSORI
Stralli e sartiame 2011, 2 gavoni, tendalino pozzetto, passerella, cuscineria nuova pozzetto, salpa ancore elettrico, doccia esterna calda e fredda, invaso su misura.
DOTAZIONI SICUREZZA
DOTAZIONI entro le 6 mg