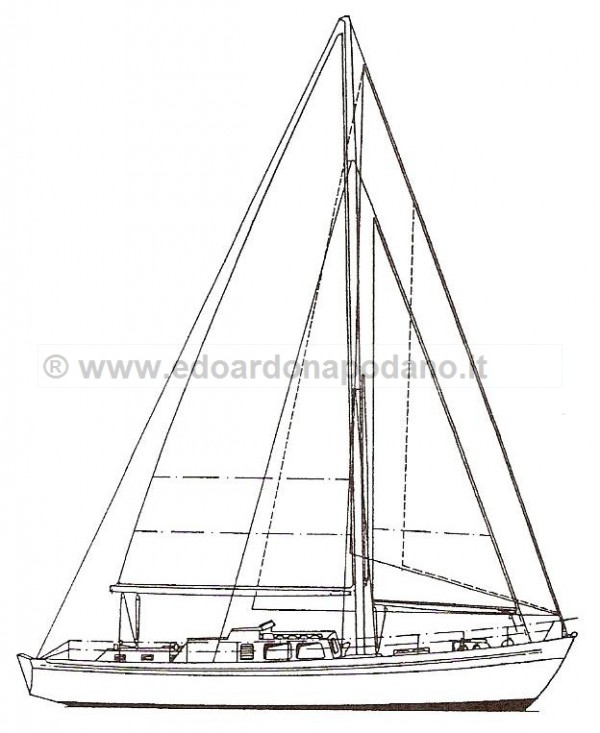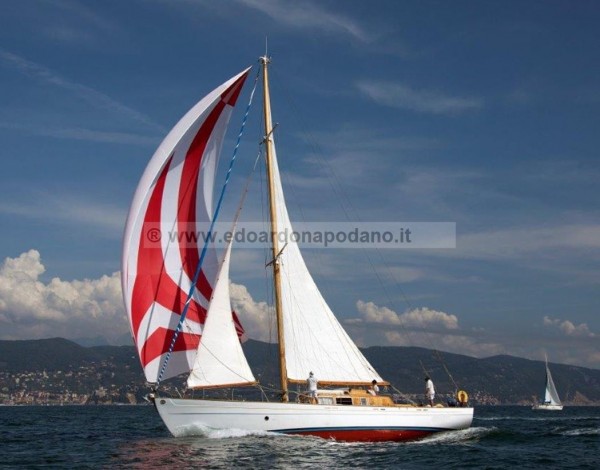 perfect condition ready to sail

I personally know this yacht since many years – She was one of my fond competitor during vintage boats races.
I saw her always well maintained over the years. She's a great example of elegant and comfortable Giles motorsailer, built by very skilled and wellknown carpenter in a tipycal small Venitian "Squero" (shipyard). This Giles results by the famous smaller Donella Class; she's very seaworty and "dry".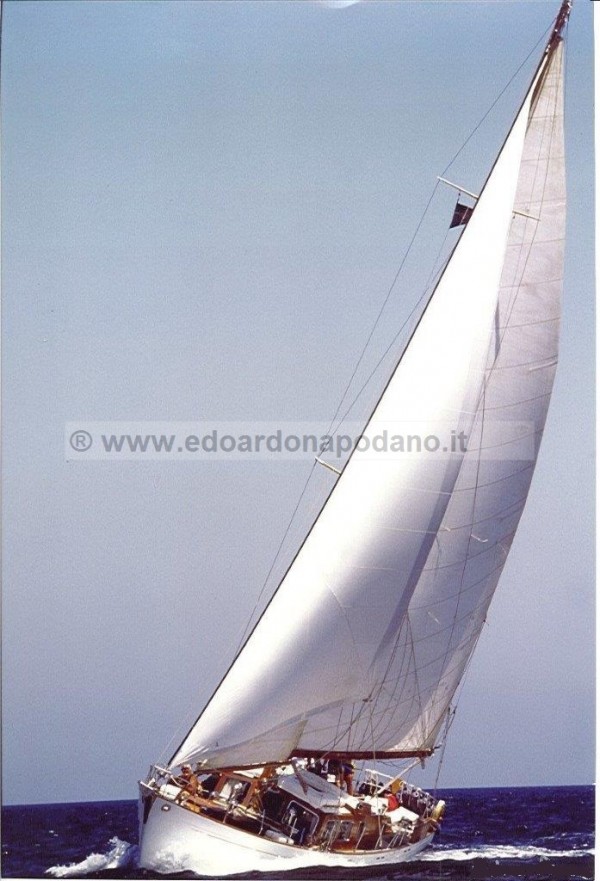 sloop 1957
designer Laurent Giles
builder Gino d'Este
loa 15.90 -16.00 mt
beam 3.80 mt
draft 1.90 mt
dislp. 25 t
ballast 9 t
flag ITA
engine Perkins 130 hp Always overhauled
fuel 2 X 300 lt
water 3 X 1000 lt
air conditioned
generator 7 kw
electric system 24-12-220 V
refitting 2009-2010
Interiors
Cabina di poppa con 2 cuccette singole
Bagno di poppa con doccia
Cucina a centro barca attrezzata
Salone centrale con ampie finestrature, divano a U, Tavolo da carteggio estraibile
Cabina armatore in zona prodiera con cuccette singole
Bagno armatoriale con lavabo, doccia e bidet
Cabina marinaio a prua accesso esterno.
Chiglia in massello di iroko
Ordinate piegate a vapore in acacia
Fasciame longitudinale in mogano e iroko
Bagli in mogano honduras
Ponte in teak
Interni in mogano honduras
Albero e boma in silver Spruce.
Climatizzazione con aria condizionata e riscaldamento
Generatore 7 KW
Genoa avvolgibile
Easy jack originale
Trinchetta bomata autovirante
Sartie volanti
Nota – tutta la ferramenta metallica: pulpiti,candelieri,cerniere,perni,serbatoi,lande,rotaie,etc.è stata prodotta dal cantiere.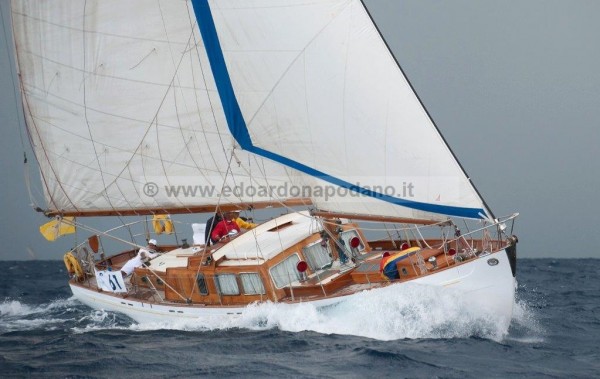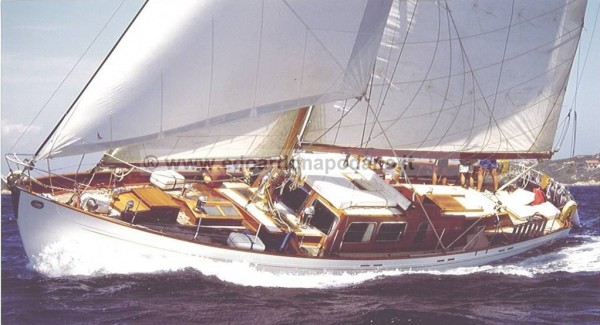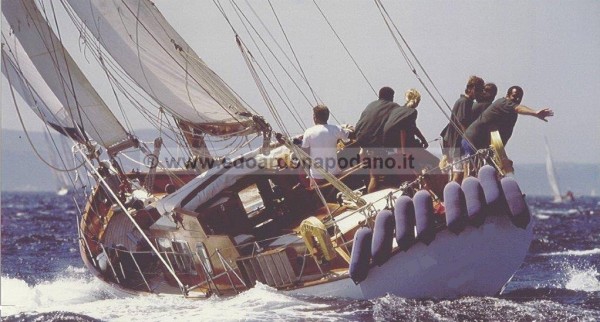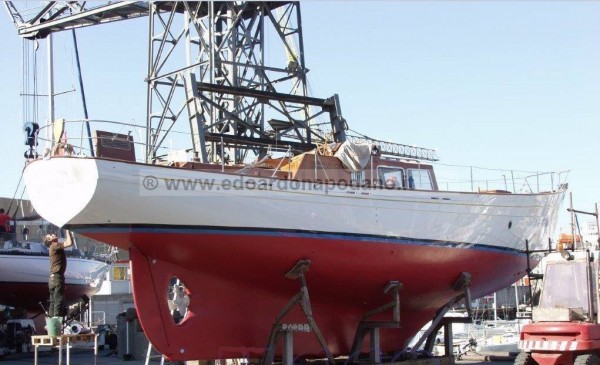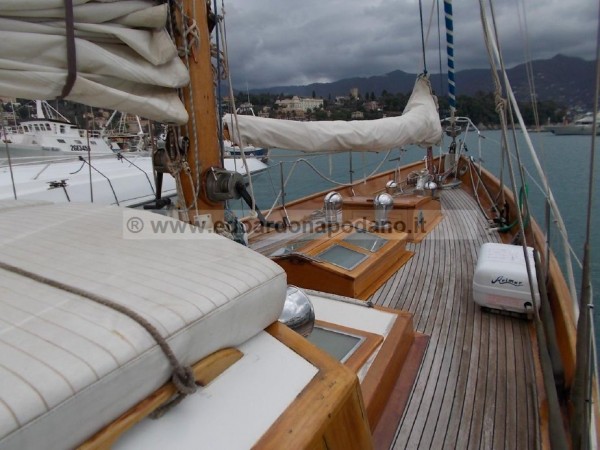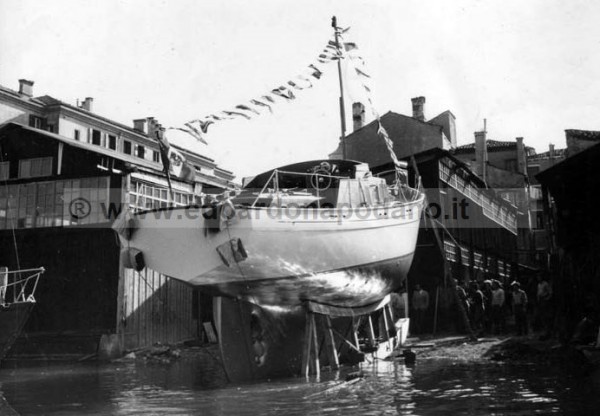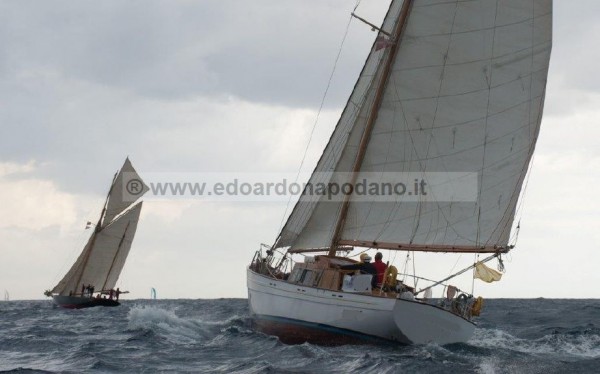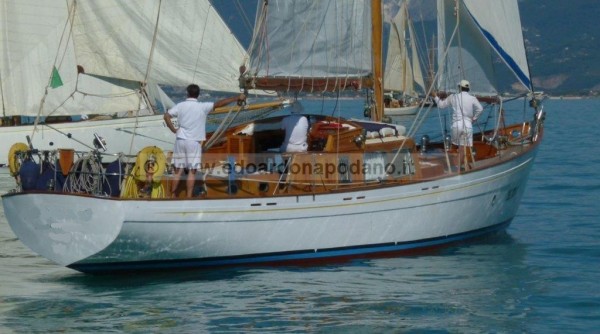 Si ringrazia l'armatore e l'ex Cantiere Gino d'Este per le immagini