Browse:
Home
/
barche classiche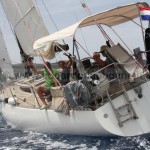 By admin on 28 settembre 2022
Classic Carlo Sciarrelli design for Marchi shipyard. Blue sea yacht with comfortable flush deck, bow thruster, electric self-tailing whinches.
VIDEO
WhatsApp Video 2022-09-09 at 10.39.07
Sciarrelli Marchi 47
Year 1976
Builder F.lli Marchi
Designer Carlo Sciarrelli
Loa 14,3 m
Beam
Draft 2 m
SA 126,4 sm
Velocità di crociera
6kn
Velocità massima
8kn
Dimensioni
Lunghezza totale
14.3m
Pescaggio massimo
2m
Baglio
4m
Altezza cabina
2 m
Peso a secco
18 t
Stazza lorda 24,5 t
Capacità zattera di salvataggio
6
Serbatoi
Serbatoio acqua dolce
2 X [...]
Posted in Sciarrelli | Tagged barche classiche, barche d'epoca, barche d'epoca e classiche, carlo sciarrelli, classic sloop, marchi, new classic, Sciarrelli, sciarrelli marchi, sloop, spirit of tradition, Technema 65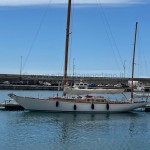 By admin on 13 settembre 2022
Info and pics available. Some maintenance has to be explained.
Year 1957/58 yawl
Builder: Sangermani
Designer: S&S
Loa 14,30 m
Beam 3,70 m
Draft 1,34-2,30 m
Posted in Sangermani | Tagged baca epoca vintage boat, barche classiche, barche d'epoca, barche d'epoca e classiche, barche d'epoca e classiche in vendita, barche interesse storico, classic yacht, classic yawl, Sangermani, sangermani yawl, yawl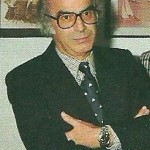 By admin on 3 gennaio 2022
Invito gli appassionati a leggere questa breve intervista al mitico Franco Anselmi Boretti, perfettamente attuale anche oggi nel gennaio 2022. Armatori, progettisti, mercato, barche classiche: in poche righe c'è tutto.
Posted in diario (blog) | Tagged anselmi-boretti, barche classiche, barche d'epoca e classiche, barche epoca, franco anselmi boretti, intervista anselmi boretti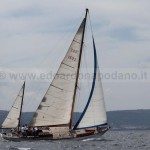 By admin on 5 giugno 2019
more info and pictures available
Year 1954 – actually sloop ex yawl (mizzen mast available)
Builder Sangermani
Designer Sangermani
Loa 14.31 m
Beam 3.48 m
Draft 1.94 m
Gross tonnage 15.31 t
Net tonnage 12.67 t
Engine Perkins 6 cyl.
Posted in Sangermani | Tagged barca classica, barca d'epoca, barche classiche, barche dìepoca, Sangermani, sangermani sloop, sangermani yawl, sloop, sloop sangermani, yawl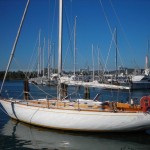 By admin on 30 aprile 2019
Year 1972-73 cutter
Designer Carlo Sciarrelli
Builder Craglietto
Loa 11.70 m
Beam 3,60 m
Draft 1.80 m
Hull mahogany traditional planks
Mast AL
Engine Volvo Penta 28 hp 3 cyl.
Please ask for more info
Posted in Sciarrelli | Tagged barca classica, barca epoca, barche classiche, barche d'epoca, carlo sciarrelli, cutter sciarrelli, Sciarrelli, sciarrelli barca, sciarrelli classic, sciarrelli cutter, sciarrelli sloop, sciarrelli yacht, sloop sciarrelli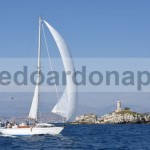 By admin on 1 marzo 2019
"… [Swan 36] …so that boat, our design No. 17104 with a modified rudder, turned out to be a very nice boat to sail, and at the same time she was a pretty competitive one-tonner. "A year or so later, we designed the Swan 375, a boat more angled toward the International Offshore Rule, rated [...]
Posted in S&S | Tagged barche classiche, classic swan sparkman & stephens, S&S, swan, Swan38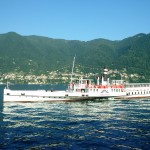 By admin on 2 maggio 2018
ANTICIPAZIONE CALENDARIO MANIFESTAZIONI 2018
PER SCAFI D'EPOCA E CLASSICI a VELA e a MOTORE
12/13 maggio MANTOVA
Raduno per derive e barche a remi d'epoca, classiche e di tradizione
Patrocinato da Asdec.
Organizzato dall'Associazione Vela Classica del Garda in collaborazione
con la sezione LNI di Mantova.
Info: www.nauticlubmoniga.it
18/21 MAGGIO VENEZIA E LE SUE ISOLE
Raduno Motonautico Internazionale per Scafi d'Epoca [...]
Posted in diario (blog) | Tagged ASDEC, barche classiche, barche epoca, barche epoca e classiche, CALENDARIO ASDEC, CALENDARIO RADUNI ASDEC, vele classiche, vele epoca, VELE EPOCA E CLASSICHE