Browse:
Home
/
classic italian boat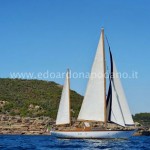 By Andrea on 11 gennaio 2020
3 C ex Naly: One of the most comfortable Sangermani ever built, 2 engines, suitable for blue sea and long range sailing. Equipped for living onboard without stop in marinas for maximum autonomy.
NEW OWNERSHIP INSIDE THE SAME FAMILY MUCH MORE MOTIVATED TO SELL: NEW ASKING: please write for info.
Many other pics available.
Built by       [...]
Posted in Sangermani | Tagged 3 C, 3C, 3C sangermani, classic italian boat, ketch, naly, Sangermani, sangermani 3C, sangermani ketch, wooden boat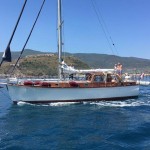 By admin on 20 luglio 2019
2020/21 short video at link here and many other available as tens of updated 2022 Summer pics.
WhatsApp Video 2021-04-09 at 15.43.40
WhatsApp Video 2021-04-09 at 15.42.54
Sangermani Oliana
YGRF5312
RRYS7579
Sangermani mooring
SANGERMANI OLIANA ANTIFOULING
New pics 2020 – perfectly restored – here immediately below and at the bottom
TIPO/TYPE: Motorsailer
ANNO/YEAR 1956
CANTIERE/builder: Sangermani
PROGETTISTA/ designer: Arthur Cecil Robb
LUNG.f.t./LOA: mt 12,35
B.MAX: mt [...]
Posted in Sangermani | Tagged classic italian boat, Motorsailer, oliana, oliana sangermani, Sangermani, sangermani oliana, wooden boat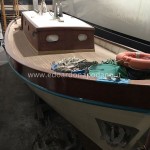 By admin on 28 gennaio 2018
TIPO/TYPE: Gozzo
ANNO/YEAR 1964/65
LUNG.f.t./LOA: mt 9,20
MAT.SCAFO/HULL MATERIAL: Legno / Wood
INTERNI / ACCOMODATION
CABINE/CABINS: 1
POSTI LETTO/BERTHS: 4
BAGNI/TOILET: 1
COL. SCAFO/HULL COLOR: Bianco/ White
MOTORE / MACHINERY
MARCA /BRAND: Volvo Penta
NOTE /NOTES
Dotato di un albero abbattibile e un gioco di vele
Attualmente in fase di restauro: pitturazione dei legni interni, manutenzione oblò in ottone,
manutenzione al motore.
Coperta e sovrastruttura precedentemente rifatti. Nuovo impianto elettrico. [...]
Posted in RIVA, Boston, tender | Tagged classic italian boat, gozzo, gozzo a vela, gozzo cabinato, gozzo dislocante, gozzo in legno, gozzo vela, wooden boat