Browse:
Home
/
classic italian boat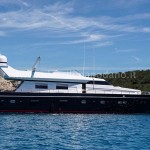 By admin on 24 ottobre 2021
Significant Price Reduction on Akhir: please ask for info.
ANNO:                                     1989
LUNG.f.t.:                                     mt 22,50
LARG.mt:                                     mt 5,80
STATO:                                     Buono
CANTIERE:                                     Cantieri di Pisa
PESC.mt:                                     CARENA V Planante
BANDIERA:                                    Italiana
MAT.SCAFO:                                    Legno
CLASSE RINA:                                    A
INTERNI
CABINE:                                    3 [...]
Posted in moderne - modern, motore - powerboats, second hand | Tagged Akhir 25, cantieri di pisa, classic italian boat, wooden boat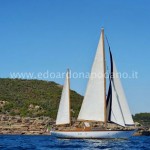 By Andrea on 11 gennaio 2020
One of the most comfortable Sangermani ever built, 2 engines, suitable for blue sea and long range sailing. Equipped for living onboard without stop in marinas for maximum autonomy.
Many other pics available, very good condition, clever maintenance.
Built by                    SANGERMANI
Year                        1971
Length                    23.09 [...]
Posted in Sangermani | Tagged classic italian boat, ketch, Sangermani, sangermani ketch, wooden boat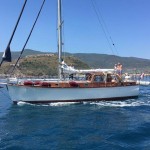 By admin on 20 luglio 2019
2020/21 short video at link here and many other available
WhatsApp Video 2021-04-09 at 15.43.40
WhatsApp Video 2021-04-09 at 15.42.54
Sangermani Oliana
YGRF5312
RRYS7579
Sangermani mooring
SANGERMANI OLIANA ANTIFOULING
New pics 2020 – perfectly restored – here immediately below and at the bottom
TIPO/TYPE: Motorsailer
ANNO/YEAR 1956
CANTIERE/builder: Sangermani
PROGETTISTA/ designer: Arthur Cecil Robb
LUNG.f.t./LOA: mt 12,35
B.MAX: mt 3,45
DISLOCAMENTO: kg 6600
MAT.SCAFO/HULL MATERIAL: Legno / Wood [...]
Posted in Sangermani | Tagged classic italian boat, Motorsailer, oliana, oliana sangermani, Sangermani, sangermani oliana, wooden boat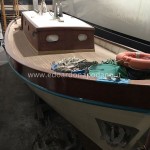 By admin on 28 gennaio 2018
TIPO/TYPE: Gozzo
ANNO/YEAR 1964/65
LUNG.f.t./LOA: mt 9,20
MAT.SCAFO/HULL MATERIAL: Legno / Wood
INTERNI / ACCOMODATION
CABINE/CABINS: 1
POSTI LETTO/BERTHS: 4
BAGNI/TOILET: 1
COL. SCAFO/HULL COLOR: Bianco/ White
MOTORE / MACHINERY
MARCA /BRAND: Volvo Penta
NOTE /NOTES
Dotato di un albero abbattibile e un gioco di vele
Attualmente in fase di restauro: pitturazione dei legni interni, manutenzione oblò in ottone,
manutenzione al motore.
Coperta e sovrastruttura precedentemente rifatti. Nuovo impianto elettrico. [...]
Posted in RIVA e tender | Tagged classic italian boat, gozzo, gozzo a vela, gozzo cabinato, gozzo dislocante, gozzo in legno, gozzo vela, wooden boat