Browse:
Home
/
classic sangermani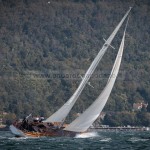 By admin on 19 settembre 2022
Really marvellous, seaworthy and fast S&S sloop designed at the beginning of Seventies for Sangermani shipyard: the very Swan Song of wooden building. Mint condition.
22 Oct three video under sail – clic here below:
WhatsApp Video 2022-10-10 at 09.54.52
WhatsApp Video 2022-10-10 at 09.55.54
WhatsApp Video 2022-10-10 at 09.55.54 (2)
WhatsApp Video 2022-05-18 at 19.28.44
Cantiere: SANGERMANI
Progettista: S&S
Armo/costruzione: SLOOP
Lunghezza omologazione m: 14.65
Lunghezza fuori [...]
Posted in proposte della settimana, S&S, Sangermani | Tagged barca classica, barca dìepoca, cesare sangermani, classic sangermani, classico sangermani, S&S, S&S for sale, S&S in italia, S&S in vendita, S&S sangermani, Sangermani, sangermani classic, sangermani S&S, sangermani sloop, sangermani splash, sloop sangermani, sparkman & stephens, splash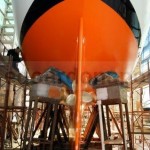 By edoardo on 7 gennaio 2019
Some varnish maintenance required – very covenient asking price – great bargain!
Engine overhauling – tagliando motore completo
Generator overhauling -tagliando gruppo elettrogeno
Boiler replaced -sostituzione boiler
Autoclave replaced – sostituzione autoclave
Steel and deck hardware polishing/chrome – lucidatura acciai coperta
New mainsail and mizzen easy bags – rifacimento nuovi easy bag randa e mezzana
Winter tent/canopy reinforcement – sistemazione in [...]
Posted in Sangermani | Tagged barca classica, classic sangermani, classic yawl, EOS, GIGA, Sangermani, sangermani 16 metri, sangermani 1962, sangermani eos, sangermani giga, sangermani laurent giles, yawl epoca, yawl giles