Browse:
Home
/
classic yacht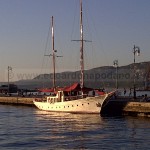 By admin on 26 aprile 2020
Some new pics of hull below and more info below.
A great and one of few example of well maintained, full of original patina details, Thirties dutch steel schooner. I personally inspected this marvellous yacht – very good condition – immediately ready to sail. Comfortable. She does not need numerous crew: 2 people could be [...]
Posted in epoca - veteran, yearly suggestion | Tagged classic yacht, dutch schooner, dutch steel schooner, dutch steel yacht, goletta, goletta acciaio, goletta classica, goletta olandese, goletta olandese acciaio, Motorsailer, schooner, steel classic yacht, STEEL SCHOONER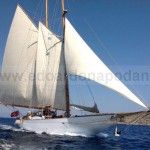 By admin on 12 novembre 2018
Type: Staysail Schooner
Year of construction: 1931
Builder: Chantiers Navals de Normandie
Design: Vladimir Orloff
Hull: Wood
Flag: Malta
L.O.A. 30.48 m (100')
Max width 6.10 m (20')
Draught 3.66 m (12')
peed 8 knots Guests
8 Cabins 4 Crew 5
Engine: Cummins mod.6CTA8,3-M1 300Hp 2500 rpm – 8400 hours
Fuel capacity: 2200 lt main tank +400lt secondary tank
Generators: Onan mod. 17,5 DKAE 17 KW 220 volts [...]
Posted in epoca - veteran | Tagged classic yacht, schooner, wooden boat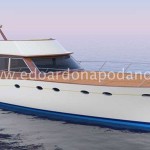 By admin on 21 marzo 2018
If you are looking for a new boat but actually want something traditional and wooden then look no further
Building is going on and it's possible to cutomize and modify engines, optionals, layout and so on.
Please ask for more info.
Some pics below renderings
Hull material: Wood Strip Planking
Length (LOA): 19,00 m
Beam (Bmax): 5,40 m
Draft: 1,50 m
Displacement: 30000 [...]
Posted in moderne - modern, one-off | Tagged classic yacht, lobster, spirit of tradition, wooden boat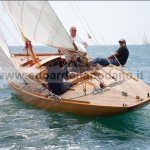 By admin on 14 dicembre 2017
Progettista:   Attilio Costaguta
Costruttore:   Cantiere Costaguta
Anno:   1938
Storia:
Fatto costruire in origine da Carlo Ciampi ha partecipato a diverse regate sotto il guidone del R.Y.C.I. Divenuto proprietà dello Yacht Club Canottieri Savoia di Napoli ha difeso per l'ultima volta la Coppa Italia contro il francese Gauloise nel 1950. Divenuto, quindi, di proprietà dell'architetto Rosi è stato da lui [...]
Posted in Classi metriche e Dragoni | Tagged 8msi, classic yacht, costaguta, regatta classic boat, wooden boat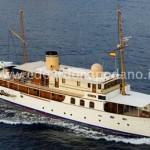 By admin on 4 ottobre 2017
SPECIFICHE TECNICHE:
•    Lunghezza    36.9m (121.1ft)
•    Anno costuzione    1927 Camper & Nicholsons, UK. (refit 2006)
•    Baglio    6.2m (20.3ft)
•    Pescaggio    3.1m (10.2ft)
•    Velocità di crociera 10 knots •    Motori    2 x 230hp Gardner
ACCOMODATION:
•    Ospiti 8
•    N° cabine ospiti 5, di cui:
2 cabine matrimoniali 1 cabina con 2 letti singoli 2 cabine letto singolo
•    Equipaggio 6
COMMUNICATION & ENTERTAINMENT
Sistemi [...]
Posted in epoca - classic, motore - powerboats | Tagged camper & Nicholson, classic yacht, steel classic yacht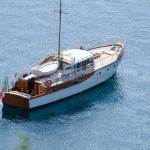 By admin on 8 maggio 2017
Year 1967 gentleman motoryacht
Builder Rampart Southampton
Designer Rampart on a previous Tewnties design
Loa 14.65 m
beam 3.50 m
Engines 2 X Perkins 115 hp
Diesel tanks 1000 lt.
Water tanks 1000 lt
Hull mahogany/iroko
Total refitting 2009
Interior 3 cabins 3 bathrooms, interior/ext cockpit, large galley, all Ralph Lauren textile.
Black water system
Boiler
Inverter
Paguro generator
Winter and summer tents
Custom wooden dinghy
Please ask for more info
Posted in epoca - classic | Tagged barca classica, barca epoca, classic yacht, english yacht, motopanfilo, motor yacht, motoryacht; motor yacht, panfilo, rampart, southampton rampart
By edoardo on 15 febbraio 2016
Vertue 25
ANNO/YEAR 1968
STATO/CONDITIONS: Molto Buono / Very Good
CANTIERE/BUILT BY: Perry Cosham England
DESIGNER: Laurent Giles
LUNG.f.t./LOA: mt 7,70
LARG./BEAM M.: mt 2,20
PESC./DRAFT: mt 1,35
BANDIERA/FLAG: Italiana
MAT.SCAFO/HULL MATERIAL: Legno / Wood
INTERNI / ACCOMODATION
CABINE/CABINS:     1
POSTI LETTO/BERTHS: 4 (2 in dinette) / 2 berts in saloon
BAGNI/TOILET: 1
COL. SCAFO/HULL COLOR:: Bianco/ White
MOTORE / MACHINERY
MARCA /BRAND: Volvo Penta [...]
Posted in classiche - classic, vela - sailboats | Tagged classic yacht, laurent giles, Sail yacht, Vertue, wooden boat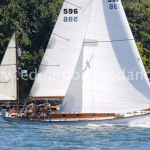 By edoardo on 10 febbraio 2016
TIPO/TYPE:                                              Yawl
ANNO/YEAR                                            1954
STATO/CONDITIONS:                         Buono / Good
CANTIERE/BUILT BY:                        Henry Nevins
DESIGNER:                                              Sparkman & Stephens LTD – New York
LUNG.f.t./LOA:                                      mt 12,31
LARG./BEAM M.:                                  mt 3,44
PESC./DRAFT:                                        mt 1,00
BANDIERA/FLAG:                                Americana
MAT.SCAFO/HULL MATERIAL:     Legno [...]
Posted in S&S | Tagged classic yacht, Henry B. Nevins Shipyard, S&S, sparkman & stephens, wooden boat, yawl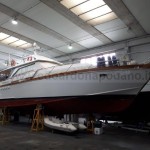 By admin on 7 febbraio 2016
Barca in ottime condizioni, costantemente utilizzata e ricoverata ogni anno in cantiere da unico proprietario. Sempre revisionata e mantenuta da personale fisso imbarcato in tutte le sue parti e impianti. Sala macchine in perfetto stato con motori CAT sbarcati 2005; fondo e coperta a posto.
Molte altre foto disponibili su richiesta.
Boat in great shape. Always well [...]
Posted in epoca - classic, motore - powerboats | Tagged cantieri di pisa, cantieri di pisa Cantieri di Pisa, classic yacht, kitalpha, wooden boat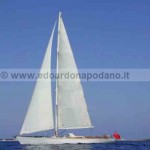 By admin on 17 gennaio 2016
TIPO:                 Sloop
LUNG.f.t.:        mt 25,41
ANNO:              1993
LARG.:              mt 6,16
STATO:             refit 2006 / 2014
CANTIERE:             Cantieri Sangermani
DESIGNER:             Sparkman&Stephens
PESC.mt:                  mt 2,83
BANDIERA:            Inglese
MAT.SCAFO:            Composito laminato in mogano
INTERNI
CABINE:   [...]
Posted in S&S, Sangermani | Tagged classic yacht, Sangermani, sloop, sparkman & stephens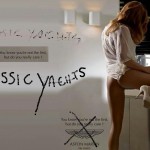 By admin on 1 dicembre 2015
Posted in diario (blog) | Tagged classic yacht, classic yachts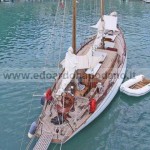 By admin on 30 gennaio 2015
New pics of interior above – please ask for more pictures of details – updated
AVAILABLE FOR CHARTER
migliorate  condizioni dopo recente restauro
new restoration done
yawl 1948
shipyard Sangermani
designer Sangermani
loa 17.68 mt
lwl 12.29 mt
beam 3.81 mt
draft 2.90 mt
displ 14,225 kg
engine Ford 80 hp
cabins 3
berts 8
flag ITA
EQUIPAGGIAMENTO
Radar Raytheor,GPS Raytheon, Chartplotter interfacciato con il Radar, Strumenti del vento, [...]
Posted in charter, Sangermani | Tagged classic yacht, classic yawl, Rondine II, Sangermani, sangermani 1948, yawl 1948, yawl sangermani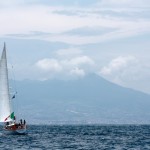 By admin on 20 maggio 2014
articolo vele epoca gentleman 2014
Posted in diario (blog) | Tagged bateaux d'epoque, classic yacht, classic yachts, vele d'epoca, vele epoca, vintage yachts, voiles epoque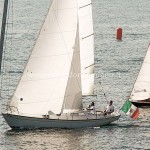 By admin on 17 maggio 2013
TIPO/TYPE: Alpa 9
DESIGNER: Illingworth
ANNO/YEAR 1969
LUNG.f.t./LOA: mt 9,09
LARGH/ B.max mt 2,65
PESC./DRAFT: mt 1,60
MAT.SCAFO/HULL MATERIAL: Vetroresina
INTERNI / ACCOMODATION
CABINE/CABINS: 1
POSTI LETTO/BERTHS: 5
BAGNI/TOILET: 1
COL. SCAFO/HULL COLOR: Bianco/ White
MOTORE / MACHINERY
MARCA /BRAND: Vetus M3 22.5 hp (2011)
STRUMENTI / INSTRUMENTS
Ecoscandaglio originale Seafarer 3, VHF e antenna nuovi 2014, Pilota automatico
Autohelm, Windex 2014, Gps Geonav 6 sunshine, Bussola originale
ACCESSORI / ACCESSORIES
Centralina vento [...]
Posted in classiche - classic | Tagged alpa, alpa9, barca usata, classic sail yacht, classic yacht, john illingworth