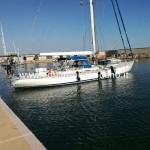 By admin on 17 dicembre 2019
Motivated seller
DESCRIZIONE GENERALE
Elegante cutter acciaio, disegnato dall architetto Rodolfo Foschi. Veloce imbarcazione ogni-tempo, interni con raffinata falegnameria e distribuzione razionale: 4 cabine, 3 bagni e ampia dinette e cucina.
Superaccessoriata e in ottime condizioni, facile manutenzione.
Misura spessori fasciame scafo 2019.
MODELLO Classic Steel Cutter
CANTIERE Viking Gemi Ve Insaat Sanayi Ticaret LTD (Istanbul – Turchia)
PROGETTISTA Rodolfo Foschi
ANNO COSTRUZIONE [...]
Posted in moderne - modern | Tagged classic boat, cutter, Foschi, Rodolfo foschi, STEEL CUTTER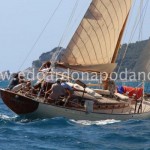 By admin on 18 giugno 2019
Many new pics available and some already published at the bottom of this article.
TIPO/TYPE: Cutter sloop
CANTIERE/SHIPYARD: Paul Jouet – Sartroville, France
DESIGNER: Eugène Cornù
ANNO/YEAR 1955
LUNG.f.t./LOA: mt 15,30
B. MAX: mt 3,90
PESCAGGIO/DRAFT: mt 1,85
MAT.SCAFO/HULL MATERIAL: Legno / Wood
Chiglia: rovere e olmo – fasciame: mogano
Ordinate: olmo – coperta: teak
INTERNI / ACCOMODATION
CABINE/CABINS: 2 + 1
POSTI LETTO/BERTHS: [...]
Posted in classiche - classic, occasione | Tagged barca classica 15 metru, barca epoca 15 metri, classicboat, classicyacht, cutter, cutter sloop rig, eugene cornù, forban, forban 5, plan cornu, woodenboat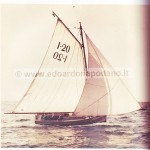 By admin on 12 luglio 2016
Cutter aurico Inglese costruito nel 1889 da J.T. Howard Maldon nell'Essex, con fasciame di teak e chiodi di rame, e progettato da un architetto famoso: C.P. Clayton, specializzato nel creare piccole barche da regata. Agli inizi del novecento il Bat arrivò a Blevio, sul lago di Como, e poi la sua storia ha delle [...]
Posted in epoca - veteran, Sciarrelli | Tagged barca d'epoca, bat, cutter, cutter aurico, Sciarrelli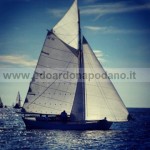 By admin on 21 agosto 2014
gaff cutter year 1983
designer Picinich – Pergolis
builder D'Este
loa 8.36 mt
lwl 7.00 mt
beam 2,58 mt
draft 1.38 mt
displ. 3.60 t
ballast 0.86 t
SA 48.70 sm
Posted in classiche - classic, epoca - veteran | Tagged cutter, cutter aurico, Gaff Cutter, passera, passera istriana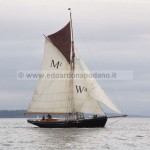 By admin on 22 maggio 2014
Year: 1899
Project: NC
Type: Gaff cutter
Construction material: wooden (hull and superstructure)
Length over all: 50 ft / 15,24 m
Beam: 13 ft / 3,96 m
Draft: 8 ft / 2,44 m
Displacement: 28 tons
Main engine: Beta 75 HP (installed in 2012)
Posted in epoca - veteran | Tagged cutter, cutter aurico, Gaff Cutter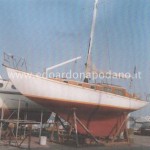 By edoardo on 22 febbraio 2011
TIPO/TYPE: Cutter
ANNO/YEAR 1951-2
CANTIERE/BUILT BY: Carlini
DESIGNER: Sciomachen
LUNG.f.t./LOA: mt 10,45
LARG./BEAM M.: mt 2,46
PESC./DRAFT: mt
BANDIERA/FLAG: ITA
MAT.SCAFO/HULL MATERIAL: Legno / Wood
NOTE /NOTES
The boat was treated with resin by Carlini shipyard. The boat is usable like this, but in case, one can decide to remove resin
Posted in epoca - veteran, second hand, vela - sailboats | Tagged Carlini, cutter, cutter Sciomachen, federica II, federica II ex mal di mare, mal di mare, mal di mare sciomachen, sciomache, Sciomachen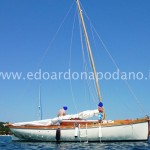 By edoardo on 14 febbraio 2011
TIPO/TYPE: Cutter aurico
ANNO/YEAR 2013
CANTIERE/BUILT BY: Cantiere Fenice di Quarto d'Altino
DESIGNER:
LUNG.f.t./LOA: mt 7,50
LARG./BEAM M.: mt
PESC./DRAFT: mt
MAT.SCAFO/HULL MATERIAL: mogano a fasciame incrociato – Resinatura scafo con tessuto bi-assiale 400 gr\mq in resina epossidica/ Mahogany cross planking – Resin hull with bi-axial fabric 400 g \ m in epoxy resin
INTERNI / ACCOMODATION
CABINE/CABINS: [...]
Posted in classiche - classic, second hand, vela - sailboats | Tagged barca usata, cutter, cutter aurico, passera istriana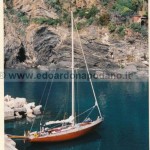 By admin on 28 settembre 2010
NEW ASKING PRICE 190.000 €  lot of pics of inspections and sea trials available – I highly recommend a new visit and survey to make a consistent offer – SERIOUSLY FOR SALE
designer Carlo Sciarrelli
shipyard Carlini Rimini
launch 1990
loa 15,24 mt,
lwl 12.28 mt,
beam 3,96 mt,
draft 2,22 mt,
displ. 12.450 kg.
engine Perkins 50 hp 3300 hours,
electtrico 12 V
sail Hood
mast [...]
Posted in Sciarrelli | Tagged Carlini, classic cutter, cutter, fasciame a vista, Pamadica, pamadica sciarrelli, scafo mogano, Sciarrelli, sciarrelli pamadica, spirit of tradition