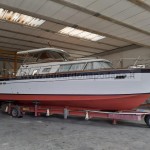 By admin on 14 giugno 2019
La barca rimane sul sito per consultazione, ma non è più disponibile.
Please ask for more info: the boat is in very good condition and ready to go. Many pics and video available. Please download specification below:
Scheda tecn. – giraglia 1968.
Please ask for detailed info. The boat is in very good condition
[...]
Posted in epoca - classic, motore - powerboats, proposte: motore - suggestions: powerboats, second hand | Tagged giraglia, Picchiotti, picchiotti giraglia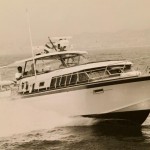 By admin on 6 febbraio 2018
Very original Picchiotti Giraglia in good shape, bottom, deck, engine room and engines just landed, completely overhauled and again fixed onboard.
Posted in epoca - classic | Tagged giraglia, giraglia picchiotti, Picchiotti, picchiotti giragl8ia, picchiotti giraglia