Browse:
Home
/
guia whitbread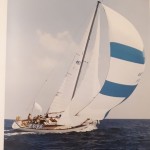 By edoardo on 1 aprile 2023
interesting possibility to be protected by Italian Ministry "Beni cuturali" for future benefits
GUIA 45 ' sloop
year 1970
buider Craglietto
designer S&S
loa 45 '-13.9 mt
lwl 33′- 10.2 mt
beam 12′- 3.9 mt
keel fin and skeg
draft 33′- 2.2 mt
displ. about 12 t
engine: Nissan 65 hp marinized 2002
construction: mahogany planking on laminated oak frames
history: Guia participated in the first Whitbread Round the World Race in 1973 finishing 5th individually – and the Italians winning as a team. Trophies from this, the Cape Town to Rio race of 1971 and others are kept in and belong to the boat
Posted in proposte della settimana, S&S | Tagged craglietto, giorgio falck, giorgio falk, guia, guia falck, guia whitbread, luciano ladavas, S&S, s&s 45, sparkman & stephens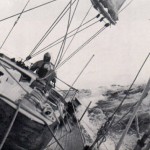 By edoardo on 9 aprile 2013
guardate il bellissimo documentario originale
Ho il Guia e il Kriter in vendita!
Posted in diario (blog) | Tagged 1973-74 Whitbread Round The World Race, falk, giorgio falk, guia, guia falk, guia whitbread, volvo ocean race, VOR, whitbread, whitbread 1973, whitbread 1973 kriter, WHITBREAD KRITER