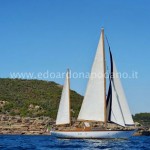 By Andrea on 11 gennaio 2020
One of the most comfortable Sangermani ever built, 2 engines, suitable for blue sea and long range sailing. Equipped for living onboard without stop in marinas for maximum autonomy.
Many other pics available, very good condition, clever maintenance.
Built by                    SANGERMANI
Year                        1971
Length                    23.09 [...]
Posted in Sangermani | Tagged classic italian boat, ketch, Sangermani, sangermani ketch, wooden boat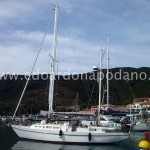 By admin on 27 febbraio 2019
TIPO/TYPE: Ketch
ANNO/YEAR 1971
LUNG.f.t./LOA: mt 12,24
B.Max: mt 3,30
PESCAGGIO/DRAFT: mt 1,97
INTERNI / ACCOMODATION
CABINE/CABINS: 2
POSTI LETTO/BERTHS: 6
BAGNI/TOILET: 2
COL. SCAFO/HULL COLOR: Bianco/ White
MOTORE / MACHINERY
MARCA /BRAND: Volvo Penta MD30A – 67hp
NOTE /NOTES
IMPIANTO ELETTRICO COMPLETAMENTE RIFATTO DI RECENTE SOSTITUITO BATTERIE PER UN TOTALE DI 800 AH
2 FRIGORIFERI (UNO SURGELATORE NUOVO -20°)
VELE SEMINUOVE [...]
Posted in moderne - modern | Tagged contest, contest 40, ketch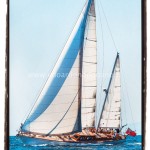 By edoardo on 13 dicembre 2017
PRICE INCREASING FOR RESTORATION
PERFECT CONDITION, ALWAYS WELL MAINTAINED
FLAK UK
shipyard Sangermani 1976-77
designer S&S
loa 19.60 mt
beam 4.95 mt
draft 3.05 mt
displ 39 t
3 cabins +1 crew + 3 bath.
Posted in Sangermani | Tagged ketch, ketch sparkman & Stephens, S & S, S&S, Sangermani, sangermani 19 metri, sangermani 20 metri, sangermani motorsailer, sangermani recente, sparkman & stephens, sparkman & stephens epoca, sparkman & stephens ketch, sparkman&stephens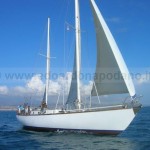 By admin on 20 ottobre 2015
Symbolic price
This wonderfull oceanic ketch, perfect for charter, with plenty of ext/int space, oversized equipment and rigging needs a heavy restoration wich includes deck replacement and interior and superstructure deep refurbishing.
Hull is laminated wood covered by gelcoat: internal planks are dry and it seems hull is ok in general.
Updated pics available.
Beaufort 16 / Cosier de la [...]
Posted in classiche - classic, vela - sailboats | Tagged beaofort, beaufort, beaufort 16, ketch, wooden boat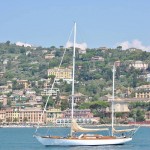 By edoardo on 28 ottobre 2012
more info available
perfect condition 2012 -absolutely updated pics
restoration 2009-10
designer Laurent Giles
loa 22.00 mt
beam 5.12 mt
draft 2.20 mt
engine 320 hp
Posted in charter, classiche - classic, occasione, vela - sailboats | Tagged Cadam, cadama, cdamà, classic giles, giles, giles ketch, ketch, ketch giles, l. giles, laurent giles