Browse:
Home
/
motor yacht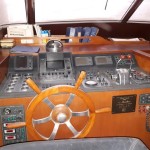 By admin on 10 settembre 2019
Ready to be prepared, overhauled, antifouled and washed for launching.
Maintenance and restorations all over the years (by same shipyard) documentable and with pictures.
Woderfull Seventies details: everything (ext/int) was loved, keeped, maintained, improved by owners
Soon more pics!
Teak deck 2001 – perfect condition
Bottom – 2009
Tanks – 2009
Alluminium parts replaced in steel
Engines GM – 0 hours totally [...]
Posted in epoca - classic, motore - powerboats | Tagged atlas, atlas cantieri di pisa, barca motore classica, barca motore epoca, barche epoca e classiche, can pisa, cantieri di pisa, motor yacht, motoryacht, RESTAURO BARCA EPOCA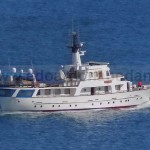 By admin on 28 ottobre 2018
GENERAL DETAILS / DATI GENERALI
Type of vessel / Tipo di yacht Displacement motor yacht / Nave dislocante
Year of manifacture / Anno costruzione 1961
Builder / Costruttore Scheepswerf De Beer N.V. – Holand
Classification / Classifica Certificate of Malta Registry
Construction mat. / Mat. Costruzione Steel & aluminium / acciaio e alluminio
L.O.A. / Lunghezza f.t. 100 ft – 30 [...]
Posted in epoca - classic, proposte: motore - suggestions: powerboats | Tagged de beer, dislpacement motoryacht, gentleman displacement motoryacht, gentleman motoryacht, motor boat, motor yacht, motoryacht yacht classico, navetta olandese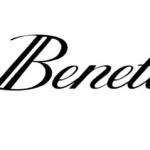 By admin on 21 gennaio 2018
Please ask for detailed info. The boat is much more than mint condition.
Posted in epoca - classic, motore - powerboats | Tagged benetti, benetti delfino, delfino, displacement motor yacht, motor boat, motor yacht, navetta, navetta benetti, navetta dislocante, original benetti, panfilo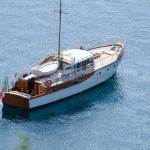 By admin on 8 maggio 2017
Year 1967 gentleman motoryacht
Builder Rampart Southampton
Designer Rampart on a previous Tewnties design
Loa 14.65 m
beam 3.50 m
Engines 2 X Perkins 115 hp
Diesel tanks 1000 lt.
Water tanks 1000 lt
Hull mahogany/iroko
Total refitting 2009
Interior 3 cabins 3 bathrooms, interior/ext cockpit, large galley, all Ralph Lauren textile.
Black water system
Boiler
Inverter
Paguro generator
Winter and summer tents
Custom wooden dinghy
Please ask for more info
Posted in epoca - classic | Tagged barca classica, barca epoca, classic yacht, english yacht, motopanfilo, motor yacht, motoryacht; motor yacht, panfilo, rampart, southampton rampart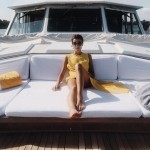 By edoardo on 5 maggio 2017
TIPO: Motor Yacht
CANTIERE: Baglietto
ANNO: 1976
LUNGHEZZA: 21,50 metri
PESCAGGIO: 2,20 metri
MOTORI: 2x GM 12V7ITN90 650 HP
VELOCITA': Crociera 18 nodi Max 23
MATERIALE SCAFO: Compensato marino
CABINE: 8 ospiti in 4 cabine, 2 equipaggio in 1 cabina
MODELLO: 20M II serie
PROGETTO: Cantieri Baglietto
RISTRUTTURAZIONE 2003/2007/2014/2015/2016
LARGHEZZA: m. 5,35
DISLOCAMENTO: ton 63.81
CONSUMO: lt/h 200 a 18 nodi
AUTONOMIA: 400 mg a 18 nodi
SOVRASTRUTTURE: Compensato Marino
BANDIERA: Italiana [...]
Posted in epoca - classic | Tagged baglietto, baglietto 20, baglietto sibell, dolce vita, MEDITERRANEAN STYLE, motor yacht, sibell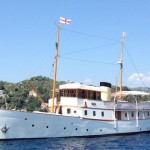 By edoardo on 16 gennaio 2014
Blue Bird of 1938 London – RYS
"visti non in banchina"
da notare guidoni e White Ensign
Posted in diario (blog) | Tagged galateo delle bandiere, guidone, guidoni, motor yacht, motoryacht, navetta, navetta dislocante, panfilo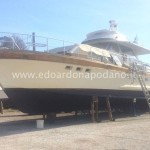 By admin on 17 dicembre 2013
Immediately ready for any sea-trial.
Needs some restoration
and we have a full plan to refit
Super Saturno 1966
builder cantieri di Pisa
loa 17.40 mt
beam 4.62 mt
tonnage 45,76
engine 2 X 400 hp GM
flag ITA
detailed survey 2011
http://www.rivistedigitali.com/NauTech/2013/4/?targetPagNum=030&searchTerms=
Posted in epoca - classic, motore - powerboats, second hand | Tagged cantieri di pisa, cantieri di pisa Cantieri di Pisa, classic motoryacht, fly epoca, MEDITERRANEAN STYLE, motor yacht, motoryacht anni 60, motoryacht epoca, super saturno, supersaturno, veteran motoryacht, vintage motoryacht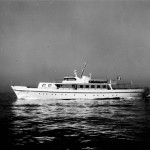 By admin on 1 gennaio 2012
Picchiotti del 1955
lunghezza: 37m
Posted in epoca - classic, motore - powerboats, second hand | Tagged displacement yacht, motor yacht, motoryacht epoca, navetta dislocante, panfilo epoca, Picchiotti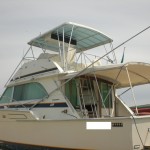 By admin on 19 maggio 2010
Lunghezza: 15.00 m
Larghezza: 4.70 m
Anno costr/ imm: 1972 / 1980
Velocità Max: 25.0 nodi
Posted in moderne - modern, motore - powerboats, second hand | Tagged Bertram 46.6, motor yacht