Browse:
Home
/
Motorsailer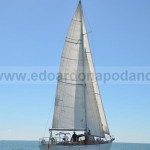 By admin on 21 giugno 2022
Some updated pics below:
Bilge video here: bilge
Donella Class 1961
Builder Carlini
Rig cutter
Loa 13.45 m
Beam 3.36 m
Draft 1,90 m
Iroko hull
Gross tonnage 17,75 t
Net tonnage 13,43 t
SA 175 sm
Engine Fiat Aifo 80 hp (completely overhauled and disembarked in 2019 – 2 alternators)
Diesel tank 250 l. (rebuilt i 2015 – range 350 miles)
Water tanks 5 separate total [...]
Posted in classiche - classic, second hand, vela - sailboats | Tagged donella, donella class, giles, l. giles, Motorsailer
By admin on 3 gennaio 2022
I met this comfortable ketch the first time almost 30 years ago. The boat was initially commissioned by Aga Khan and later bought by a wealthy owner who perfectly keeped the boat in mint shape. I immediately recognized Franco Anselmi Boretti touch in many small and big details: hull plan with short draft, gunwales shape, [...]
Posted in classiche - classic, Sangermani, second hand, vela - sailboats | Tagged aga khan yacht, anselmi boretti motorsailer, anselmi-boretti, classic motorsailer, franco anselmi boretti, ketch anselmi boretti, Motorsailer, motorsailer anselmi boretti, wooden motorsailer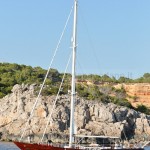 By admin on 20 agosto 2020
2022 VIDEO:
SAILING MOSTES
Anno
1973
Costruttore
CANTIERE MOSTES & FIGLI
Lunghezza
19,26 m
Larghezza
5,08 m
Bandiera
Italiana
Dislocamento
36500 k
Marca del motore
VOLVO PENTA
Modello motore
TAM D 61
Potenza del motore
306 HP
Trasmissione del motore
Linea asse
DESCRIZIONE INTERNI:
GRANDE DINETTE A CENTRO BARCA
CABINA ARMATORIALE A POPPA CON 2 LETTI SEPARATI E BAGNO SEPARATO
2 CABINE DOPPIE CON 1 BAGNO SEPARATO
1 CABINA DI PASSAGGIO VERSO POPPA CON 1 LETTO
CABINA EQUIPAGGIO CON 2 LETTI [...]
Posted in classiche - classic, second hand, vela - sailboats | Tagged caicco, gulet, mostes, Motorsailer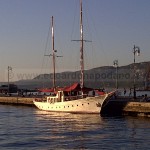 By admin on 26 aprile 2020
Some new pics of hull below and more info below. A great and one of few example of well maintained, full of original patina details, Thirties dutch steel schooner. I personally inspected this marvellous yacht – very good condition – immediately ready to sail. Comfortable. She does [...]
Posted in epoca - veteran, yearly suggestion | Tagged classic yacht, dutch schooner, dutch steel schooner, dutch steel yacht, goletta, goletta acciaio, goletta classica, goletta olandese, goletta olandese acciaio, Motorsailer, schooner, steel classic yacht, STEEL SCHOONER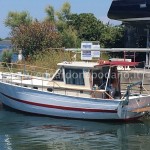 By Andrea on 30 marzo 2020
Some further 2020 pics at the bottom
WhatsApp Video 2020-10-05 at 21.01.07
"Nel 1972 Norberto Ferretti, il futuro campione mondiale di off-shore, commissionò al mastro d'ascia Guido la realizzazione di un'imbarcazione che unisse buone prestazioni in mare ad un piacevole comfort a bordo. Nacque così MS 10 o Mediterraneo, il primo "motorsailer italiano", che contrapponeva ai modelli [...]
Posted in classiche - classic | Tagged Ferretti, franchini, franchini ms10, massimo franchini, Motorsailer, motorsailer legno, motorsailer tradizionale, norberto ferretti, wooden boat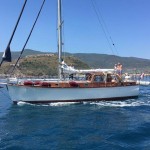 By admin on 20 luglio 2019
2020/21 short video at link here and many other available as tens of updated 2022 Summer pics.
WhatsApp Video 2021-04-09 at 15.43.40
WhatsApp Video 2021-04-09 at 15.42.54
Sangermani Oliana
YGRF5312
RRYS7579
Sangermani mooring
SANGERMANI OLIANA ANTIFOULING
New pics 2020 – perfectly restored – here immediately below and at the bottom
TIPO/TYPE: Motorsailer
ANNO/YEAR 1956
CANTIERE/builder: Sangermani
PROGETTISTA/ designer: Arthur Cecil Robb
LUNG.f.t./LOA: mt 12,35
B.MAX: mt [...]
Posted in Sangermani | Tagged classic italian boat, Motorsailer, oliana, oliana sangermani, Sangermani, sangermani oliana, wooden boat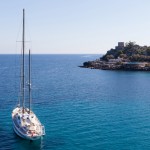 By edoardo on 27 luglio 2017
BSD motor sailer yacht My Lotty (ex Serena) can sleep up to 8 to 10 charter guests in maximum luxury and comfort. This impeccable vessel was refurbished to highest of standards and features stunning high-quality details and elegant interior. Service aboard is provided by an attentive crew of 3 or 4 professionals.
Charter guests will find [...]
Posted in charter | Tagged benetti sail division, bsd, caicco, charter, charter di lusso, luxury charter, motor sailer, Motorsailer, noleggio, noleggio equipaggio, settimana in barca, vela charter, vela noleggio equipaggio, weekend in barca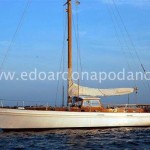 By edoardo on 29 febbraio 2016
Owner is very motivated to sell – price reduction – pleas ask for info
TIPO/TYPE: Motor Sailer
ANNO/YEAR 1962
CANTIERE/BUILT BY: Carlini Rimini
DESIGNER: Laurent Giles
LUNG.f.t./LOA: mt 13,88
LARG./BEAM M.: mt 3,56
PESC./DRAFT: mt 1,60
BANDIERA/FLAG: Italiana
MAT.SCAFO/HULL MATERIAL: Legno / Wood
INTERNI / ACCOMODATION
CABINE/CABINS: 2
POSTI LETTO/BERTHS: 4
BAGNI/TOILET: 2
COL. SCAFO/HULL COLOR: Bianco/ White
MOTORE / MACHINERY
MARCA /BRAND: Fiat Aifo [...]
Posted in classiche - classic, vela - sailboats | Tagged laurent giles, Motorsailer, wooden boat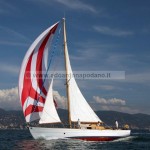 By admin on 20 gennaio 2016
perfect condition ready to sail
I personally know this yacht since many years – She was one of my fond competitor during vintage boats races.
I saw her always well maintained over the years. She's a great example of elegant and comfortable Giles motorsailer, built by very skilled and wellknown carpenter in a tipycal small Venitian "Squero" [...]
Posted in classiche - classic | Tagged donella class, donella giles, donella laurent giles, famalu, giles, giles donella class, giles famalu, giles motorsailer, laurent giles, laurent giles ketch, laurent giles motorsailer, Motorsailer, motorsailer giles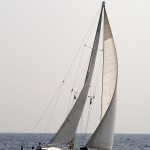 By admin on 18 marzo 2015
possible "sharing" without ownership, if necessary
la proprietà è disposta a valutare diverse forme di contratto con gli utilizzatori e anche a occuparsi della manutenzione
ownership can go on managing maintenance if required
few classic yachts have such a comfortable deck, new teak deck, new sails, engine perfectly maintained every year
same owner from building
complete historical, technical, [...]
Posted in classiche - classic, Sangermani, vela - sailboats | Tagged anselmi-boretti, argo carpentieri, cantiere argo, classic motorsailer, classic sloop, franco anselmi boretti, Motorsailer, sloop, sloop classico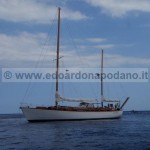 By edoardo on 16 ottobre 2014
year 1962 motorsailer-yawl
designer Sangermani
builder Sangermani
loa 16.85 mt
lwl14.55 mt
beam 4.10 mt
draft 1. 55 mt
dspl 18 t
ballast 3.90 t
SA 88 sm
fuel 1000 lt
water 1.400 lt
Posted in Sangermani | Tagged Motorsailer, Sangermani, sangermani epoca, sangermani for sale, sangermani in vendita, sangermani motorsailer, sangermani second hand, sangermani seconda mano, sangermani usato, sangermani yawl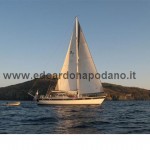 By edoardo on 19 dicembre 2011
Modello: Hallberg-Rassy 49
Cantiere: Hallberg-Rassy (Svezia)
Lunghezza: 14.90 m ft
baglio max: 4.42 m
Dislocamento: 18.000 kg/39,683 lbs
Pescaggio: 2.20 m
Potenza HP per motore: 137 hp
Posted in moderne - modern, second hand, vela - sailboats | Tagged hallberg rassy, hallberg-rassy 49, hr 49, Motorsailer, motoveliero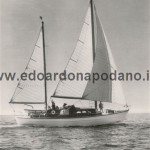 By edoardo on 11 gennaio 2010
survey is going on
wooden classic Fifties motorsailer
restoration need
info on demand
Posted in S&S | Tagged classic motorsailer, Motorsailer, S & S, S&S, sparkman & stephens