Browse:
Home
/
Picchiotti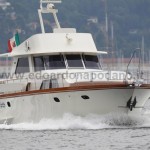 By admin on 12 ottobre 2021
barca impeccabile
perfect boat, perfect condition, history and details available
new updated pics Jul 2017
Cantiere Cantieri Picchiotti
Modello Mistral
Anno Varo 1970
Materiale legno
Lunghezza f.t. 18 m
Larghezza 5,50 m
Pescaggio 1,50 m
Motorizzazione 2 Man x 650 hp Diesel
Serbatoio gasolio 3.500 l
Serbatoio acqua 1.200 l
Velocità max 22 nodi
velocità crociera 18 nodi
Cantieri PICCHIOTTI Viareggio (Italy), modello "Mistral" in legno, anno 1970, scafo in [...]
Posted in epoca - classic, motore - powerboats, second hand | Tagged cantieri picchiotti, mistral, perini picchiotti, Picchiotti, picchiotti classic, picchiotti epoca, picchiotti epoca classic picchiotti, picchiotti mistral, picchiotti perini, quo vadis, quo vadis portofino, quovadis portofino, yacht mistral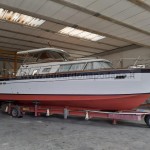 By admin on 14 giugno 2019
La barca rimane sul sito per consultazione, ma non è più disponibile.
Please ask for more info: the boat is in very good condition and ready to go. Many pics and video available. Please download specification below:
Scheda tecn. – giraglia 1968.
Please ask for detailed info. The boat is in very good condition
[...]
Posted in epoca - classic, motore - powerboats, proposte: motore - suggestions: powerboats, second hand | Tagged giraglia, Picchiotti, picchiotti giraglia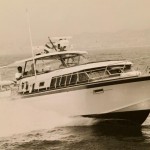 By admin on 6 febbraio 2018
Very original Picchiotti Giraglia in good shape, bottom, deck, engine room and engines just landed, completely overhauled and again fixed onboard.
Posted in epoca - classic | Tagged giraglia, giraglia picchiotti, Picchiotti, picchiotti giragl8ia, picchiotti giraglia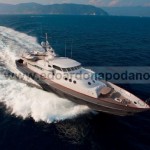 By admin on 21 agosto 2014
directly from the owner
many info available
year 1970
builder Picchiotti
refitting 2009
loa 30 mt
beam 7.50 mt
draft 2.00 mt
engine CRM 3 X 1.700 HP – 18 cylinder
cruising speed 27 kn
Posted in epoca - classic, moderne - modern | Tagged navetta picchiotti, paolucci, Picchiotti, picchiotti epoca, picchiotti paolucci, picchiotti presidenziale, refitting picchiotti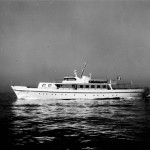 By admin on 1 gennaio 2012
Picchiotti del 1955
lunghezza: 37m
Posted in epoca - classic, motore - powerboats, second hand | Tagged displacement yacht, motor yacht, motoryacht epoca, navetta dislocante, panfilo epoca, Picchiotti