Browse:
Home
/
sangermani sloop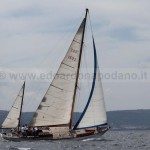 By admin on 5 giugno 2019
more info and pictures available
Year 1954 – actually sloop ex yawl (mizzen mast available)
Builder Sangermani
Designer Sangermani
Loa 14.31 m
Beam 3.48 m
Draft 1.94 m
Gross tonnage 15.31 t
Net tonnage 12.67 t
Engine Perkins 6 cyl.
Posted in Proposte, proposte, Sangermani | Tagged barca classica, barca d'epoca, barche classiche, barche dìepoca, Sangermani, sangermani sloop, sangermani yawl, sloop, sloop sangermani, yawl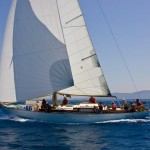 By edoardo on 14 febbraio 2019
many pics short survey and actual info available
SWALA 1969
Costruzione : Sangermani
Progetto : L. J. Giles
Lft. 14,30 mt.
Lwl 10,80 mt.
Bmax 3,80 mt.
Draft. 2,30 mt
Displ. 15 t.
Posted in proposte classiche, Sangermani | Tagged barca a vela classica, barca a vela epoca, sangermani cutter, sangermani giles, sangermani sloop, sangermani swala, swala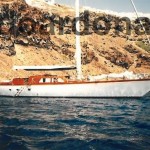 By edoardo on 22 giugno 2016
same owner from launch 1985
Builder: Sangermani
Designer: Sangermani
Flag: Italy
LOA: 23.0 m
Beam: 5.60 m
Draft: 2.60 m
Engine 2×200 HP MAN
Engine(s) Total Power: 400 HP
Cruising Speed: 10 knots
Range: 825 nm
Posted in Sangermani | Tagged sampei sangermani, Sangermani, sangermani 23 metri, sangermani motorsailer, sangermani sampei, sangermani second hand, sangermani sloop, sangermani usato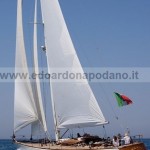 By admin on 15 settembre 2015
sloop Sangermani 1988 Pegasus
designer Sangermani
builder Sangermani
loa 20.15 mt
lwl 16.50 mt
beam 3.50 mt
draft 3.50 mt
SA 272 sm
engine Yanmar 120 hp
water 500 lt
fuel 1.000 lt
4 cabins
Posted in Sangermani | Tagged pegasus sangermani, Sangermani, sangermani pegasus, sangermani sloop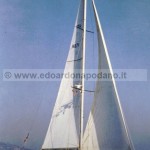 By admin on 13 maggio 2015
Sangermani Bermudian sloop 1981
designer Sangermani
builder Sangermani
loa 19.60 mt
beam 4.96 mt
draft 3.00 mt
SA 197 sm
flag ITA
mast alluminium
engine cat 220 hp  renewed
fuel 1.300 lt
water 2.000 lt
gen. renewed 20 h.
deck new teak 2013
new sea chests
Posted in occasione, Sangermani | Tagged club sangermani, Sangermani, sangermani a vendre, sangermani classico, sangermani for sale, sangermani in vendita, sangermani sloop, sangermani usato, sloop sangermani, usato sangermani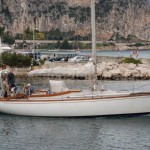 By edoardo on 8 novembre 2013
builder Sangermani
designer Sangermani
year 1984 Sloop
loa mt 11,93
beam mt 3,70
draft mt 2,00
ballast lead
hull VTR
engine 40 hp Lombardini (year 2000 – 1400 h.)
flag Ita
Posted in Sangermani | Tagged Sangermani, sangermani 12 metri, sangermani classic, sangermani for sale, sangermani in vendita, sangermani sloop, SANGERMANI VETRORESINA, SANGERMANI VTR