Browse:
Home
/
sangermani yawl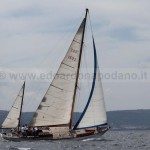 By admin on 5 giugno 2019
more info and pictures available
Year 1954 – actually sloop ex yawl (mizzen mast available)
Builder Sangermani
Designer Sangermani
Loa 14.31 m
Beam 3.48 m
Draft 1.94 m
Gross tonnage 15.31 t
Net tonnage 12.67 t
Engine Perkins 6 cyl.
Posted in Proposte, proposte, Sangermani | Tagged barca classica, barca d'epoca, barche classiche, barche dìepoca, Sangermani, sangermani sloop, sangermani yawl, sloop, sloop sangermani, yawl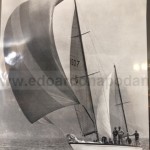 By admin on 10 marzo 2018
Sangermani yawl 1958 II Rorc Class
Perfect condition, always well maintained by the same owner during decades. I personally know the boat since 1994; and I can ensure and maintain continuity by craftmen who took care of her during years;
deck rebuilt few years ago, engine, varnishes and every part periodically maintained, inspected and serviced
builder Sangermani
designer [...]
Posted in Sangermani | Tagged barca classica, barca d'epoca, classic yawl, Sangermani, sangermani classic, sangermani classico, sangermani epoca, sangermani for rent, sangermani for sale, sangermani in vendita, sangermani vendesi, sangermani yawl, vendo sangermani, yawl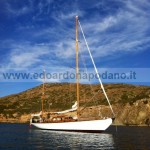 By admin on 14 dicembre 2014
SERIOUSLY FOR SALE
Now in 2019 she needs an important restoration. Please ask for updated and detailed info.
Very interesting price in 2016 for a Sangermani in great structural shape, only with flatting job,
new engine, hull, deck, interior ok
Si tratta di uno dei migliori affari degli ultimi anni – si valutano anche permute con unità minori
builder Sangermani
designer [...]
Posted in occasione, Sangermani | Tagged giorgia, motu, Sangermani, sangermani classico, sangermani epoca, sangermani for sale, sangermani giorgia, sangermani in vendita, sangermani yawl, sangermani yawl yawl sangermani, yawl sangermani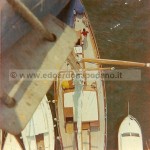 By admin on 27 novembre 2012
the yacht needs a TOTAL RESTORATION and
WILL BE GIVEN SIMPLY PAYING TRANSPORTATION COSTS and pocket expenses
designer L. Giles
builder Sangermani
loa 18 mt
lwl 13.20 mt
beam 4.25 mt
draft 2.90 mt
engine Perkins 126 hp
Posted in Sangermani | Tagged giles, giles ketch, giles sangermani, giles yawl, l. giles, laurent giles, Sangermani, sangermani giles, sangermani ketch, sangermani yawl, yawl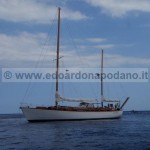 By edoardo on 13 ottobre 2012
year 1962 motorsailer-yawl
designer Sangermani
builder Sangermani
loa 16.85 mt
lwl14.55 mt
beam 4.10 mt
draft 1. 55 mt
dspl 18 t
ballast 3.90 t
SA 88 sm
fuel 1000 lt
water 1.400 lt
Posted in Sangermani | Tagged Motorsailer, Sangermani, sangermani epoca, sangermani for sale, sangermani in vendita, sangermani motorsailer, sangermani second hand, sangermani seconda mano, sangermani usato, sangermani yawl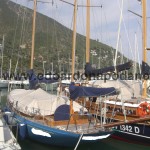 By edoardo on 29 ottobre 2011
yawl 1964
builder Sangermani
designer Sangermani
loa 13.93/13.80 mt
lwl 9.66 mt
beam 3.46/3.40 mt
draft 1.82 mt
displ 21.5 t
displ 11.40 t
engine OM 60 hp (new)
cruise speed 8 kn
flag ITA
Rina 2011
Posted in Sangermani | Tagged sangermani 1964, sangermani 1976, sangermani yawl