Browse:
Home
/
sangermani yawl
By admin on 3 ottobre 2020
Scrivetemi per ricevere un'analisi aggiornata delle condizioni della barca e ulteriori fotografie.
Please write to me to have updated condition and pics.
YEAR 1959
RIG YAWL
DESIGNER JACK LAURENT GILES (UK)
BUILDER CANTIERE SANGERMANI (LAVAGNA – ITALY)
LOA/LFT 22,67 m
LWL/LUNG. AL GALLEGGIAMENTO 15,98 m
BEAM/LARGHEZZA 5,18 m
DRAFT/PESCAGGIO 2,70 m
DISPL./DISLOCAMENTO 41 tons
SA/SUPERFICIE VELICA 235 m²
CABINS 4+1
ENGINE ROLLS ROYCE 324 HP – deeply overhauled 2019 – 1900 hous
Fuel tank 2000 [...]
Posted in Sangermani | Tagged alcor, sangermani alcor, sangermani epoca, sangermani legno, sangermani yawl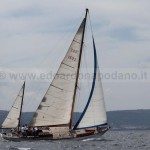 By admin on 5 giugno 2019
more info and pictures available
Year 1954 – actually sloop ex yawl (mizzen mast available)
Builder Sangermani
Designer Sangermani
Loa 14.31 m
Beam 3.48 m
Draft 1.94 m
Gross tonnage 15.31 t
Net tonnage 12.67 t
Engine Perkins 6 cyl.
Posted in Sangermani | Tagged barca classica, barca d'epoca, barche classiche, barche dìepoca, Sangermani, sangermani sloop, sangermani yawl, sloop, sloop sangermani, yawl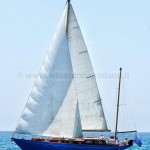 By edoardo on 29 ottobre 2016
This Sangermani was completely restored during last years:
- teak deck;
- 30% hull planks replaced;
- 20% frame replaced;
- engine removed and overhauled;
- water tanks replaced;
- diesel tanks replaced;
- all varnish repainted, of course;
- electric system replaced;
- hydraulic system replaced;
- interior deeply refreshed;
- new sails and rigging checked;
- wc replaced;
- fridge replaced.
Very soon new pics [...]
Posted in Sangermani | Tagged mio mao, sangermani 1964, sangermani 1976, sangermani mio mao, sangermani yawl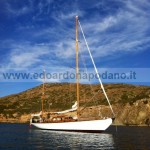 By admin on 14 dicembre 2014
SERIOUSLY FOR SALE
Now in 2019 she needs an important restoration. Please ask for updated and detailed info.
Very interesting price in 2016 for a Sangermani in great structural shape, only with flatting job,
new engine, hull, deck, interior ok
Si tratta di uno dei migliori affari degli ultimi anni – si valutano anche permute con unità minori
builder Sangermani
designer [...]
Posted in Sangermani | Tagged giorgia, motu, Sangermani, sangermani classico, sangermani epoca, sangermani for sale, sangermani giorgia, sangermani in vendita, sangermani yawl, sangermani yawl yawl sangermani, yawl sangermani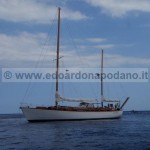 By edoardo on 16 ottobre 2014
year 1962 motorsailer-yawl
designer Sangermani
builder Sangermani
loa 16.85 mt
lwl14.55 mt
beam 4.10 mt
draft 1. 55 mt
dspl 18 t
ballast 3.90 t
SA 88 sm
fuel 1000 lt
water 1.400 lt
Posted in Sangermani | Tagged Motorsailer, Sangermani, sangermani epoca, sangermani for sale, sangermani in vendita, sangermani motorsailer, sangermani second hand, sangermani seconda mano, sangermani usato, sangermani yawl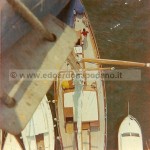 By admin on 27 novembre 2012
the yacht needs a TOTAL RESTORATION and
WILL BE GIVEN SIMPLY PAYING TRANSPORTATION COSTS and pocket expenses
designer L. Giles
builder Sangermani
loa 18 mt
lwl 13.20 mt
beam 4.25 mt
draft 2.90 mt
engine Perkins 126 hp
Posted in Sangermani | Tagged giles, giles ketch, giles sangermani, giles yawl, l. giles, laurent giles, Sangermani, sangermani giles, sangermani ketch, sangermani yawl, yawl