Browse:
Home
/
steel sloop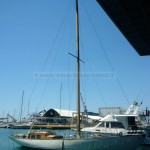 By admin on 4 maggio 2020
Plenty of updated pics available – some of them already published here below.
Wyvern: wonderfull historical steel sloop designed by F. Murdoch and completed by C&N – great pedigree, steel hull thikness in perfect condition. as teak deck, superstructure, engine and so on. Details of restoration to complete. The boat is recovered in hangar ready [...]
Posted in epoca - veteran, yearly suggestion | Tagged barca epoca, barca epoca acciaio, bruma, C&N, camper & Nicholson, Frank Murdoch, steel sloop, steel vintage yacht, Van de Woorde, vela epoca, wyvern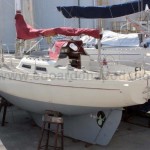 By edoardo on 19 giugno 2017
Steel Cutter of the historic Dutch designer Dick Zaal built by Van de Stadt yards. Fine boat but at the same time extremely marine and equipped for long-distance cruise. She has always received regular maintenance and wintering and it looks in more than excellent conditions.
CUTTER YEAR 1998
BOATYARD VAN DE STADT
DESIGN DICK ZAAL
FLAG DUTCH
loa 11.50 [...]
Posted in moderne - modern | Tagged barca acciaio, dutch steel yacht, STEEL CUTTER, STEEL HULL, steel sloop, steel yacht, VAN DE STADT, yacht acciaio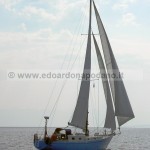 By admin on 24 febbraio 2016
Solo sailor cutter in very good shape, perfect condition of hull, deck, no rust at all, steel parts perfectly protected; the owner a good professional avoided all mistakes in steel building; tens of int/ext pics available.
year 2001 cutter sloop rig
designer Laurent Giles
builder Cantiere San Marco VE
long keel
loa 11.95 mt
beam 3.50 mt
draft 1.85 mt
engine FORD 72 [...]
Posted in moderne - modern | Tagged cutter sloop rig, ferracchione, l. giles, laurent giles, sloop armato a cutter, steel sloop