Browse:
Home
/
camper & Nicholson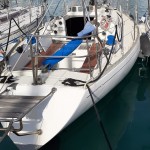 By admin on 9 febbraio 2022
Vedi il video a questo link:
Nicholson 33
Disponibile in tre versioni è un quarter ton apprezzato per le sue prestazioni con venti leggeri
Nel 1974 Ron Holland progetta il Nicholson 33, un prototipo che partecipa alla regata del Fastnet del 1975 prima di essere prodotto dal cantiere Camper & Nicholson fino al 1978 in 120 esemplari. Le [...]
Posted in moderne - modern, second hand, vela - sailboats | Tagged C&N 33, camper & nicholcon fiberglass, camper & Nicholson, camper & nicholson vetroresina, Nicholson 33, ron holland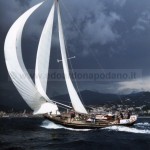 By admin on 4 maggio 2020
New sailing pics and palmares I received from previous owner in Feb 21, below.
Plenty of updated pics available – some of them already published here below.
Wyvern: wonderfull historical steel sloop designed by F. Murdoch and completed by C&N – great pedigree, steel hull thikness in perfect condition. as teak deck, superstructure, engine and so on. Details of [...]
Posted in epoca - veteran, SAVED BOATS | Tagged ANTWERP, ANVERSA, barca epoca, barca epoca acciaio, bruma, C&N, camper & Nicholson, Camper & Nicholsons, Camper&Nicholsons, Frank Murdoch, steel sloop, steel vintage yacht, Van de Woorde, vela epoca, wyvern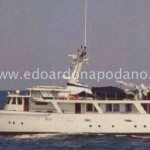 By admin on 17 settembre 2018
TIPO/TYPE: Full displacement
ANNO/YEAR 1963
CANTIERE/BUILDER: Camper & Nicholson
LUNG.f.t./LOA: mt 28.88
B.MAX: mt 5,18
PESCAGGIO/DRAF: mt 2,80
DISPLACEMENT: Ton. 125
STAZZA/GRT: Ton 108
MAT.SCAFO/HULL MATERIAL: Acciaio / Steel
ACCOMODATION / INTERNI
Sun deck:
· No. 2 single bed cabins
Main deck:
· Double bed cabin + bathroom
· Day head
· Saloon
Lower deck
· No. 4 cabins (no. 3 double bed + bathroom and no. 1 single bed)
· [...]
Posted in epoca - classic, proposte: motore - suggestions: powerboats | Tagged camper & Nicholson, displacement yacht, navetta, navetta dislocante, steel boat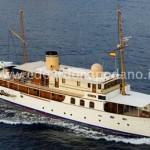 By admin on 4 ottobre 2017
SPECIFICHE TECNICHE:
•    Lunghezza    36.9m (121.1ft)
•    Anno costuzione    1927 Camper & Nicholsons, UK. (refit 2006)
•    Baglio    6.2m (20.3ft)
•    Pescaggio    3.1m (10.2ft)
•    Velocità di crociera 10 knots •    Motori    2 x 230hp Gardner
ACCOMODATION:
•    Ospiti 8
•    N° cabine ospiti 5, di cui:
2 cabine matrimoniali 1 cabina con 2 letti singoli 2 cabine letto singolo
•    Equipaggio 6
COMMUNICATION & ENTERTAINMENT
Sistemi [...]
Posted in epoca - classic, motore - powerboats | Tagged camper & Nicholson, classic yacht, steel classic yacht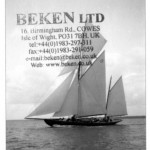 By edoardo on 16 aprile 2012
TITLED PEDIGREE
please call me for info about a possible, very convenient restoration
Posted in epoca - veteran, SAVED BOATS, vela - sailboats | Tagged barca aurica, barca aurica da restaurare, camper & Nicholson, joyette, ketch aurico, sloop aurico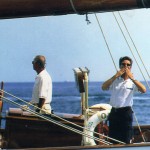 By edoardo on 24 gennaio 2012
Al Prada Veteran Boat Rally ho coronato il sogno di una vita: stare al timone di Orion, paternamente guidato dal comandante Castagna, con un equipaggio simpatico, efficiente e dalla rilevante componente femminile. Cosa può desiderare di più un marinaio? Il contorno di altre magnifiche signore… di legno!
Posted in diario (blog) | Tagged agenzia taverna lerici, bailli de suffren, c & n orion, camper & Nicholson, comandante castagna, comandante ignazio torrente, croce del sud, domenico scotto, dorade, doug peterson, eric pascoli, goletta orion, luciano scotto, mariette, mario crespi, olin stephens, orion, owl, piero scanu, portocervo raduno barche epoca, quadrifoglio, regate portocerco, scanu, schooner orion, shamrock, sta, stai, te vega, TIRRENIA, veteran boat rally