Browse:
Home
/
quadrifoglio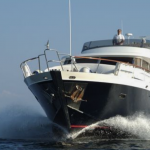 By admin on 14 marzo 2023
Marvellous and comfortable power classic yacht compared to similar vinatge boats.
These Cantieri di Pisa Pgasus details are 50 years old but some of them seem designed today, most of all "whited" wood finishing. That was obtained with "cementite" and looks like the very updated "whitened oak".
I inspected the boat and with few efforts [...]
Posted in epoca - classic, motore - powerboats, second hand | Tagged cantieri di pisa, cantieri pisa pegasus, MEDITERRANEAN STYLE, pegasus, pegasus 23, pegasus quadrifoglio, quadrifoglio, quadrifoglio cantieri di pisa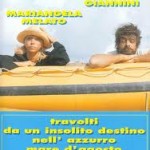 By edoardo on 11 gennaio 2013
Posted in diario (blog) | Tagged quadrifoglio, shamrock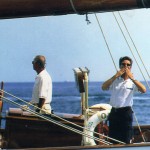 By edoardo on 24 gennaio 2012
Al Prada Veteran Boat Rally ho coronato il sogno di una vita: stare al timone di Orion, paternamente guidato dal comandante Castagna, con un equipaggio simpatico, efficiente e dalla rilevante componente femminile. Cosa può desiderare di più un marinaio? Il contorno di altre magnifiche signore… di legno!
Posted in diario (blog) | Tagged agenzia taverna lerici, bailli de suffren, c & n orion, camper & Nicholson, comandante castagna, comandante ignazio torrente, croce del sud, domenico scotto, dorade, doug peterson, eric pascoli, goletta orion, luciano scotto, mariette, mario crespi, olin stephens, orion, owl, piero scanu, portocervo raduno barche epoca, quadrifoglio, regate portocerco, scanu, schooner orion, shamrock, sta, stai, te vega, TIRRENIA, veteran boat rally