Browse:
Home
/
sangermani motorsailer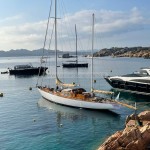 By admin on 14 settembre 2022
I know Magdalus since 2 previous owners and she's one of the largest Sangermani availabe. Very difficult to find 4 real cabins,  a speed of about 11 knots and a cockpit for 12 people; all in one classic yacht. Last but not least very good condition.  2 engines but a real sailing yacht, fast in [...]
Posted in Sangermani | Tagged magdalus, magdalus sangermani, motoveliero sangermani, Sangermani, sangermani 2 motori, sangermani 27 metri, sangermani a vendre, sangermani classico, sangermani d'epoca, sangermani double engines, sangermani due motori, sangermani epoca, sangermani for sale, sangermani in vendita, sangermani magdalus, sangermani motorsailer, sangermani occasione, yawl sangermani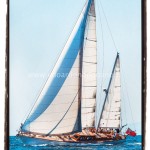 By edoardo on 8 febbraio 2021
PRICE INCREASING FOR RESTORATION
PERFECT CONDITION, ALWAYS WELL MAINTAINED
shipyard Sangermani 1976-77
designer S&S
loa 19.60 mt
beam 4.95 mt
draft 3.05 mt
displ 39 t
3 cabins +1 crew + 3 bath.
Posted in occasione, Sangermani | Tagged ketch, ketch sparkman & Stephens, S & S, S&S, Sangermani, sangermani 19 metri, sangermani 20 metri, sangermani motorsailer, sangermani recente, sparkman & stephens, sparkman & stephens epoca, sparkman & stephens ketch, sparkman&stephens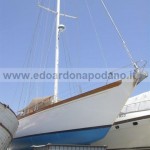 By edoardo on 22 giugno 2020
same owner from launch 1985
Builder: Sangermani
Designer: Sangermani
Flag: Italy
LOA: 23.0 m
Beam: 5.60 m
Draft: 2.60 m
Engine 2×200 HP MAN
Engine(s) Total Power: 400 HP
Cruising Speed: 10 knots
Range: 825 nm
Posted in Sangermani | Tagged sampei sangermani, Sangermani, sangermani 23 metri, sangermani motorsailer, sangermani sampei, sangermani second hand, sangermani sloop, sangermani usato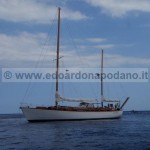 By edoardo on 16 ottobre 2014
year 1962 motorsailer-yawl
designer Sangermani
builder Sangermani
loa 16.85 mt
lwl14.55 mt
beam 4.10 mt
draft 1. 55 mt
dspl 18 t
ballast 3.90 t
SA 88 sm
fuel 1000 lt
water 1.400 lt
Posted in Sangermani | Tagged Motorsailer, Sangermani, sangermani epoca, sangermani for sale, sangermani in vendita, sangermani motorsailer, sangermani second hand, sangermani seconda mano, sangermani usato, sangermani yawl