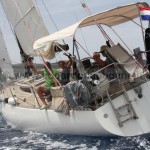 By admin on 28 settembre 2022
Classic Carlo Sciarrelli design for Marchi shipyard. Blue sea yacht with comfortable flush deck, bow thruster, electric self-tailing whinches.
VIDEO
WhatsApp Video 2022-09-09 at 10.39.07
Sciarrelli Marchi 47
Year 1976
Builder F.lli Marchi
Designer Carlo Sciarrelli
Loa 14,3 m
Beam
Draft 2 m
SA 126,4 sm
Velocità di crociera
6kn
Velocità massima
8kn
Dimensioni
Lunghezza totale
14.3m
Pescaggio massimo
2m
Baglio
4m
Altezza cabina
2 m
Peso a secco
18 t
Stazza lorda 24,5 t
Capacità zattera di salvataggio
6
Serbatoi
Serbatoio acqua dolce
2 X [...]
Posted in Sciarrelli | Tagged barche classiche, barche d'epoca, barche d'epoca e classiche, carlo sciarrelli, classic sloop, marchi, new classic, Sciarrelli, sciarrelli marchi, sloop, spirit of tradition, Technema 65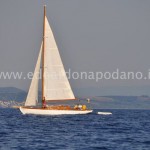 By admin on 6 luglio 2022
Boat now finally safe and well recovered in a shipyard waiting to be restored – please feel free to call me for info.
"Nel 1937 il Conte Guido Biscaretti di Ruffia, ammiraglio di Squadra della Regia Marina, aiutante del Re Vittorio Emanuele III e Senatore del Regno d'Italia decise di farsi costruire una nuova barca [...]
Posted in epoca - veteran, SAVED BOATS, vela - sailboats | Tagged 6 metri baglietto, baglietto, baglietto maro II, barca d'epoca, marò, maro 2, marò II, sloop, wooden boat, yacht club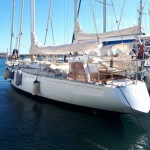 By admin on 16 settembre 2020
Year – launch 1991
Designer Carlo Sciarrelli n°124 – 1989
Loa 14.25 m
Beam 3.40 m
Draft 2.50 m
wheight 10 t
Engine Lombardini 60 hp – year 2016
Fuel 200 lt
Water 700 lt
WhatsApp Video 2021-06-30 at 11.24.58
WhatsApp Video 2021-06-30 at 11.25.46
Posted in Sciarrelli | Tagged carlo sciarrelli, cutter sciarrelli, Sciarrelli, sciarrelli classico, sciarrelli cutter, sciarrelli epoca, sciarrelli legno, sciarrelli sloop, sloop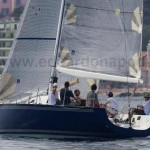 By admin on 5 febbraio 2020
Very fast little racer IRC class that can be sailed also as cruiser by sporty people.
NO PLATE PROTOTYPE Bermudian sloop
prepreg carbon building
Loa 10 m.
Beam 3.44 m.
Draft 2.05 m.
Weight 3710 kg
Engine AB Volvo Penta 14 hp
Posted in moderne - modern, vela - sailboats | Tagged classe irc, crociera regata, cruiser racer, day cruiser, day sailer, daycruiser, daysailer, irc, natante, natante crociera, natante regata, racer cruiser, sloop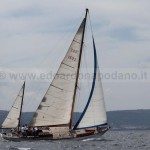 By admin on 5 giugno 2019
more info and pictures available
Year 1954 – actually sloop ex yawl (mizzen mast available)
Builder Sangermani
Designer Sangermani
Loa 14.31 m
Beam 3.48 m
Draft 1.94 m
Gross tonnage 15.31 t
Net tonnage 12.67 t
Engine Perkins 6 cyl.
Posted in Sangermani | Tagged barca classica, barca d'epoca, barche classiche, barche dìepoca, Sangermani, sangermani sloop, sangermani yawl, sloop, sloop sangermani, yawl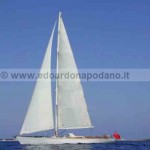 By admin on 17 gennaio 2016
TIPO:                 Sloop
LUNG.f.t.:        mt 25,41
ANNO:              1993
LARG.:              mt 6,16
STATO:             refit 2006 / 2014
CANTIERE:             Cantieri Sangermani
DESIGNER:             Sparkman&Stephens
PESC.mt:                  mt 2,83
BANDIERA:            Inglese
MAT.SCAFO:            Composito laminato in mogano
INTERNI
CABINE:   [...]
Posted in S&S, Sangermani | Tagged classic yacht, Sangermani, sloop, sparkman & stephens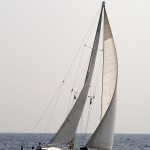 By admin on 18 marzo 2015
possible "sharing" without ownership, if necessary
la proprietà è disposta a valutare diverse forme di contratto con gli utilizzatori e anche a occuparsi della manutenzione
ownership can go on managing maintenance if required
few classic yachts have such a comfortable deck, new teak deck, new sails, engine perfectly maintained every year
same owner from building
complete historical, technical, [...]
Posted in classiche - classic, Sangermani, vela - sailboats | Tagged anselmi-boretti, argo carpentieri, cantiere argo, classic motorsailer, classic sloop, franco anselmi boretti, Motorsailer, sloop, sloop classico