By admin on 20 marzo 2023
El Oro is the sister-ship to the famous Whitbread round-the-world racer Kriter, built for Baron Bich as his cruising yacht.
The current owner purchased El Oro in Spain in 2007. She was then sailed to a shipyard in Myanmar (Burma) where she underwent a complete rebuild/refurbish over 2 years. Rebuilt to MCA Survey Specifications (survey report [...]
Posted in classiche - classic, second hand, vela - sailboats | Tagged Auzepy-Brenner, classic ketch, el oro, ketch, KRITER, VOR, whitbread
By edoardo on 23 gennaio 2014
Per quanto mi riguarda, brindo con un buon bicchiere di tradizionalissimo Sangue di Nelson alla cambusa del Sayula e a quei tempi magnifici
Posted in diario (blog) | Tagged vo 60, VO60, volvo ocean race, Volvo Spirit, VOR, vor 2001 - 2002, whitbread, yachting world italia, ywi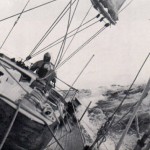 By edoardo on 9 aprile 2013
guardate il bellissimo documentario originale
Ho il Guia e il Kriter in vendita!
Posted in diario (blog) | Tagged 1973-74 Whitbread Round The World Race, falk, giorgio falk, guia, guia falk, guia whitbread, volvo ocean race, VOR, whitbread, whitbread 1973, whitbread 1973 kriter, WHITBREAD KRITER
By edoardo on 23 aprile 2012
Alex Carozzo appartiene alla vecchia guardia dei velisti solitari: sfidava con una barca autocostruita navigatori del calibro di Francis Chichester e Bernard Moitessier, quando compiere navigazioni oceaniche su piccoli yacht era considerato una vera incognita. Esprime il suo giudizio personale, romantico e severo, sulla Volvo Ocean Race ed il suo professionismo esasperato: ad anni luce dalle regate oceaniche degli anni 60 e dalla Golden Lion.
Posted in diario (blog) | Tagged alez carozzo, Bernard Moitessier, Donald Crowhurst, gancia americano, golden lion, navigatore solitario, ostar, parmelia race, san giorgio, sir francos chichester, sir robin knox - johnston, solitario italiano, solo sailor, VOR, whitbread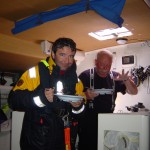 By edoardo on 15 aprile 2012
Round the World
Eravamo abituati a chiamarla Whitbread. Ora la chiameremo Volvo Ocean Race. Ma non cambia la sostanza. Questa è una delle più grandi avventure a vela mai ideate dall'uomo, che alla sua ottava edizione ha saputo rinnovarsi con barche ancora più veloci, leggere e robuste e team i cui curricula parlano da soli. Il prossimo 23 settembre partirà da Southampton una sfida senza eguali che si concluderà dopo quasi nove mesi a Kiel. Yachting World Italia è andato a vedere da vicino la storia, le sfide, le banche e i personaggi dell'ultima grande avventura della vela.
Posted in diario (blog) | Tagged volvo ocean race, VOR, whitbread